The unofficial "patron saint of American open-wheel racing," renowned talent spotter and commentator Jeremy Shaw, has made his selection for the annual Team USA Scholarship. Joey Bickers and Jake Eidson are this year's recipients. Full release is below:
After a hard-fought shootout among six talented candidates, young Americans Joey Bickers and Jake Eidson have been selected to carry the patriotic red-white-and-blue colors of the Team USA Scholarship in two prestigious end-of-season Formula Ford events in England.
The pair will follow in the footsteps of an illustrious group of former scholarship winners including Jimmy Vasser, who was the inaugural recipient in 1990, Bryan Herta, Buddy Rice, Andy Lally, Joey Hand, A.J. Allmendinger, Charlie Kimball, J.R. Hildebrand, Conor Daly, Josef Newgarden, Spencer Pigot and Matthew Brabham.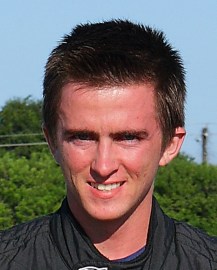 Bickers, 21, from Moorpark, Calif., a front-runner in this year's Pacific F1600 Series in his very first season of racing, and Eidson (pronounced "EDD-sun"), 18, from Littleton, Colo., who was recently crowned champion of the East Coast-based F1600 Championship Series, will travel to England in October to begin preparations for the Formula Ford Festival at Brands Hatch on October 26-27 and the following weekend's Walter Hayes Trophy at Silverstone on November 2-3. The pair will drive race-winning Ray GR08 Formula Ford cars prepared by Cliff Dempsey Racing.
"Words cannot explain how honored I am to be given this opportunity," said Bickers. "Since the start of my racing career, my number one goal has been to learn as quickly as I can. Going to England as a part of the Team USA Scholarship, I am sure that I will continue to learn many valuable lessons about professional racing both on and off the track.
"It means so much to join a long list of successful graduates such as Jimmy Vasser and Bryan Herta. I am very excited, and ready to give my maximum effort on and off track, and carry on the prestige of the Team USA Scholarship."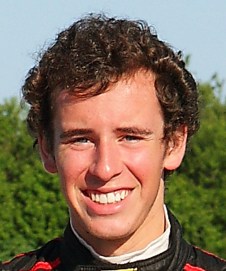 "Being selected as a Team USA Scholarship driver is a dream come true, especially knowing the number of successful drivers who have come through this program in the past," added Eidson, a proven winner who also has three Skip Barber Racing Championships under his belt. "Having the opportunity to be in the same position as they were in their early racing careers is an incredible honor. Last year I was able to compete in England with Cliff Dempsey Racing where I gained a great amount of additional knowledge and plan to apply that to the Team USA Scholarship. I want to thank Jeremy Shaw, the RRDC, SAFEisFAST, all the supporters of the Team USA Scholarship, and everyone involved in the selection process for making this possible."