The run up to the United States release of "Rush" is on, and to mark the occasion, the NBC Sports team has assembled a countdown of the Top 10 drivers in the history of Formula One.
We've been revealing our list in increments, first with Positions 10-7 and then with Positions 6-4. But now comes the grand finale: The three greatest Grand Prix racers ever.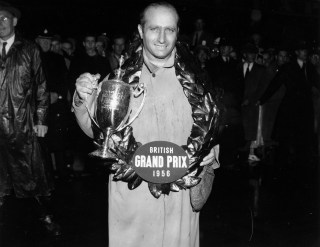 3. Juan Manuel Fangio
Long ago, back when no one in their wildest dreams could have imagined Formula One's evolution into the glitzy, technology-driven phenomenon it is today, Fangio forged a legend that continues to be revered by racers and fans alike. Even though he often faced competitors far younger than him, the gentlemanly Argentinian claimed five World Championships in seven full seasons (1950-51, 1953-57) and won 24 of the 51 Grand Prix events he competed in – often using the skills he honed earlier in his career in South American endurance events to triumph. In his time, there were no such things as DRS or KERS to fret over; it was all about strength to wield beastly machines and courage to tackle very dangerous circuits. Consider that, and you'll realize why the "Maestro" is regarded by many the world over as one of the greatest to ever climb into a race car.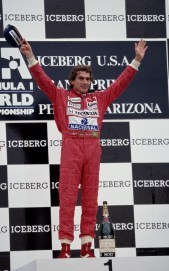 2. Ayrton Senna
When one looks back on the late, great Senna, that person is compelled to think about many, many things. On the track, the three-time World Champion was utterly ruthless, leaving all who watched him race in awe at his otherworldly talent and his ability to go beyond the limits. Off the track, his charismatic and intelligent personality made him a worldwide star but his deep religious faith kept him grounded, as did his quest to provide a better future for the underprivileged in his homeland of Brazil. Senna may forever stand as one of sport's most complex champions – a man so thoroughly driven by the ambition of being the best, but also one that grappled with the paradox of his profession. "The same moment that you become the fastest, you are enormously fragile," he once said. "Because in a split-second, it can be gone. All of it. These two extremes contribute to knowing yourself, deeper and deeper."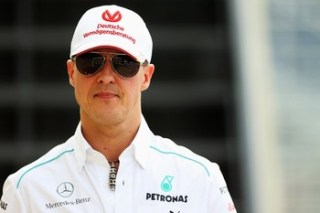 1. Michael Schumacher
Out of all the drivers that were skilled and lucky enough to truly rule a certain era in Formula One's timeline, Schumacher may be the one that was the most dominant. The seven-time World Champion left an eternal impact on the sport with a staggering run at Ferrari that saw him claim five consecutive driver's titles (2000-2004) as well as 56 wins from 2000 to 2006. His career was not an altogether glorious one, as his championship controversies at both Benetton (1994) and Ferrari (1997) plus his ill-fated comeback with Mercedes can attest. But in his prime, Schumacher was nothing short of spectacular in using his skills to capitalize on rock-solid equipment. In that time, his combination of speed and consistency was simply too much for his rivals to overcome.