As Circuit of the Americas in Austin prepares for its second United States Grand Prix, we had the opportunity to speak with new track president Jason Dial. Dial, a veteran of Procter & Gamble for nearly 20 years and most recently chief marketing officer for the Tampa Bay Buccaneers, has hit the ground running in his first month.
MST: Given your background, you see sports in several different contexts. How does a "race fan" compare to a "football fan," per se?
Jason Dial: You realize going in that in F1, or in NASCAR, the fan is avid for different reasons. For a race, you're usually backing a driver. NFL allegiance is usually skewed toward where you grew up, and since I grew up in Detroit, I was a Red Wings/Lions/Tigers/Pistons. Here, you're a driver, and certainly in F1, a team fan.
MST: Last year's race had the huge buildup, but it was also the first major event for a brand new facility. What were the pressures leading into that which you heard?
JD: I've been here a month, so I wasn't here through the opening. But I heard things as simple as making sure the fences and gates were installed correctly, and making sure things were right from an ingress/egress standpoint.
Easy to forget, but 18 months ago this was fields. That's when I tell people about seeing this place, that the staff worked around the clock to make it work.
This year it's more planning, and making sure our transportation plan has sufficient infrastructure. We're thankful that 94 percent said they'll come back for another race; that's the thing we need to see to grow our fan base 3-5 years down the road.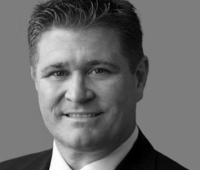 MST: How has having 5-6 additional race weekends this year helped the preparation for this weekend? What are some of the great achievements?
JD: We're celebrating our millionth fan in one year. And that's an incredible feat on many levels, not just business operations, but really showcasing Austin. I was at Procter & Gamble for 18 and a half years, and you need time to develop a level of critical reach to justify an investment. We want people to say, "Wow, I'm going to Austin."
MST: How does this race then avoid the so-called "sophomore slump" to sustain the promotional efforts for year two?
JD: I think first of all, 94 percent said they'd come back, but they didn't say "come back next year." What we've had to do is continue to build awareness and excitement, and expand the experience. We have the fan fest for instance, which is free, and magnifies the entertainment value of Austin. We've also built up our digital marketing fairly heavily.
We're competing for everyone's time and treasure. If we're not compelling enough, people won't come to Austin. F1 is amazing, but everything is amazing. We are integrating a lot more live music, because that is authentically Austin. It's very important because this is the "live music capital of the world."
Between the Longhorns (Texas game on Saturday), live music and entertainment, we need to expand our footprint. But having six stages, 12 blocks, music almost all around the clock all free downtown is great to have.
MST: Any concern about the UT game on Saturday?
JD: I don't think it's ideal and we tried to avoid the conflict, but to be honest some others come because they are in for the game and wouldn't otherwise. The reality is that most hotels require a 4-night minimum. So what do you do for the other 3 days?
We know 55 percent of our fans bought tickets from outside the state of Texas. Over 50 percent are coming for first time. We have all 50 states and more than 40 countries in attendance. We've done a good job of creating compelling content.
MST: That will transition nicely into asking about ticket sales. Are they on course to match or exceed the first year?
JD: Yes. We'll be up 30 percent on general admission this year, and new this year, people can buy just the race day ticket. It's $129 for a GA and up; for $229, a reserved bleacher seat. Our attendance will be very strong, over 250,000 for the three days.
MST: What's been your racing integration like?
JD: I think what's great about our calendar of racing, is that it can be very different for different series. F1 versus vintage for instance? It's pretty amazing to watch the muscle car era around the 3.4 mile track, where you've got a Shelby and a Sting Ray battling for the lead! That's a different fan than the F1 fan.
We need to continue to appeal to a very diverse consumer. What we're trying to do is think of Circuit of the Americas as an entertainment destination. And it's always amazing to have (different generations) because that's what everyone can relate to.
MST: Do you have a particular favorite part of the track?
JD: I've only been here a month to see the vintage race. But I'd say based on all the walkthroughs, I like Turn 1 the most, because you've got that hairpin after the rocketing up the hill. That one's probably my favorite. Otherwise Turns 18/19 are very good if you're elevated. There are several great general admission places.
The drivers love it. When you get drivers raving about the complexity, the challenge, the design, that's when you know you've hit something special. It's so amazing to watch them go through here. But then to have to break it down really fast, and put it in layman's terms, I couldn't believe how challenging it was with a 40 mph go kart up the hill! That gives you a brief idea of how tough it is.
MST: The USGP has, for several reasons, always struggled to "stick" at a single facility. What's COTA's "master plan" to ensuring OK, this is it for the next 5-10-15 years?
JD: We're very confident and the big difference here is only 9,000 of our seats are permanent fixtures. We build to demand. We're not bound by concrete. But we're purpose-built for racing and other events as an entertainment destination.
This year you'll see more high-end hospitality and GA. We'll read our consumer reviews. That's part of our DNA from P&G is asking what the consumer wants, and making sure we're delighting them. People said they want to bring clients in. We have families that love general admission. We'll be up 30 percent on that.
The calendar of events helps too. A lot of the places that struggled didn't have 19 concerts to diversify. It's a portfolio play.
We're not just F1. We absolutely want to have F1 for foreseeable future, and it's very important we do. From an international attraction play, we have to showcase how incredible of a brand F1 is.
But we want to make sure we grow our MotoGP event. We have the X Games coming in June. We'll have another incredible other festival in May we're getting ready to announce. And the versatility helps us with our television partners, NBC for F1 in this case, to be one of our strategic advantages.
How do we make sure we do this and market the hell out of it? We make it compelling, and sell it to the people.