On Saturday, Patrick Long won the Mobil 1 Twelve Hours of Sebring in the GT Le Mans class. On Sunday, he won the unofficial "post-Sebring good guy" award.
Long's third annual Pro-Am Kart Race at Dan Andersen's Andersen Race Park in Palmetto, Fla., near Tampa, was held the Sunday after this year's 12-hour endurance classic.
Featuring a bevy of all-star pro drivers – Sebastien Bourdais, Jan Heylen, Bryan Sellers, Katherine Legge, Colin Braun, Martin Plowman, Tommy Kendall, Tristan Vautier and more among them – and an open format to where anyone who wanted to show up could drive alongside them, the event is designed purely to raise money for the All Children's Hospital, in St. Petersburg, Florida.
The event ran from noon to 4 p.m., with the 72-lap race approximately making for a 1.5-hour enduro. The format featured 12 teams of 5 drivers, including one pro per team (a maximum of 24 laps by the pro). A minimum of 5 pit stops was required with driver changes and 2-lap qualifying preceded the race.
Additional parts of the day included the Cars and Coffee Car show in in the morning, food trucks and a live band present, live silent auctions and open practice all morning for all entries, their families and friends, for paid/donating participants.
All proceeds from the event go towards the hospital for pediatric treatment, education and research. More information can be found at http://www.kart4kids.com and http://www.allkids.org.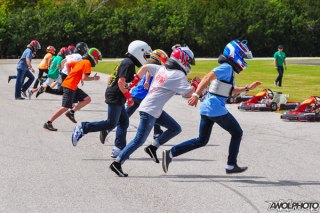 "This event has come from humble beginnings, we just wanted to grow it organically and see where it went," Long told MotorSportsTalk this week. "After our third annual event it seems our biggest challenge will be accommodating everyone who wants to come – it's open to everybody."
The first year, a check raised was in the neighborhood of $6,000. Last year, that was around $13,000. This year, it topped the $50,000 mark.
"This started as a round table chat with some of my friends at the Suncoast Region of the Porsche Club of America," Long said. "The idea was to help continue motorsport's contribution to All Children's Hospital in honor of Dan Wheldon. Dan was a big karter who often ran at Andersen and was a huge supporter of All Children's. The concept made perfect sense to me, but I knew these events aren't easy to pull together."
"The goal is try to make it a post-Sebring fixture and make it the go-to Sunday afternoon deal," he added. "Drive up at 10am from Sebring, get into Palmetto about noon and fly out of Tampa at 6pm."
Considering Orlando's the other option to get home, this is a wise suggestion.
Alas, of the pro driver turnout, most were active in Saturday's 12-hour. Bourdais, who needed to get to Birmingham, Ala. for the Verizon IndyCar Series test on Monday, still raced anyway. Legge, who was able to stay, offered her insights on the day.
"It was such an amazing event for a great cause," she said. "Everyone involved had so much fun; it was a great way to end the weekend. I have much admiration for Pat and the organization, and all their efforts."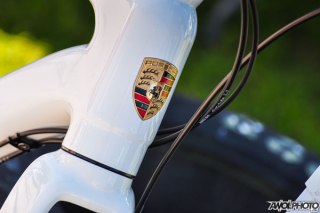 Sellers and Patrick Dempsey, who both race for Porsche customer teams in the TUDOR Championship, were among others donated items to the event as well.
Now it's about continuing to grow the event, raise money for children and appeal to local race fans.
"Everyone's welcome, you make a donation then have fun and drive," he said. "We're not asking anything except to come out and have fun. We had a bunch of wives and girlfriends racing, too."
"We sold out weeks in advance without any official PR or marketing. This is about contributing to a good cause and giving back, and having fun on an afternoon."
SPONSORS INCLUDE:
Major: Patron Spirits, Team Pelfrey
Semi-Major: Bert Smith Porsche, Reeves Porsche, Porsche Drivers Selection, Rally Convenience Stores, Bradenton Herald, Alegra Motorsport, Andersen Race Park, Motorsport Illustrated News, GMG Racing, The Dikman Company, Manatee Educational TV, AWOL Photo, European Performance, Bright House Networks, Mariner Car Wash, Apparel World, Vita Vining Hermann Denton Group