"Come back as a 40-something and get experience."
Those were words uttered from IndyCar's "power teams" to a then 20-something Buddy Lazier from 1989 through 1991, as the Vail, Col. driver made his first few cracks at running the Indianapolis 500.
Now 46, and running with his Lazier Partners Racing family-organized effort, Lazier's still the underdog… but he's an older, wiser and, crucially, significantly more experienced one.
He's also got 25-plus years of witnessing how the sport has evolved, between crews, teams, driver choices and schedules.
"This series is so poised," the 1996 Indianapolis 500 champion told MotorSportsTalk. "In the sport, there's been ebbs and flows, and people fighting each other. But I've never seen it as together as it is now, from a competitor's perspective. We'll all fight tooth and nail for an inch on track, but as a series, everyone's pulling on the same rope. I enjoy being part of this event and this group."
It's one of the reasons why Lazier has come back, not just for his 2013 one-off, but for future Indianapolis 500 appearances.
Although this year's effort was announced more than a month ago, and with a full year of preparation, Lazier admitted he isn't where he wants to be yet with the program.
"To be honest, we did not make good use of that year," said Lazier, who said he and the rest of his family focused on the highly rated Tivoli Lodge hotel and ski business in their hometown throughout the winter.
"We really got into our business and when winter was over, we had the plan to pick it up. We had sponsors we were growing, but we didn't fully complete them until late in the game. There was a crew shortage, which we didn't know. We've had a year, but we're still really rushed. We've learned our lesson for '15."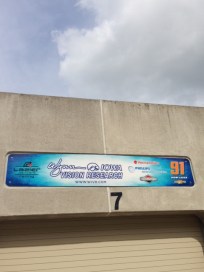 Asked whether the condensed schedule was a reason for the shortage, Lazier responded with one word: "absolutely." Still, for the fans, Lazier appreciates what the series is doing because it increases the exposure over a shorter time period.
But it's more the lifestyle for crews – especially ones who live outside the sport's home base of Indianapolis – that have been affected.
"Fans can get interested and captivated, but there is a price to pay," he said. "This is hard on crews, and hard on families. Some of these guys, they hit the road and they're gone for six months. It helps having the marquee event in Indy, but for those outside, it's a challenge."
And that's meant that Lazier's crew, led by new engineer David Cripps, formerly of Panther Racing, is a mix of veterans and 2013 holdovers only assembled after the dominos have fallen in the crew shortage situation.
"The crew shortage is something I've never experienced in 25 years," Lazier said.
"It's not uncommon for good mechanics to get laid off in the winter and rehired. After a while, guys get tired and choose a different industry. This offseason, I was not the only one. I called other owners, and they said, 'Buddy, it's not just you. Others are having the same problem.'"
It's made staffing the cars, largely for a younger generation of drivers as at least 15 will be 30 years of age or less as of '500 race day, a challenge.
For Lazier, it's a fascinating equation having moved from being the young guy – 21 at the time of his first '500 attempt in 1989 – to now at 46, the elder statesman on the grid.
"I'd had an impressive resume coming up, and team owners were saying, 'It looks like you've done a great job, but these are half-million dollar race cars, and you're a teenager,'" Lazier said. "So they wanted mature drivers with a lot of experience.
"Of course now I'm 40-something, with a lot of experience … and they want the young guys. Guess I'm always the opposite, but I still love this sport."
Lazier spoke highly of the next generation, and called them all fairly gifted.
He's also got a chance to make amends with a guy who he finished second to in the 2000 Indianapolis 500, Juan Pablo Montoya. The Colombian is back in the race for the first time since that dominant performance, but Lazier was the only one who threatened to enter his same zip code.
"I had that race. I had it won," Lazier recalled. "I was behind him. He pitted only six or seven times; I pitted 12. We were on different strategies, but he had a flat at one point right when it went yellow. If he would have gone a lap down, it would have been my race. You always look back on decisions and what can change, but it was still a great fight and Juan's a great driver."
For his 2014 effort, the No. 91 Chevrolet will carry the colors of the University of Iowa's Stephen A. Wynn Institute for Vision Research.
It's a personal cause for Buddy, as his 12-year-old daughter Jacqueline was born with a rare eye disorder called Aniridia, which is characterized by a complete or partial absence of the colored part of the eye (the iris). Aniridia can cause reduction in visual acuity (sharpness) and increased sensitivity to light. The Aniridia, combined with glaucoma, has caused Jacqueline to lose vision in her right eye.
But the institute's research is unparalleled in this field.
"They're taking viruses and reengineering them as delivery system for genetic cure for rare eye diseases," Lazier said. "It's cutting edge, with really good people. They've already cured the incurable; they're just not talking about it and instead they're going onto the next one. And we're gonna help promote that."
Buddy Lazier may not be the favorite for this year's Indianapolis 500, but as a past champion providing the sage experience and insight from 25-plus years, he's still worth watching in his second go-'round with the family racing business. He should begin practice this afternoon.