You've probably seen premium synthetic lubricant manufacturer Royal Purple mentioned a fair bit throughout the year, with its involvement on Townsend Bell's month of May program for the Indianapolis 500, its role as an associate sponsor for both Bell (AIM Autosport) and TRG-AMR North America in the TUDOR United SportsCar Championship, and additionally in the Red Bull Global Rallycross.
Two news items involving Royal Purple have popped up in the last week or so – here's a quick recap.
—
Royal Purple has announced that it will be the official lubricant for Indiana-based Lingenfelter Performance Engineering. Beginning immediately, Royal Purple products will be used in all Lingenfelter-tuned vehicles, including the Chevrolet Reaper high-performance pick-up truck, C7 Corvette, Camaro and Cadillac CTS-V. Additionally, Royal Purple will provide its products to the Lingenfelter race team for road and drag racing campaigns. Royal Purple President Bryan Yourdon, Royal Purple sponsored driver Townsend Bell and Lingenfelter Performance Engineering CEO/owner Ken Lingenfelter stood with a specially wrapped Lingenfelter C7 Corvette at the 2014 Indianapolis 500.
—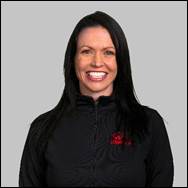 Additionally, Royal Purple confirmed its sponsorship of Red Bull GRC driver Sarah Burgess, starting with this weekend's X Games in Austin at the Circuit of the Americas. A native of Australia, Burgess has been drift racing for the past three years in the United States, most recently in the Xtreme Drift Circuit at the wheel of a 2013 Ford Mustang. She's one of two female drivers competing in Red Bull GRC this season.
—
For more information on both items, check Royal Purple's website.