The U.S. is out of the 2014 FIFA World Cup, but for the Brazilian and Colombian drivers in the Verizon IndyCar Series, it was still Serious Business yesterday as their respective teams faced off in the quarterfinals.
For the big match, IndyCar set up a watch party in the Pocono Raceway paddock and live-streamed it to fans. Those who took in the stream probably noticed the antics of three-time Indy 500 champ Helio Castroneves, who happily celebrated each of Brazil's goals in a 2-1 victory for the Selecao.
One of those celebrations involved Castroneves tossing a bowl of chips on his Colombian teammate at Team Penske, Juan Pablo Montoya. Judging from JPM's reaction, you wonder if he saw it coming or not…We're betting the latter.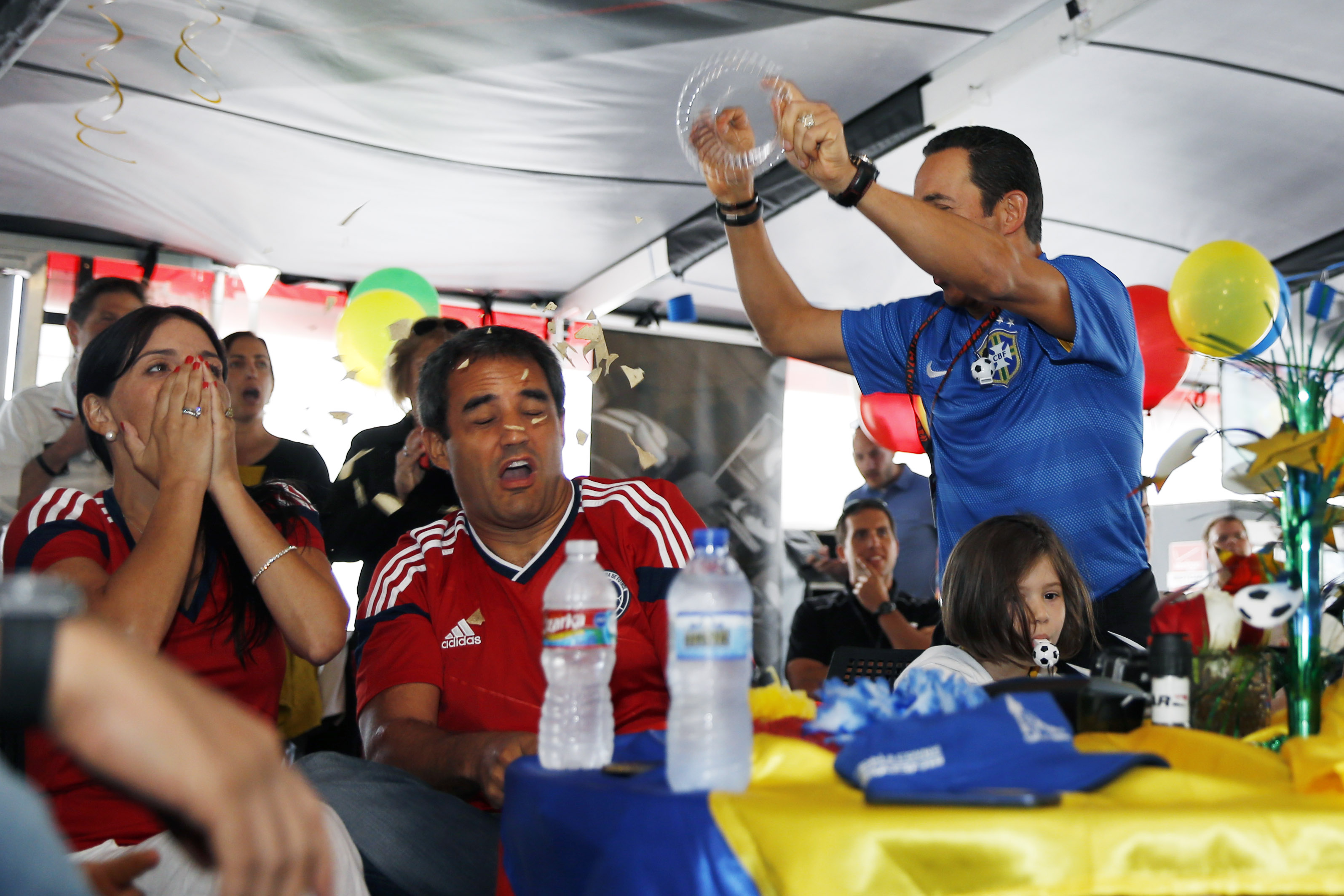 For Castroneves, there was a bit of family bragging rights on the line with yesterday's match, too; his girlfriend, Adriana, is Colombian.
"It's a match every day at home," Castroneves said to the New York Times. "I'm always losing."
Here's a smattering of social media photos from the shindig…