Earlier this year at the NASCAR Camping World Truck Series race at Charlotte Motor Speedway, Jake Crum crashed into Ryan Ellis on the back straight, and Crum was subsequently barred from racing on tracks more than 1.25 miles in length. Ellis took the high road and gained a bit of notoriety of it.
The FDNY truck Ellis drove is back in action this weekend at Pocono, and Ellis had some fun with the rear of the truck to poke fun at the incident.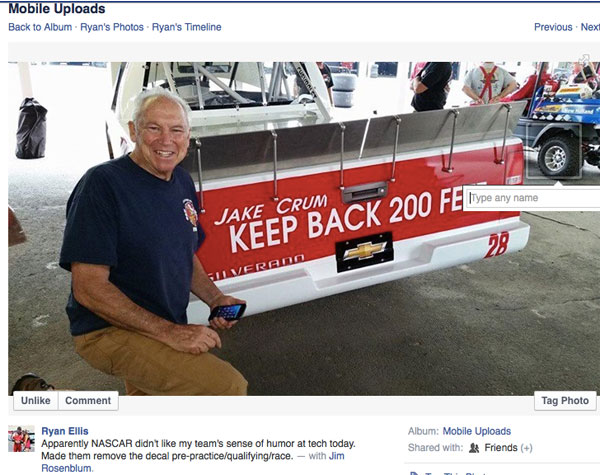 The post quickly surpassed 150 likes on Facebook, but Ellis wrote the decal eventually would need to be removed.
So much for having a sense of humor. All in good fun, right?