SRT ® (Street and Racing Technology) Motorsports will make its debut into the Trans Am Series when Miller Racing fields two all-new Dodge Challenger SRTs at the Mid-Ohio Sports Car Course, Aug 15-16. Four-time series champion Tommy Kendall makes his re-entrance and first Trans Am start since 2004 in the TA2 series class this weekend.
As SRT Motorsports partners with Miller Racing to enter Trans Am competition for the balance of the 2014 season, Kendall will drive the No. 11 Dodge Challenger SRT while teammate and TA2 points leader Cameron Lawrence will drive the No. 1 Challenger beginning at the Mid-Ohio race, an event Lawrence won in 2013.
The mid-season manufacturer switch by Miller Racing will give the team a more-robust support base. It also brings Kendall back to the series where he won four championships in the 1990s (1990, 1995-1997). The move will also mark Dodge's debut into the TA2 class of the Trans Am road racing series.
Kendall, who last competed in the Trans Am Series in 2004, is best known for winning championships in Trans Am and IMSA, as well as his victory in the 1995 Rolex 24 At Daytona. The heralded driver also serves as a television analyst for Fox Sports 1 and NBC Sports.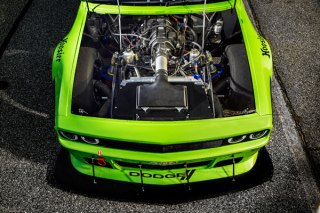 "I've wanted to return to Trans Am competition for the longest time and then I finally kind of accepted that it wasn't going to happen," said Kendall. "It's funny how things work. Being coaxed back into the Viper GTS-R program back in 2012 helped pave the way to my return. Over the last 10–15 years, I've committed to only doing things that are fun. Trans Am was a huge part of my professional life and to get to play a small part in keeping up the visibility here is really exciting."
Kendall has the third most Trans Am victories with 28, while Lawrence has captured 14 wins in 21 series starts since 2012.
As Miller Racing switches manufacturers to Dodge, Lawrence will retain his TA2 class points. The 21-year-old driver currently holds a 35-point margin over second place.
"We definitely want to continue the success we've had and we're really excited to bring Dodge on board," said Lawrence. "We want to stay on top and keep the season rolling with the momentum we've had. It'd be really cool to get some wins for Dodge and SRT Motorsports this season, and although it's going to be tough adapting halfway through the season, we're going to do our best to get the Dodge Challenger SRT to victory lane."
Miller Racing was formed in 2012 and the team captured the 2013 Trans Am TA2 class title when Lawrence won eight of 10 events, including the last seven-consecutive races. The team has captured 18 Trans Am victories in 26 races over three seasons.
In addition to the Trans Am partnership with Miller Racing, SRT Motorsports also fields two Dodge Viper SRT GTS-Rs in the IMSA TUDOR United SportsCar Championship, and supports a customer racing program with the Dodge Viper SRT GT3-R in the IMSA TUDOR series, Pirelli World Challenge and Supercar Challenge.
The Miller Racing Dodge Challenger SRTs and Kendall will first compete in The 3-Dimensional Services Next Dimension 100 at the Mid-Ohio Sports Car Course on Friday, Aug. 15. Round seven of the 2014 Trans Am Championship will take place alongside the NASCAR Nationwide Series at Mid-Ohio this weekend. Lawrence will look to defend his 2013 Mid-Ohio victory, which was his fourth of eight victories en route to the 2013 title.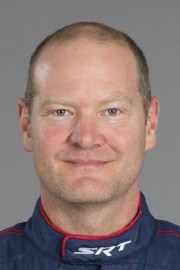 Tommy Kendall, driver, No. 11 Dodge Challenger SRT, Miller Racing
Are you excited to team with Cameron Lawrence and Mike Miller?
"I've been following the series and, needless to say, I'm quite familiar with Cameron (Lawrence). I didn't realize it was the same Mike Miller that used to run the Roush cars way, way back. I've watched Cameron. I always ran the No. 11, so he ran the No. 11 and we became friends on Facebook. I was kind of cheering him on because he's a hell of a young talent. It's a little interesting to be coming back with a fair amount of anticipation, but to me he's the guy to beat. I'm really glad he's my teammate because I think that will help me get up to speed and remove a lot of the variables to get going again. To have Cameron and Mike Miller's team is really helpful." 
How do you feel to be returning to Trans Am in the TA2 class?
"What's so cool about the TA2 class is that the cars really do look like what they are supposed to be on the street. I've just seen the Dodge Challenger SRT body for the first time and it's beautiful. I'm glad we're going with a retro paint scheme. They captured the essence of the original car so well and it still really holds up well."
How do you feel about continuing your relationship with SRT Motorsports?
"In driving the Viper GTS-R it was nice to be part of such a small and energetic group and I thought there was a lot of cool stuff happening with Chrysler Group in general. You have this group of people who felt like underdogs and that alone is powerful, but when it's a bunch of smart, creative people, it's that much better. I was excited to be a part of that. Fast forward a few years to now and SRT Motorsports is definitely on a roll. The Viper GTS-R program has gone back to the historic red and white livery and they're starting to get some wins in IMSA TUDOR Championship and at the same time, the new Dodge Challenger SRT Hellcat is coming out for the street. It's cool to be a part of something that has some energy behind it."