Yesterday saw the circuit unveil for the FIA Formula E Championship's Miami ePrix, one of two events Andretti Sports Marketing is promoting that occur in the next six months.
As MotorSportsTalk chronicled throughout 2014 in the run-up to Milwaukee IndyFest, the buildup to an event is something that takes dedicated months of planning before being executed.
With a chance to look back on how Milwaukee was promoted this year and a look ahead to these next two races, we spoke with Andretti Sports Marketing president John Lopes about the challenges and excitement of promoting its two newest events: the Miami ePrix on March 14, and the Indy Grand Prix of Louisiana on April 12.
"Each event is a different challenge," Lopes told MST in an interview at the Andretti Sports Marketing headquarters in Indianapolis. "Promotions are inherently local by their nature. In the case of NOLA, it's local to Louisiana and the region east and south. In case of Miami, it's southeast U.S. and global.
"We are really stoked about that race (in New Orleans)," he added. "From the moment we met Laney Chouest, we know Laney and the people who work there are totally wired in that community. So we don't have a problem of credibility."
That dovetailed into a conversation about the promotion of the Baltimore races, which Andretti's group picked up late summer 2012 before promoting the Labor Day event on short notice.
A breakout on why Baltimore didn't work could serve as a standalone piece (and will at a later date on MotorSportsTalk).
However, while Lopes said it was an incredible effort to get that race to even happen both in 2012 and 2013, the challenges in dealing with scheduling, logistics, different tax zones and a lack of real community support ultimately doomed the race.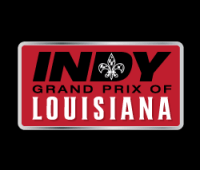 Instant Andretti name credibility in New Orleans, Lopes said, should pay immediate dividends.
"So you go to New Orleans, and you see a track owner fully committed to the state, to philanthropy; and he pours $70 million into a track people said couldn't be built," Lopes explained. "So we come in and hear, 'Oh, you're affiliated with NOLA? Oh, you know Laney Chouest? Oh you're from Andretti? We're stoked!!'"
Lopes said NOLA is a very important market, considering where it sits geographically.
"If you think about it, that track sits in a state with no professional auto racing," he said. "Then the closest thing to the east is Barber or Talladega. The closest to the west is COTA or Texas Motor Speedway. So that's a huge chunk of space of underserviced motorsports fans, and more importantly, festival fans."
A staff that includes Tim Ramsberger, David Goldwater and Lopes leading the marketing and corporate side of affairs has already made key strides in an area where an event needs to succeed: corporate suite sales.
"Corporate sales have been great," Lopes said. "We haven't started ticket sales yet, but suite sales are off the hook."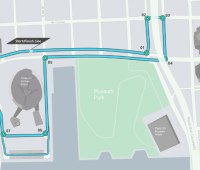 As for Miami, which occurs a month earlier and is one of the final rounds in the inaugural FIA Formula E season, Lopes said there aren't the traditional market challenges for this race because it's not being marketed as a traditional race.
"This isn't so much about an auto race as a festival of all things green and eco-friendly," Lopes explained. "The goal is to promote the green lifestyle, the e-village aspect of what we're doing. We're in-and-out one day.
"We're not trying to compete, and we're not even trying to appear to compete with any other motorsports initiatives in Florida. It's about electric cars and electric green life."
There's also the added bonus for Andretti Sports Marketing of it being its first FIA-sanctioned event it is promoting.
"For us it's very cool because we are now able to promote an FIA World Championship event," he said. "Miami is a tougher market (than NOLA). It's urban, so it has all those particular trappings, interrupting streets, railroad tracks, and construction. But Formula E is very supportive, and Beijing has shown it can and will happen."