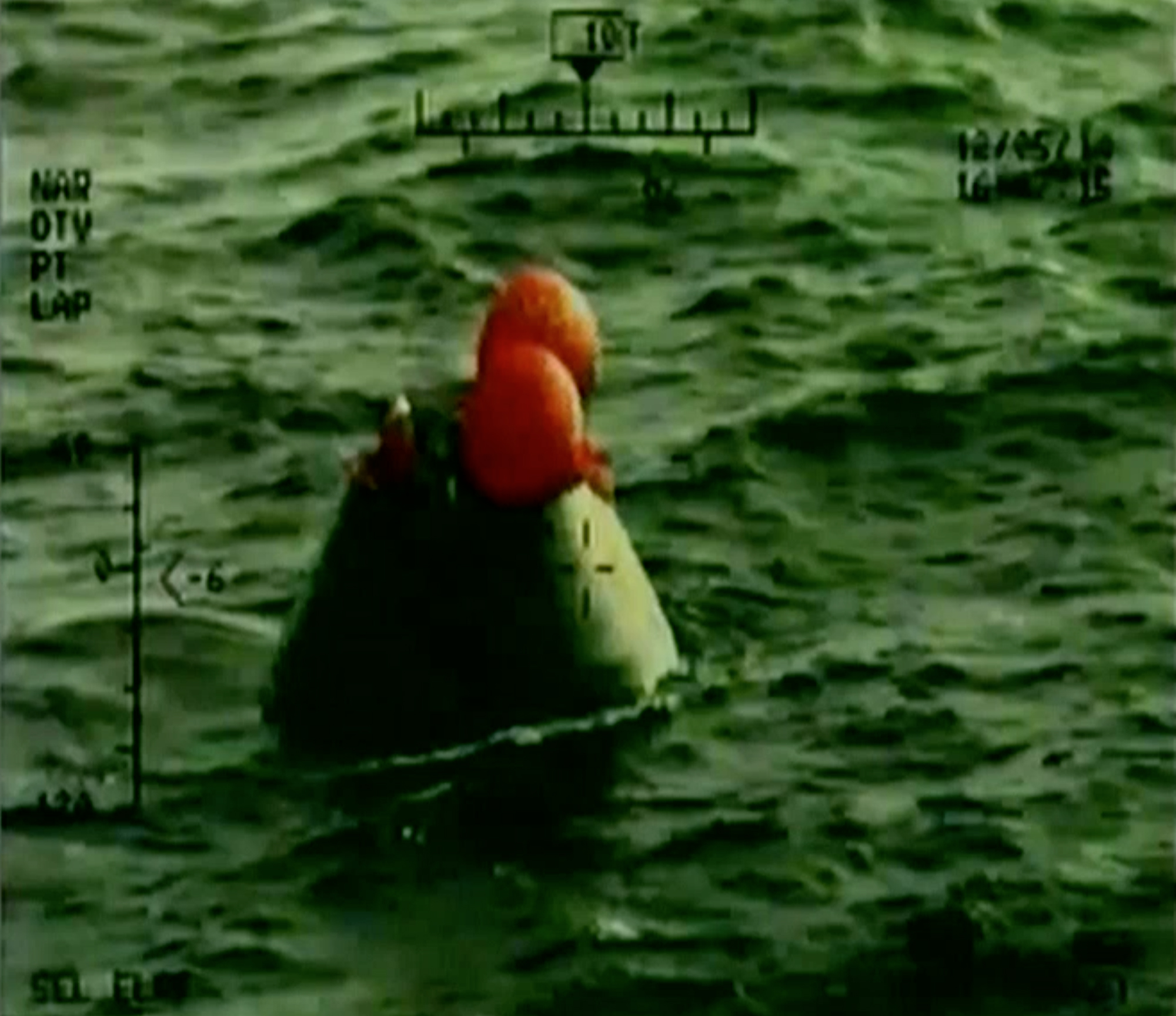 It's always interesting to see on-track technology utilized in off-track means, but this particular instance is certainly noteworthy.
NASA recently marked a successful test flight of the unmanned Orion capsule, which landed in the Pacific Ocean earlier today after soaring to a height of 3,600 feet and two orbits of Earth. And IndyCar helped play a role in making it happen.
As the series website explains, NASA engineers utilized IndyCar data from blind incidents dating back to the 2003 season to help them design a passenger restraint system for Orion crew members in the event of increased accelerations.
Part of that data includes information from crash data recorders on the cars and ear accelerometers used by drivers.
While the test flight capsule was unmanned, NASA hopes that a manned Orion capsule can one day bring astronauts to places such as an asteroid and eventually, Mars.
IndyCar director of engineering Jeff Horton notes that the seating system in a capsule like Orion has several similarities to those of the 230+ mph open-wheel machines.
"…NASA's previous space capsules had a reclined seating system, so the G-forces were not unlike a rearward impact for an IndyCar," he said in the above linked story. "Data from crash box measures how hard the car hits, so it takes into account any systems the car may or may not use – the rear attenuator, the safer wall, the seat.
"Also included in data is the angle of impact because it makes a difference when designing the seating system whether you crash backward or forward. Accelerometer data can be overlaid so we can see how the safety systems, which are the helmet, the headrest the forward head restraint work."
Other organizations such as the U.S. Air Force also apply IndyCar data toward the creation of helmets, seats, and harnesses.
For more on Orion, head on over to NBC News.