The transition from 2013 into 2014 for the NASCAR Sprint Cup Series saw a bevy of drivers heading to new teams. The number is much smaller heading into 2015, but no less notable. Here's an outlook on who's going where in driver or team changes: 
Carl Edwards to Joe Gibbs Racing
How it happened: The summer's worst kept secret was that Edwards and Roush Fenway Racing were headed for a separation after more than a decade together. Much the same as some other veterans of late, 2014 champion Kevin Harvick, runner-up Ryan Newman and 2013 runner-up Matt Kenseth among them, Edwards is at the point of his career where a change of scenery will likely serve him well.
What to look for in 2015: On the whole, Toyotas seemed to struggle for power this year a year after they had the power, but not the reliability. Edwards should get on well with JGR eventually, but I'd see this shaping up as more a Kurt Busch to Stewart-Haas-type situation at least initially. The team's expanding from three to four cars, and it takes time for all the new pieces to gel. Edwards will work with crew chief Darian Grubb, who has most recently worked with Denny Hamlin and Tony Stewart. You could foresee at least a win or two, but more than that with a serious championship challenge would seem a surprise.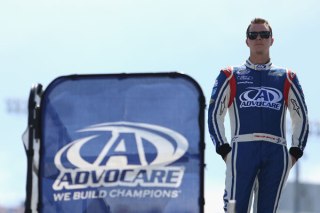 Trevor Bayne to Roush Fenway Racing
How it happened: Bayne signed with RFR full-time on the Saturday before the Coca-Cola 600 in May, which also served as the unofficial confirmation of Edwards' departure at year's end. The iconic RFR No. 6 returns and will take on the No. 99 owner points from this year. Bayne has been part-time in Sprint Cup for the better part of five seasons and was always going to move up to full-time; it was just a matter of when.
What to look for in 2015: At present, Bayne's the only full-time rookie-of-the-year candidate, so while ROY is a realistic and expected goal it's not going to be the only thing he's after. There's a lot for Bayne to prove at the Sprint Cup level. He's rarely run that well in the non-restrictor plate races, and the RFR performance across the board this year left much to be desired. Without the steady hand of crew chief Jimmy Fennig to guide him – Fennig heads into deserved semi-retirement – Bayne will have a new voice atop the pit box guiding him throughout his first full year. He also has the problem of expectations. Kyle Larson raised the bar for rookies in 2014 and although Larson didn't make the Chase, he did lay down the gauntlet in terms of top-10s and near-wins. Realistically, you'd like to see Bayne end the season top-20 in points, bank a handful of top-fives and anywhere from about seven to 10 top-10s.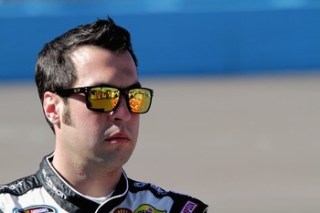 Sam Hornish Jr. to Richard Petty Motorsports
How it happened: Marcos Ambrose's return to Australia created the vacancy, and Hornish was the perfect fit for the Sammy Johns-led team at Richard Petty Motorsports. Hornish has starred in the Nationwide (now XFINITY) Series the last three years with wins in each season, and was desperately unlucky to miss out on the 2013 title. While Ambrose was a road course star who had occasional oval highlights, notably on short tracks, Hornish should be an overall upgrade in a well-deserved second full-time Cup chance.
What to look for in 2015: Richard Petty Motorsports almost usurped Roush Fenway Racing as second-best team in the Ford stable behind Team Penske this season, and the addition of Hornish alongside Aric Almirola for 2015 should further the team's growth. He's been able to spend time in the shop to learn and begin to mesh with the organization. He's found his rhythm and comfort zone in stock cars after an extended learning process, but he's also developed and honed the skills that he showcased in his IndyCar heydays. He should work well with crew chief Drew Blickensderfer. Considering Almirola won a race and made the Chase this year, it wouldn't surprise to see Hornish achieve the same feat, and became the latest first-time Cup winner. That's a realistic expectation, with anything beyond that a bonus.