Joey Logano ascended to the lead pack of the NASCAR Sprint Cup Series this season with five victories in the No. 22 Team Penske Ford and a spot in the Championship 4 at Homestead.
But there's no doubt that Logano's biggest "win" of the year – and probably, his life – came last night as he tied the knot with girlfriend Brittany Baca in a ceremony in North Carolina.
Following the wedding, the party began and right in the middle of that was Logano's Team Penske teammate, Brad Keselowski. And the Twitter-savvy 2012 Cup champion proceeded to live-tweet some of the festivities: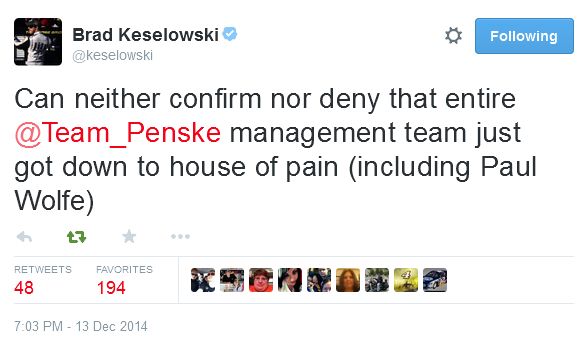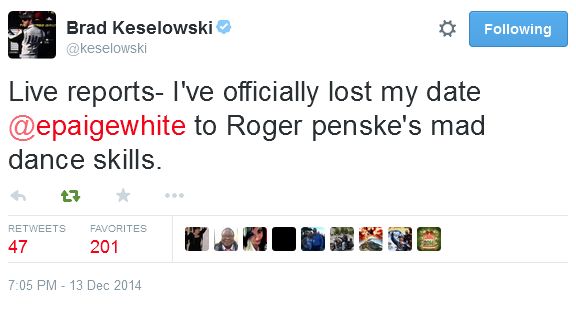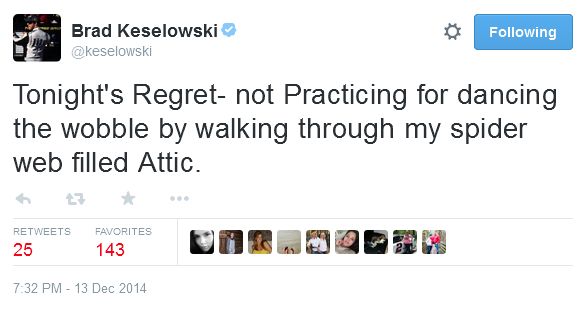 http://instagram.com/p/wklS6LS1Ea/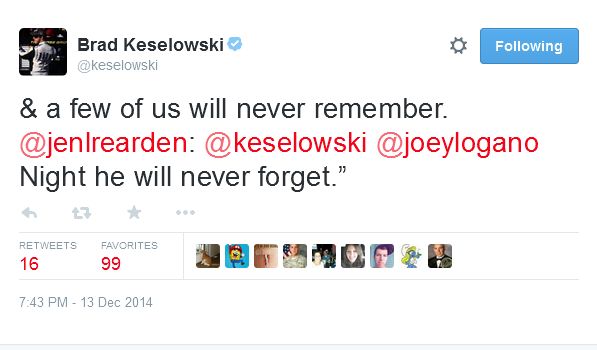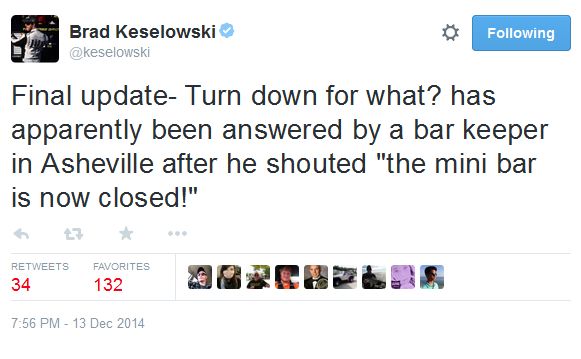 The MotorSportsTalk team wishes the Loganos all the best in their new life together – and also thanks Keselowski for the social media entertainment.