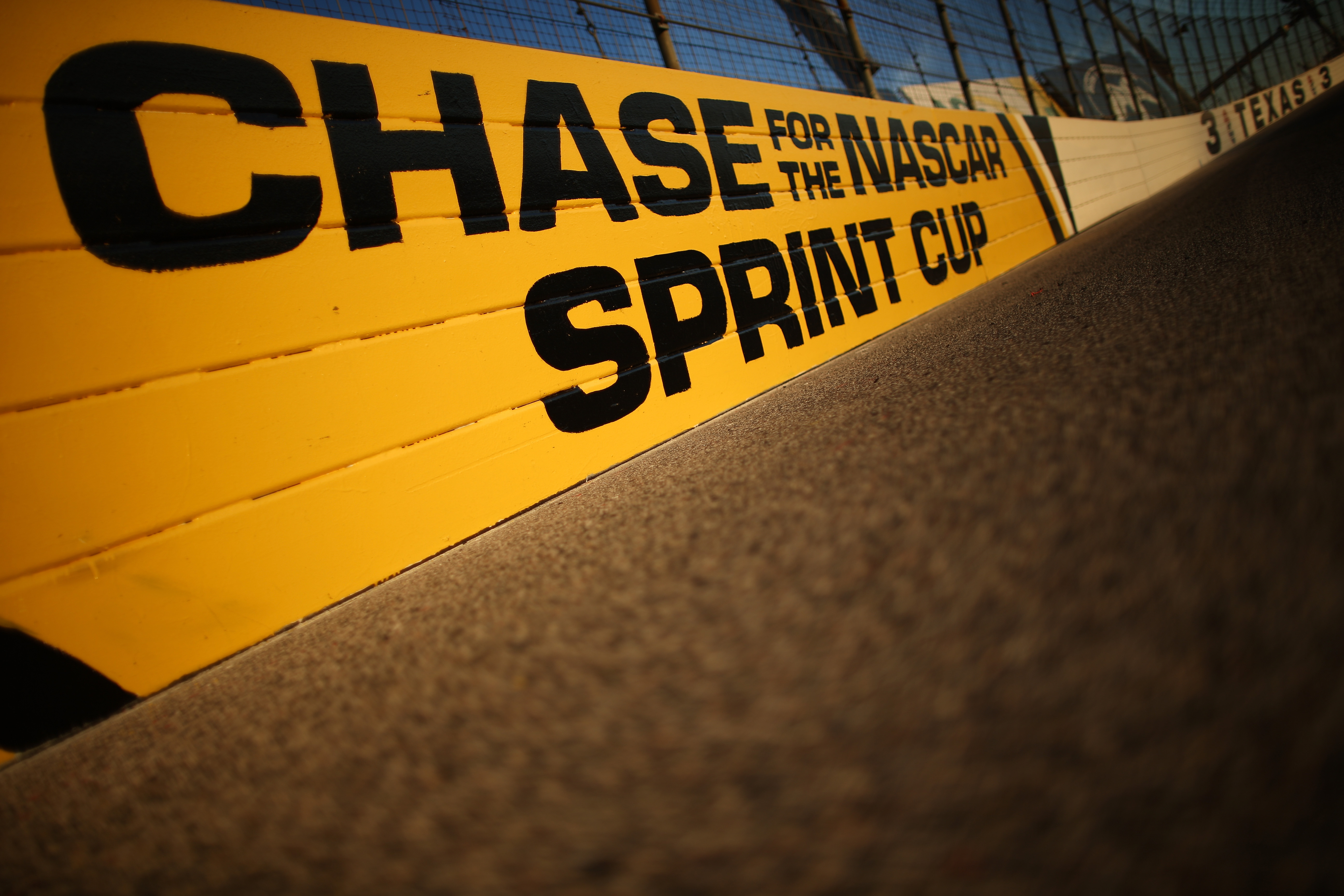 MotorSportsTalk is counting down the top 20 stories of the 2014 NASCAR season over the month of December.
Here's what we've done so far:
Today, we're at No. 2 – NASCAR's controversial but ultimately successful overhaul of the Chase for the Sprint Cup format…
As Kevin Harvick celebrated his first Sprint Cup Series title following an electric championship race at Homestead-Miami Speedway, you couldn't help but think that it had all worked out again for NASCAR.
Going into the Ford Ecoboost 400 season finale, only one thing could have possibly ruined the first year of its new Chase for the Sprint Cup format: Ryan Newman somehow beating Harvick, Denny Hamlin, and Joey Logano to the stripe and claiming the title on consistency – and without a race win.
To be fair, NASCAR Chairman Brian France said that he would have been fine with that. But let's face it: The format was designed to place a bigger emphasis on winning. Regular season victories earned drivers a spot in the post-season, and post-season wins got them into the next Chase round.
Newman claiming the Cup without a race win would have gone down as an incredible upset. It also would have likely raised questions about the true value of the format.
But as the Homestead race progressed, it became clear that a race win would be what was necessary to earn stock car racing's greatest prize. In the end, it went to Harvick, who was among the fastest drivers at almost every stop on the circuit.
And thus, NASCAR's gamble paid off handsomely.
Oh sure, another Newman-esque season from either him or somebody else in 2015 can bring us right back to where we were. But since the 'winless champion' prospect was avoided in the first year of the format, you wonder if NASCAR fans are now more inclined to let the new Chase settle in and see where it leads to.
Had Newman emerged triumphant in South Florida, they may not have been as willing to do that.
But Harvick drove away with the trophy, and so, the memories we'll have of this 2014 Chase will consist primarily of how the new format's ability to ratchet up the pressure brought out both the best and worst in the title contenders.
Compelled to go all out on every lap instead of settling for the much-mocked "good points day," drivers took more risks in order to keep their Cup dreams alive.
"Win or bust" scenarios in the elimination races gave a heroic quality to Brad Keselowski's win at Talladega and Harvick's win at Phoenix, which put him in the Championship 4. Let's also not forget Newman's own last-lap shove of Kyle Larson at Phoenix that earned him the 11th-place spot he needed to join Harvick in the final battle.
But while the passion, intensity, and drama was mostly exciting to behold, there were some times where it all boiled over.
Never mind the added attention brought by the post-race fights at Charlotte (which saw the quiet Matt Kenseth attack Brad Keselowski from behind) and Texas (which saw Jeff Gordon go after Keselowski after their late-race contact caused a costly tire failure for Gordon).
They didn't give NASCAR a great look, and something needs to be done to help curb those incidents before an innocent bystander gets severely injured – and makes such situations even more embarrassing for the sport to deal with.
But, fight nights aside, the new Chase still has to be considered a success. It delivered the exciting product that France and Co. need to have in order to draw more fans to the sport.
With NASCAR starting its new 10-year TV deal with NBC Sports and FOX next season, that's their most important mission. Time will tell if they succeed, but this was a pretty good start.