MotorSportsTalk has counted down the top 20 stories of the 2014 NASCAR season over the month of December.
Here's a full recap of the stories we've done in the series:
Today, we conclude the series with our pick of the top story of 2014, the unfortunate tragedy that involved NASCAR star Tony Stewart and aspiring sprint car driver Kevin Ward Jr.
Even with the huge accomplishment of Kevin Harvick winning the Sprint Cup championship or the new elimination format for the Chase for the Sprint Cup, it's hard not to point to the Tony Stewart-Kevin Ward Jr. tragedy as the top story in NASCAR in 2014.
Granted, the incident happened on a small upstate New York dirt track, and was not a sanctioned NASCAR track or NASCAR event.
But the significance of the news of Ward being killed when he was accidentally struck by Stewart's sprint car while a race was underway, and the subsequent events that transpired afterward, was something that dominated the NASCAR news not just for days, but for several weeks.
On the evening of August 9, Ward and Stewart were racing side-by-side when Ward lost control of his sprint car and slammed into the outside retaining wall.
Apparently believing Stewart forced him into the wreck, Ward committed perhaps the biggest mistake any race car driver can do – and one that drivers are constantly warned about.
Ward exited his car and came down the racetrack in an apparent attempt to confront Stewart. The only problem with that is the race was still under way, albeit under caution, and Ward inadvertently stepped into the path of Stewart's car, was struck and killed.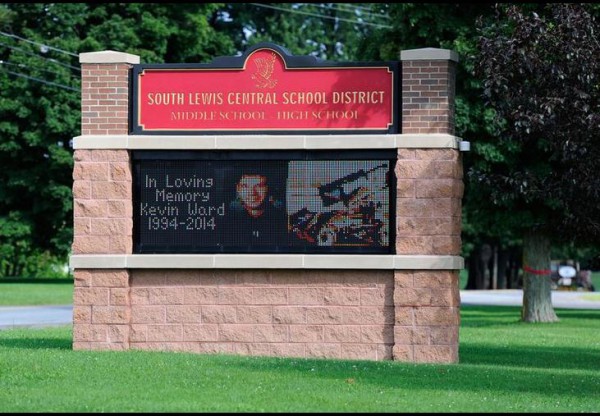 The incident made worldwide news and was perhaps one of the most divisive topics the sport has seen in many years. On one side were the loyal Stewart fans, who believed it was simply a racing accident, an unfortunate event that resulted in the sad and tragic loss of a fellow driver's life.
Then there was the other side, those who criticized Stewart and held him responsible for Ward's death. They called for criminal charges, prison and the immediate end of his racing career.
Many left comments on MotorSportsTalk, vehemently espousing their own opinions pro or con against Stewart.
An Ontario County (N.Y.) Grand Jury was convened and for several weeks deliberated the evidence from the incident, as well as testimony from witnesses.
In the end, the Grand Jury absolved Stewart of any potential criminal charges or liability in Ward's death. Ward's family still has the option to bring a civil suit against Stewart, but to date that has not happened.
Stewart missed the three NASCAR Sprint Cup races immediately following the Ward tragedy and remained in seclusion for that period.
He finally returned to racing at Atlanta but finished a disappointing 41st due to a wreck he was involved in.
From that point on, Stewart competed in 11 more races to wrap up the 2014 season, earning just one top-five finish.
Overall, Stewart had arguably the worst single season performance of his career (not including 2013, when he missed the final 15 races due to injuries suffered in a sprint car wreck) in 2014.
He failed to win even one race in a season for the first time in his Sprint Cup career. He also finished with a career low three top-five and seven top-10 finishes.
Stewart began 2014 still not completely recovered from his 2013 accident injuries. And even though he drove with pain, he never let the pain drive him out and away from behind the steering wheel.
Stewart has had two surgeries during the current off-season, with hopes that he'll be in much better shape to start the 2015 season – certainly in better shape than the way he began 2014.
Will Stewart be able to bounce back to his old championship- and race-winning form in 2015? It would be a great storyline for him to come right out of the gate and win the season-opening Daytona 500, one of the few things in his long career that Stewart has failed to achieve.
In a sense, he's his generation's Dale Earnhardt when it comes to winning the Great American Race. It took Earnhardt 20 tries before finally winning his first (and ultimately only) Daytona 500.
Stewart will make his 17th Daytona 500 start this coming season. What better way to put all the sadness and darkness of the past two seasons behind him and to show any doubters that he still has it as a driver than to win at Daytona.
And then bookend that season start by finishing it with his fourth Sprint Cup championship at season's end.
Stewart has endured considerable pain, tragedy and sadness over the past two seasons. Will he be able to recover and return to the Smoke of old, the same one who has three championships and 48 race wins in the Cup series?
Only time will tell. But if there's anyone who can come back from what he's gone through, Stewart can.
Follow me @JerryBonkowski