Come February, the eyes of motorsports fans will be focused on Daytona. But for this first month of 2015, perhaps we need to look farther south.
The vibrant city of Buenos Aires, Argentina will play host to a motorsports tango of sorts as both the Dakar Rally and the FIA Formula E championship visits the South American metropolis.
The Dakar will begin on Sunday with a stage that begins from Buenos Aires and ends in the city of Villa Carlos Paz, Argentina. And it will all end on Jan. 17 back in Buenos Aires following Stage 13 from Rosario.
Today, Dakar pre-race scrutineering began at the city's Tecnopolis complex. After the exercise is complete, a definitive starter's list for the rally will be issued on Saturday:
In between the first and final Dakar stages, the city's Puerto Madero district will host the Buenos Aires ePrix on Jan. 10 – the fourth round of the 2014-15 season for that series.
The single-day event will take place on a 1.5-mile, 12-turn street circuit that blends high-speed corners, chicanes, and hairpins.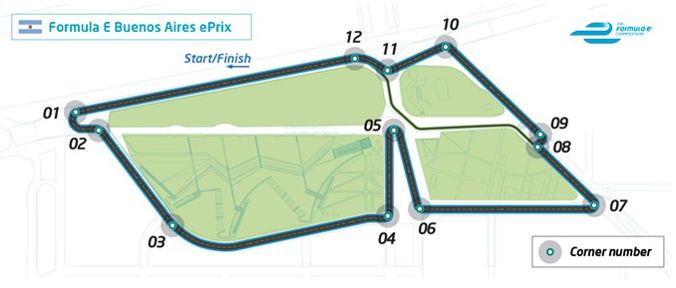 Sebastien Buemi and e.dams-Renault enter with momentum after their victory a few weeks ago at Punta del Este, Uruguay. Buemi pulled into a tie for second in the driver's standings thanks to the win, while e.dams-Renault climbed atop the team championship.
Nonetheless, Lucas di Grassi (Audi Sport ABT) got some breathing room in the driver's title race with a third consecutive podium finish. He'll seek to extend his 18-point advantage over Buemi and Sam Bird (Virgin Racing) in Argentina.
Altogether, it will be a very busy few weeks ahead as Buenos Aires becomes a global motorsports city – at least for a little while.