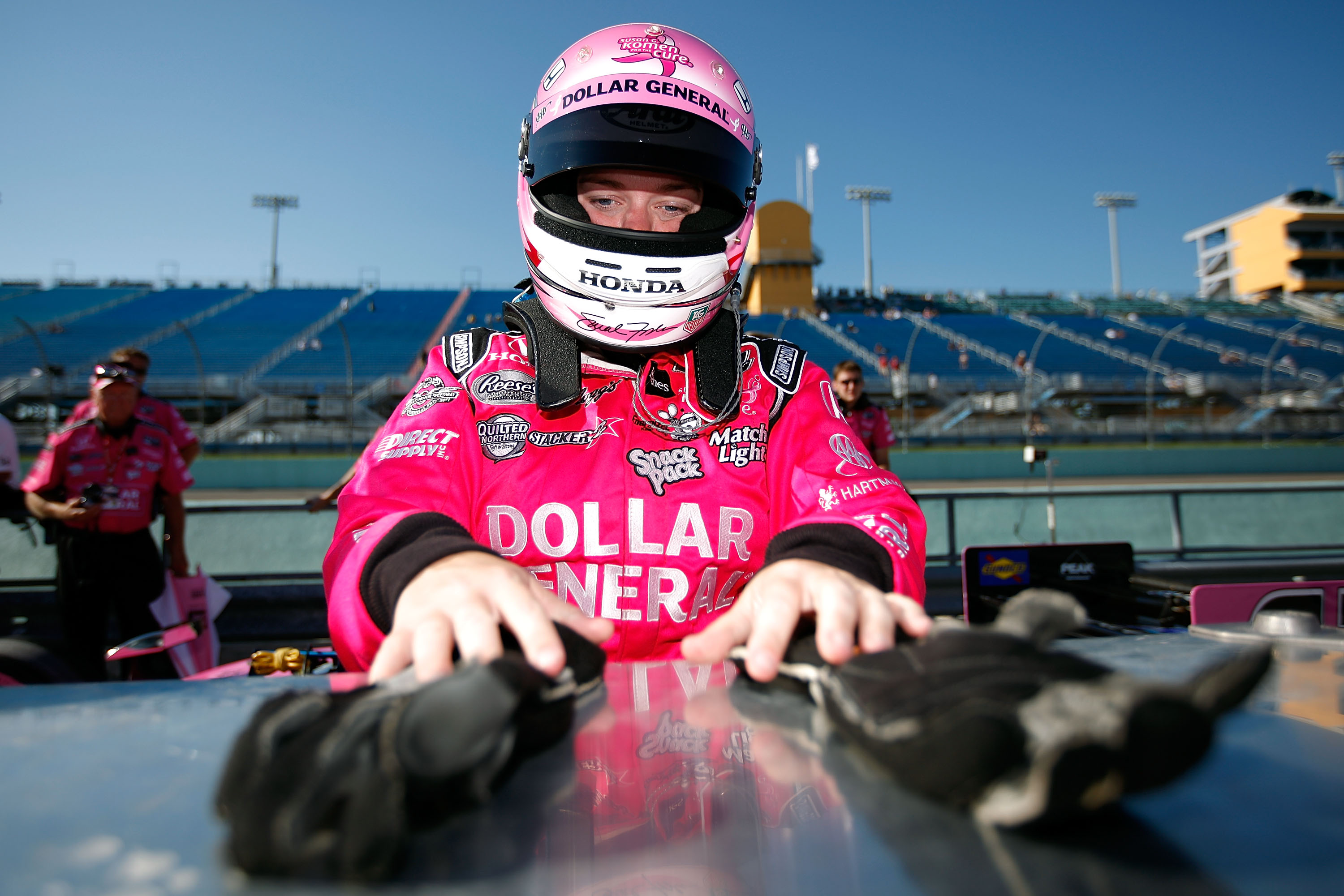 For the first time since the 2010 Verizon IndyCar Series season finale, Sarah Fisher will be behind the wheel of a race car.
The IndyCar team owner, who recently merged her squad with Ed Carpenter's to form CFH Racing, will be driving the No. 67RW midget sprint car later this month in the prestigious Chili Bowl Nationals in Tulsa, Oklahoma.
Hartman Oil, owned by Kansas businessman Wink Hartman (the 'H' in CFH), will be Fisher's main sponsor. The program will be fielded by RW Motorsports.
Fisher has long been a fixture in IndyCar racing, both as a driver (83 starts from 1999-2010) and an owner. She holds several accolades including: Most Indianapolis 500 starts by a female driver (nine), first female driver to win a pole position for a major open-wheel event (Kentucky 2002; 221.390 mph), and first female team owner to win an IndyCar race (Kentucky 2011, with Carpenter as her driver).
But the Ohioan's roots lie largely in the sprint car world. After racing quarter midgets and karts while growing up, she embarked on a successful sprint car career in her teenage years before making her IRL debut in 1999 at Texas Motor Speedway.
Now, after a successful test session last October, she'll be making her debut in the biggest midget racing event of all. The Chili Bowl begins Jan. 12 with Fisher competing in qualifying on Jan. 15. Points received during qualifying will determine her starting position for the feature race day on Jan. 17.
"Competing in the Chili Bowl has always been a bucket list item for me and with the support of Wink, I am able to fulfill another dream," Fisher said in a release. "By attending the event last year to cheer on my brother-in-law, Kyle O'Gara, I was able to experience the atmosphere and see how much fun it was. I wanted to be racing in it the next time I came back."
"…I have raced on dirt in the World Of Outlaws and the All Star Circuit of Champions, but being in a midget on dirt is a new experience for me and I am very excited for the challenge!"