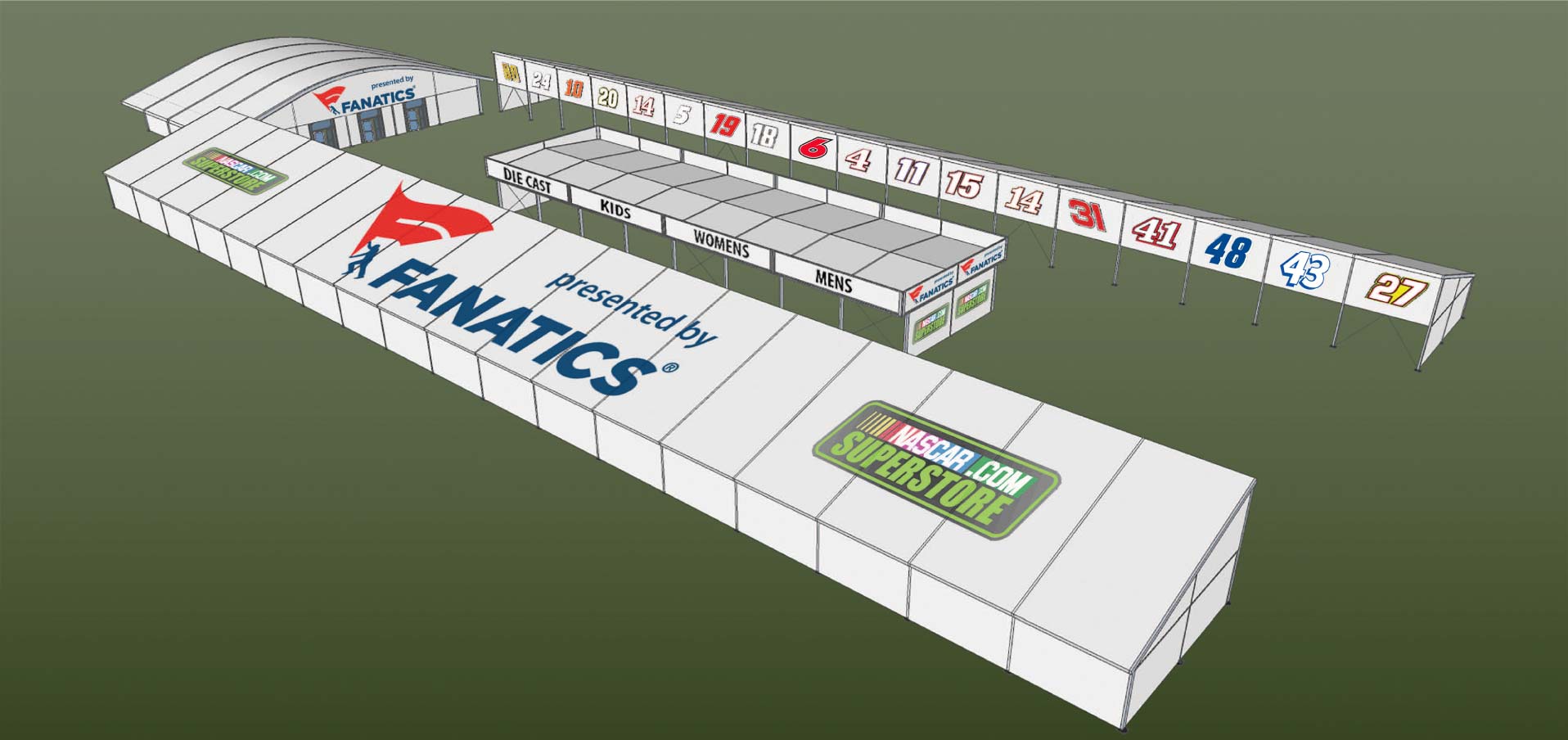 "Souvenir Row" is soon going to look a lot different.
For many years at NASCAR tracks, fans have flocked to groups of merchandise haulers to pick up T-shirts, jackets, hats, and other nick-nacks that represent their favorite drivers.
But the trackside shopping experience will soon change.
Sports merchandise company Fanatics has signed a 10-year agreement with NASCAR and NASCAR Team Properties to become the primary retailer of series, team, and driver gear at all Sprint Cup events.
As part of that, the familiar haulers will be gradually reduced in favor of a central superstore made up of climate-controlled tents as well as, in some instances, smaller retail areas around the track.
Fanatics' apparel division will also produce its own NASCAR merchandise to complement the current lines from other authorized licensees.
The company has already partnered with many other sports leagues, teams, schools, and organizations including NBC Sports.
"Fanatics is extremely excited to partner with NASCAR and NASCAR Team Properties to greatly expand their at-track retail presence," said company president Ross Tannenbaum in a release.
"We have taken the time to listen to what the fans, teams, drivers and NASCAR were asking for and look forward to using our market-leading scale, technology and production capabilities to deliver an improved and entertaining shopping experience for years to come."
While things will, more or less, remain as they are now at Daytona Speedweeks next month, noticeable changes should be in place by mid-season. The new model is expected to be fully implemented by 2016.
In an interview with MotorSportsTalk this afternoon, NASCAR executive vice president/chief marketing officer Steve Phelps said that placement of the superstore and its satellite areas during a race weekend will depend on the tracks themselves.
"If you've got 150,000 fans going to Daytona, that may look different than a track that serves a smaller number of fans both from a footprint standpoint as well as the number of fans that are attending, as obviously some facilities hold more than others," he explained. "We're working through all of that with the people at Fanatics as well as with the race tracks."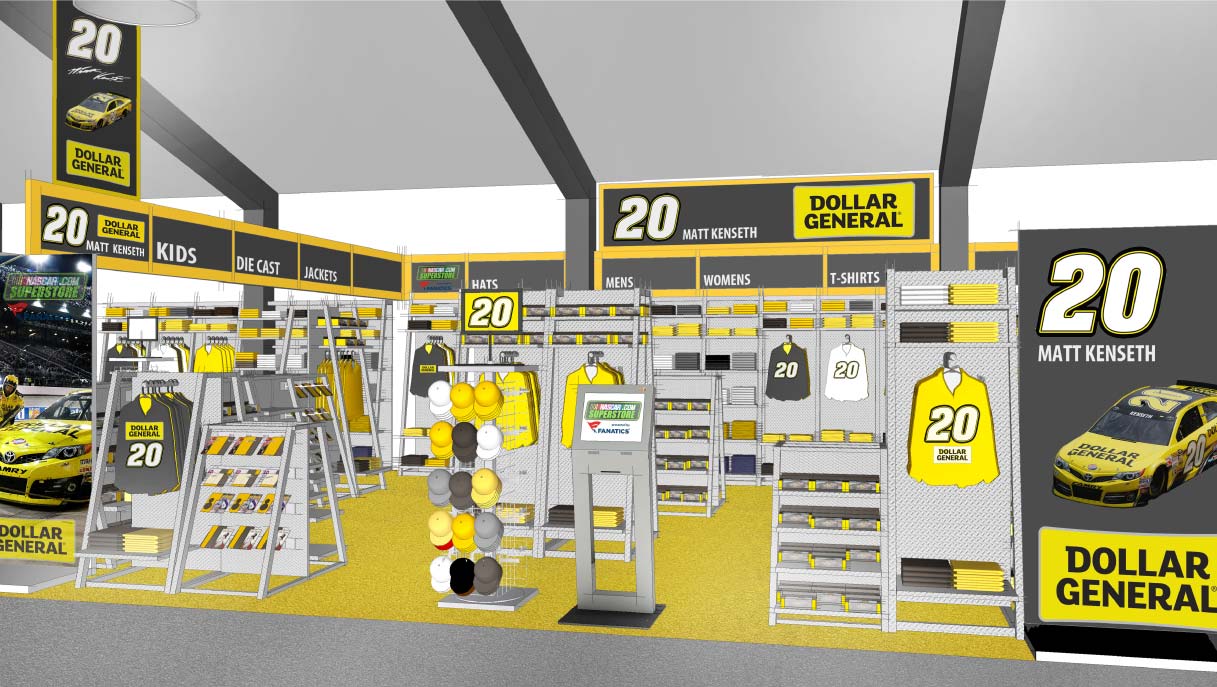 The superstore will feature unique merchandise areas for each driver. Phelps said that this 'store-within-a-store' concept will allow for more merchandise per driver on hand, a more diverse array of product, and more pricing points.
And while fan favorites such as Dale Earnhardt Jr., Jeff Gordon, Danica Patrick, and Tony Stewart are likely to have bigger merchandise areas, drivers not as popular will also have spaces for their own gear.
"There will be opportunities for drivers who, frankly, are not selling merchandise at the race track to have an opportunity to have merchandise sold and have their fans be able to show their colors and their driver with pride," Phelps said.
"What we wanted to make sure we did is that every driver had product out there. We're servicing drivers who are 30th in the points, not just [first through fifth]. We think that's a very important thing for the sport."
If fans are unable to find a specific item in stock, they'll be able to order from Fanatics' online NASCAR shop. Phelps also mentioned that, ultimately, fans will have the chance to buy gear from their grandstand seat and be able to either pick it up at the superstore before they leave the track or have it shipped to their homes.
It's shaping up to be quite a change from the current model of trackside shopping.
Phelps admitted that he expects to see some initial backlash from fans that look at visiting the haulers as a race-weekend tradition – one that enables them not just to buy gear, but to congregate with fellow fans of their driver.
However, he also expects they'll be able to do that just as well in the specific merchandise areas within the superstore. Throw in a special area for driver appearances and autograph sessions, and the complex stands to be more than a shopping space but a major social hub altogether.
"We think it will create an entirely new way for fans to interact," he says. "The haulers have been around for 20-25 years. This is the new evolution, and ultimately, we believe that the bulk of the fans are gonna embrace this and really be excited about it."