When we first heard about the Dodge Challenger SRT Hellcat (and its sister, the Dodge Charger SRT Hellcat), we were pretty excited.
Both versions of the Hellcat are the fastest factory-produced street cars in the U.S., clocking in with 707 horsepower.
That's only about 40 horsepower less than what's under the hood of a NASCAR Sprint Cup car.
But for all the buzz and excitement that preceded the Hellcat, let's just say things aren't going quite the way Dodge may have hoped – in at least two instances.
First there was the guy in Colorado who, just one hour after leaving the dealership with a brand new $60,000 Hellcat Challenger, lost control of it and totaled it on a rural country road northeast of Denver.
MORE: Driver wrecks Hellcat one hour after buying it from dealer
Remember this?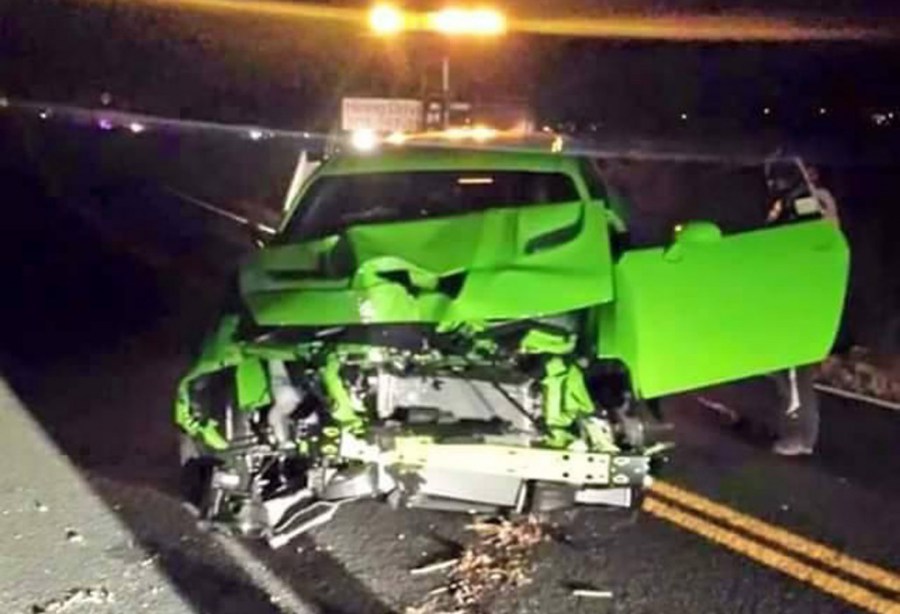 Now comes a report out of Florida's Palm Beach International Raceway, where a Hellcat was trounced last Sunday in a drag race by – get this – an all-ELECTRIC Tesla S P85D!
Oh, trust me, the news gets worse for Hellcat and Mopar fans. The fine folks at StreetCarDrags.com, who put on the event, told the whole story.
Not only did the Hellcat spin its tires – too much gas and too little traction – at the starting line, the Tesla set a new world record as the quickest and fastest electric-powered production car, covering the quarter-mile in 11.6 seconds at 114.6 mph.
Both marks were certified as world records by the National Electric Drag Racing Association.
Admittedly, the Tesla was helped by the Dodge spinning its tires. But the Tesla is also no shirk in the horsepower department: its two electric motors combine for a rather stout 691 horsepower under the hood.
The Hellcat driver finally got going and ended up covering the quarter-mile at over 82 mph. Heck, people go faster than that on the freeway.
According to SteetCarDrags.com, the Hellcat driver had an excuse: It was his first time at PBIR, as well as his first time driving the potent supercharged Hemi-powered car on a dragstrip.
Both cars are due to return to PBIR in the next few weeks for a rematch. Can the Tesla make it 2-for-2, or will the Hellcat driver learn how to control all that power and potentially come close to hitting 200 mph?
Follow me @JerryBonkowski