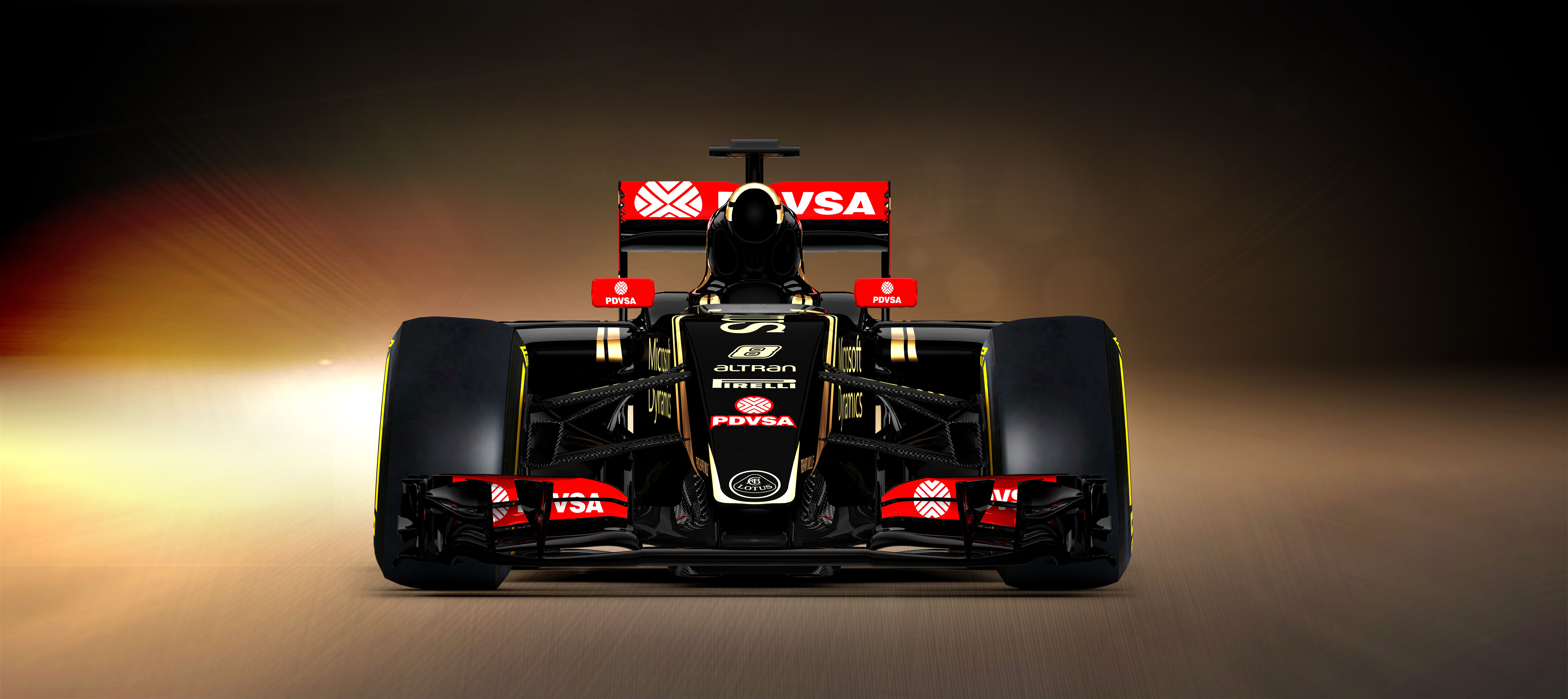 After tumbling down the Formula One pecking order in 2014, Lotus hopes the new Mercedes-powered E23 can help it climb back up.
Today, the Enstone team has given the world a first look at its 2015 challenger for drivers Romain Grosjean and Pastor Maldonado.
Last year, that driver combo squeezed just 10 points out of the Renault-powered E22 through two eighths from Grosjean (Spain and Monaco) and a ninth from Maldonado in the U.S.
Lotus technical director Nick Chester feels better days are ahead for Lotus with the E23, which he says "represents a massive step forward."
"It's no secret that we struggled with last year's car, so we've targeted every area that caused us an issue," Chester said in a release. "We've made strong progress in the wind tunnel as well as in areas such as packaging and cooling. We expect the E23 to perform far, far better than its predecessor."
Chester acknowledged that the new Mercedes power unit "looks to be the one area of the car which could bring us the greatest performance gain." However, he says power isn't the only improvement to the E23.
"The E22 did deliver good figures in the wind tunnel, even if it was difficult to unlock its potential, so we've paid more attention to making the characteristics of the car more adaptable," he explained.
"In terms of the suspension, we were delivered something of a blow last year when the front-rear interconnected suspension [FRIC] was outlawed mid-season. The E23's suspension design is specific to the updated regulations so we're not trying to update a system originally intended to work a different way.
"We learnt a lot in many areas of the car over the course of 2014 so there are many lessons which have been applied. We know we've made a big step. We won't know how our car will fare in relative terms until we're out in action at a Grand Prix, but we certainly expect to be much more competitive than last year."
As for driver reaction, Grosjean and Maldonado have both expressed on social media that they're looking forward to working with the new car.