As NASCAR prepares for its new season, Marcos Ambrose is preparing for his new season as well.
But for the first time in a decade, Ambrose will be racing in a series other than one of NASCAR's three national series.
Ambrose, 38, is back in his native Australia, preparing for the start of the V8 Supercars season. Ambrose won the Supercars championships in 2003 and 2004 before eventually coming across the Pacific Ocean to find his fame and fortune in NASCAR.
Now he's back to his roots. During this weekend's so-called "SuperTest" at Sydney Motorsports Park, Ambrose is trying to shake off some of the rust and get back into his old groove.
In the first of the two-day test, Ambrose showed some good signs, but could muster no better than 15th in the overall speed charts.
Ambrose admitted he was "in the way" of some of faster cars on the track, according to SpeedCafe.com.
Ambrose's team, half-owned by legendary American racing team owner Roger Penske, suffered early problems with a balky clutch that took an hour to repair.
"It started off pretty shaky with some issues that we had to fix, but we worked hard on the car and I definitely felt better at the end of the day than at the start," Ambrose told Speedcafe.com.
"In the morning I was in the way (of other cars) to be honest with you and we're just getting it back to where I can feel the car and we can start going in our own direction a little bit.
"It's early days, we've got a lot of work to do. We're in the middle of the field, so we'll just chip away at it."
But not to fret, Ambrose fans, he's in good company with his struggles, so to speak. Other Supercar drivers that also struggled on the first day of the test: fellow Ford FG X Falcon driver Mark Winterbottom was 12th-fastest, while defending Supercars champion Jamie Whincup was 18th.
Nissan, with four cars in the field – three in the top-10 – surprised by having the fastest time in the first day, with Todd Kelly (1:29.5352) leading the way of the 25-driver field.
Kelly, who finished a dismal 22nd in last year's overall season standings, was .008 of a second faster than second-ranked James Courtney of Holden Racing.
The second day of SuperTest will feature the ARMOR ALL SuperShootout, with each driver making one lap around the track to determine the overall fastest of the weekend.
Ambrose did have some high points in his test. "The brakes were good, that was the real plus," he told SpeedCafe.com.
He also engaged in some levity. Even though the brakes were good, the guy applying them wasn't entirely.
"I've got to get rid of that club foot and get the ballerina shoe on and I'll be fine," Ambrose quipped. "I've just got to get used to the sensation of braking again and the delicate balance you have on the brake pedal. I felt like we've overcome that pretty well."
In an interview with Sydney's Daily Telegraph, Ambrose tried not to get too far ahead of himself. He's obviously pointing towards a strong 2015 season, but he's also realistic.
"We will be a contender but it will take time,'' Ambrose told The Telegraph. "We have a lot to do here as a team. I am going to keep my expectations in check. The series has moved on a lot since then and I am just one driver going up against a lot of great teams.
"We are pretty much starting up from scratch here. We are realigning the partnership between DJR and Penske and that will take some time. I also have to get back into the car and get some experience as well.
"For the series it is great as well. It is great to have Penske involved. It shows the strength of our series and is a bones (Australian slang for "great") to have Roger Penske involved. I will be doing my best to represent him."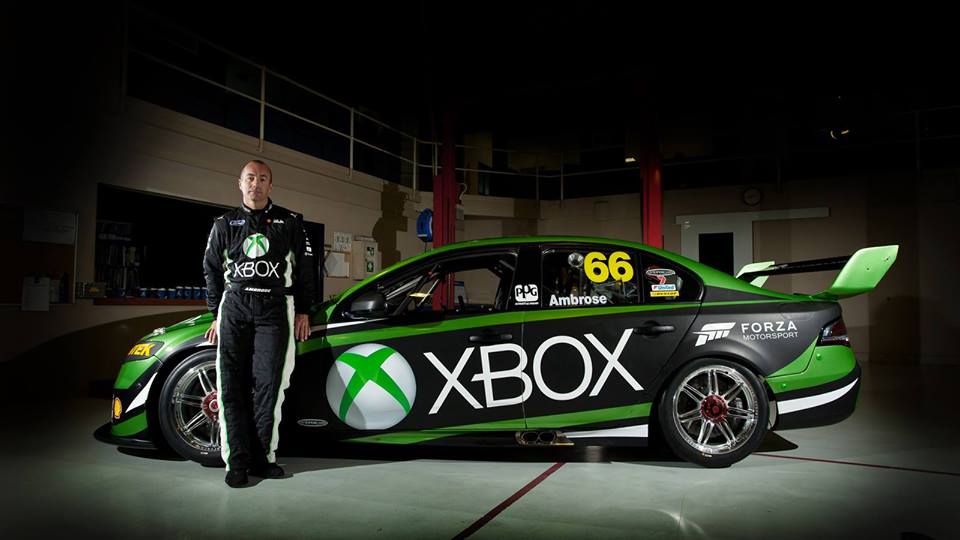 On another front, Xbox Australia has renewed its sponsorship of Ambrose's car for 2015.
As for Day 2 of the SuperTest on Sunday, Ambrose's goal is pretty simple: "To go faster."
"I'm not sure if I'm ready or the car is ready for it, but I'm going to have real shot at it," he added.
Follow me @JerryBonkowski