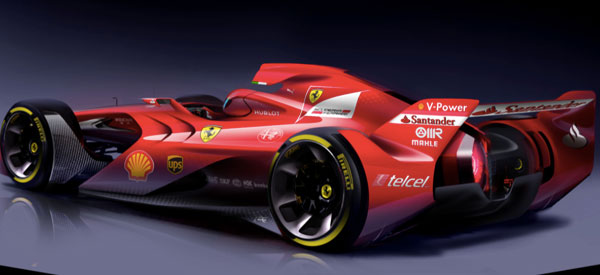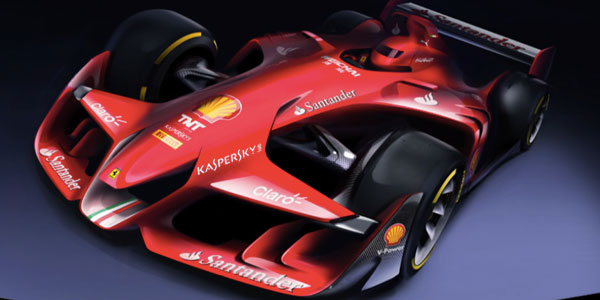 As posted above, Ferrari has taken the opportunity Tuesday to reveal a Formula 1 concept car design that differs drastically from the current chassis.
Ferrari posted the images on a new standalone website, http://f1concept.ferrari.com, with a front and rear facing design.
The looks of the car are, in theory, similar to the rear of the modern day Dallara DW12 IndyCar chassis, where the rear wheels are partially enclosed.
This concept takes that design theory a bit further with the front wheels also partially enclosed.
The wings and aero designs have also been advanced in this concept.
Ferrari has a comments section available on the website to gauge reaction.
Already one other F1 entity has chimed in though, in the form of Red Bull.
Red Bull's X2014 concept car was posted up to social media this morning, and is linked below:
F1 hasn't seen a major chassis design shakeup since 2009, but even so the looks of the car have steadily evolved over decades. A reinvention, as Ferrari or Red Bull would look to produce from the concept cars, should get people talking even if things don't come to fruition.