ST. PETERSBURG – Two quick partner notes to hit going into the Verizon IndyCar Series' season-opening weekend at the Firestone Grand Prix of St. Petersburg.
—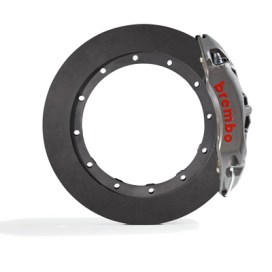 First up is confirmation Brembo will return to IndyCar as the exclusive brake provider, in the company's 40-year anniversary in motorsports.
No changes or modifications have been made to the strong, yet lightweight carbon brakes from 2014 into 2015.
"We're looking forward to the 2015 Verizon IndyCar Series season and the enhanced speed and performance with the updated aero body kits on the race cars," said Daniel Sandberg, CEO, Brembo North America. "Based on feedback from the pre-season tests, the drivers appear to be taking full advantage of our brakes by braking deeper with the extra downforce. We are eager to see how the brakes perform during this weekend's race."
More information is available at a new dedicated microsite, www.indycar.brembo.com.
—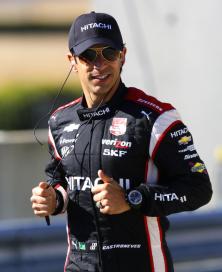 Hitachi has also announced a multiyear partnership with Team Penske and driver Helio Castroneves. Partner representatives joked at a press event Thursday that it took until 2015 to sign a multiyear extension because Detroit race two last year, in front of GM's corporate headquarters, marked the first race Castroneves actually won with Hitachi on the car.
Castroneves' No. 3 Chevrolet will don the Hitachi colors at St. Petersburg this weekend, then at New Orleans, the Grand Prix of Indianapolis, Detroit, Milwaukee, Iowa, Mid-Ohio and Sonoma race weekends.
"Hitachi's automotive business is very proud to be a consistent supporter of IndyCar Racing, which continues to grow in popularity in North America," said Rob Sharpe, Vice President – Sales Division, Hitachi Automotive Systems Ltd. "Our Penske partnership is a clear demonstration of 'teamwork and technology,' where Hitachi can leverage its racing applications and automotive expertise in one of the world's most competitive racing environments."