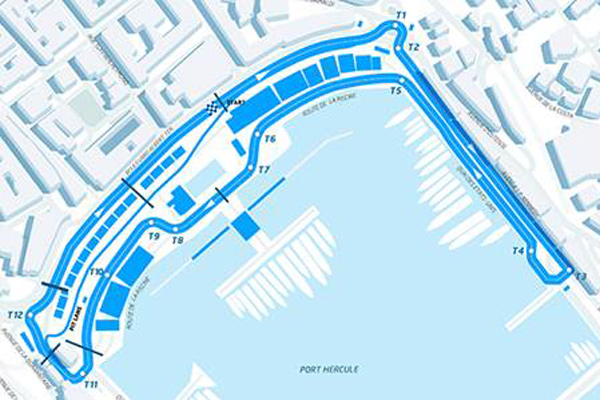 The track layout for the FIA Formula E Championship's Monaco ePrix, set for May 9, has been revealed this Saturday.
Like at Long Beach, the Formula E cars will use a truncated version of the Grand Prix circuit.
In Monaco's case, the revised layout uses the same start-finish line and pit complex but rather than continue up the hill to Casino Square the cars will take a sharp turn at Sainte Devote and re-join at the exit of the tunnel.
The modified track remains subject to FIA approval and track homologation.
Jarno Trulli, the series' only owner/driver and a past Monaco Grand Prix winner (2004), likes this version of the track.
"I think it's a reasonably good track and obviously the location is fantastic," he said in a series release. "It takes in half of the Formula 1 circuit, which is enough for the Formula E car and I'm sure it's going to be good for overtaking.
"You can see that going down into the first corner there is a hairpin, then we head rearwards down towards the tunnel, where there is another hard braking with a possible overtaking point. From there you head back towards Tabac and the Swimming Pool corners, which in Formula 1 were very exciting and challenging.
"In Formula E cars they will be slightly easier, but nevertheless still a challenge, especially the exit of the Swimming Pool, which is going to be pretty slippery."