Helio Castroneves hopes to enjoy the appetizer this weekend and then sink his teeth into the main course two weeks later.
The appetizer for the veteran racer will be to make his 300th career start in the IndyCar Series in this Saturday's second-annual Angie's List Grand Prix of Indianapolis.
"What a special moment for me to wake up every day and to do 300 times something that I love," Castroneves said in a media teleconference. "And for me, it's fantastic. It's a blessing. … I'm one of those persons that is very fortunate to be able to keep doing with the same enthusiasm that I had in the past when it was the first time.
"So the 300th, it probably feels like just my first time. And I'm very excited about that. And hopefully the result will be a celebration so that we can make part of history as well."
Ironically, the Brazilian native turns 40 years old the following day, Sunday, May 10. He has 29 career wins between the CART and IndyCar series, 83 combined podium finishes and 44 combined poles.
"It's just like wine, you know, getting better with age," he said with a laugh. "I'm excited. We're not going to be on the track, we're going to be off the track. But hopefully I'll get my present on Saturday, on the 9th."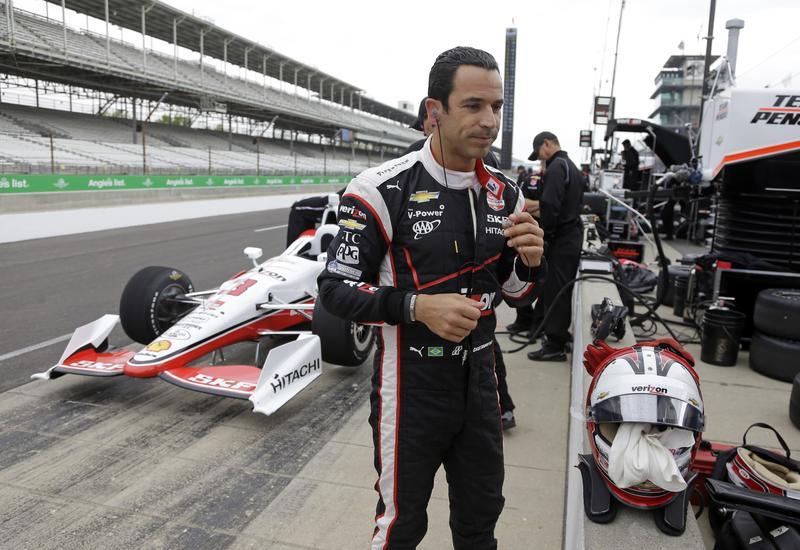 After he makes his 300th start and celebrates his birthday, Castroneves will then begin the main course: his pursuit of a fourth career Indianapolis 500 championship on May 24.
If he wins that race, Castroneves — who has won the 500 in 2001, 2002 and 2009 — will join Rick Mears, AJ Foyt and Al Unser as the only four-time winners of the Greatest Spectacle in Racing.
"It's a matter of putting everything together," Castroneves said. "Every time you come over here, it's not about thinking the number of how many you won. It's the matter of executing. Last year was super close — too close, and obviously we did everything during the month of May to put ourselves in that position.
"But I don't think that, oh, that's it, I've got to win four. You know, I've got to win, and no matter if it's the Indy Grand Prix or the Indianapolis 500 or the championship, I want to go out there and give my best.
"Obviously it's the Indianapolis 500, and if you give yourself a small moment to think about a fourth, what a great, incredible moment would it be being part of history. I do believe, and the fans are witness of that, so many people come to me and say, 'Man, I want to see you win four, you know.'
"And that's the beauty of it, when you have these type of people that are young, now it's even teenager or older, 'I saw your first win and I want to see you win four.' So those things motivate me to go out there and give extra. (Indianapolis Motor Speedway) is automatic, it brings the best out of me. So I'm super excited to have this aero kit because it's kind of reset everyone, and hopefully with that and the extra motivation, we're going to make it happen."
To hear Castroneves, especially with him turning 40 in a few days, if he doesn't get his fourth Indy 500 win this year, he's going to keep coming back year after year until he does.
It's not a matter of if he'll win No. 4, but when he'll do it. To him, it's almost inevitable.
"If I don't win a fourth? Well, then we come back next year," he said. "We never think it's not going to happen. I always dream big, and I do believe big dreams come true."
And Castroneves is giving himself at least 14 more years to become a member of that exclusive four-500 victory club – or maybe start a new club with a fifth or more win in the late May classic.
"It's not about age for me," he said. "Age is just a number. If you're thinking about the past, drivers and special legends, they used to race until what, 54? Mario (Andretti), what was his last race?
"I still have 14 more years. That's my point, as long as you're competitive, as long as you're giving your heart effort, the results shouldn't change."
Follow @JerryBonkowski