Hat tip to my colleagues Steve Wittich and Leo Parente for pointing this out, but Tuesday marked an important day in IndyCar aero kit development on the sidepods.
Via IMS Photography, LLC photographer Jim Haines, note the top picture of Helio Castroneves' No. 3 Verizon/Shell Team Penske Chevrolet, with a different front wheel pod in front of the rear wheels.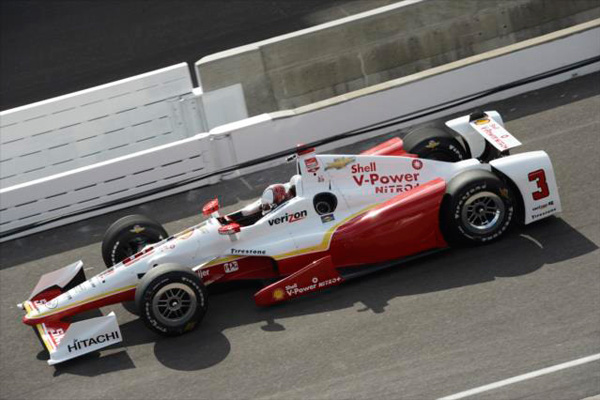 Now note the car earlier in the week, before this new part was put on the car.
You can also note the signage has changed, from Verizon on the engine cover to Shell/Pennzoil signage as of Tuesday.
The sponsor change is one thing but the aero kit change is another – and whether any further Chevrolets will have that type aero package when they roll out today will be fascinating to watch.