It's good to see when people or entities correct their mistake, even if at first, it proves to be a big mistake and a potential PR nightmare.
Today's example of "reversing course and doing the right thing" comes from the Indianapolis Motor Speedway, which initially said it would not honor tickets for Sunday following today's washout of qualifying.
Here was the original rationale, via @IndyStarSports, for not honoring tickets:
Here was IMS tweeting that it wouldn't honor tickets:
And here is a sampling of angry fans on Twitter: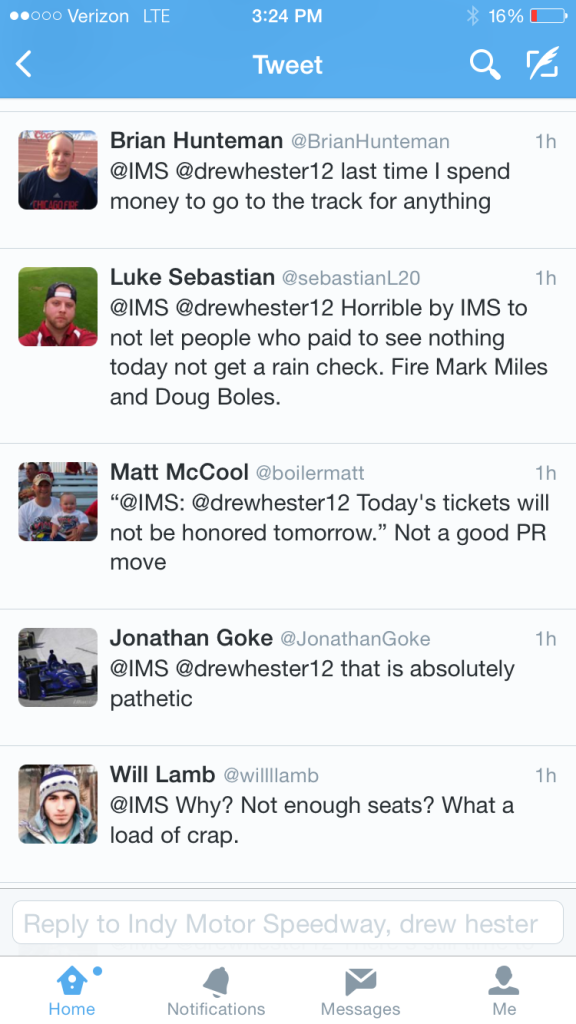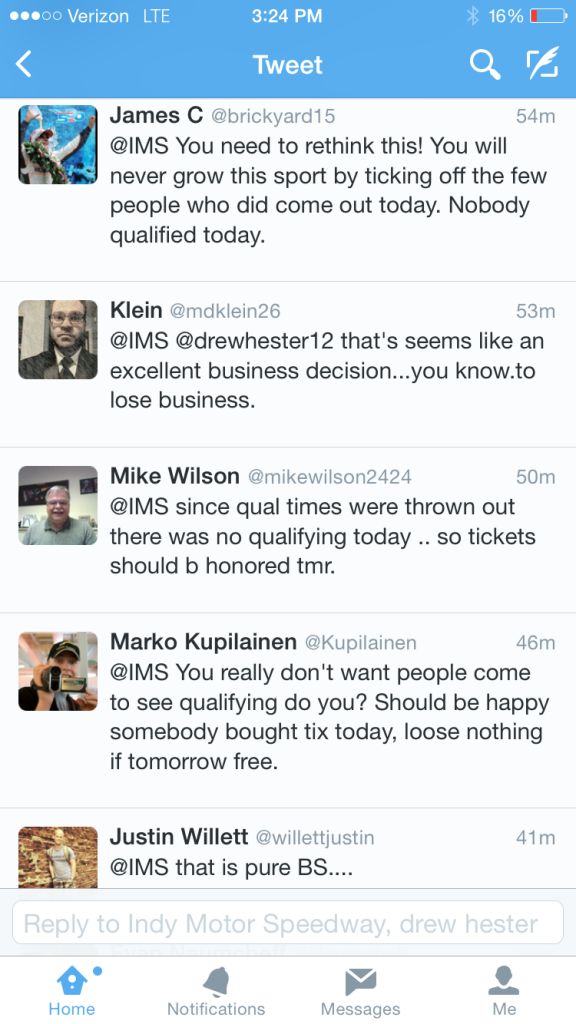 Luckily IMS has since come to its senses, in a release it posted to its website.
"Since qualifying will start fresh tomorrow we will honor Saturday, May 16th's General Admission tickets on Sunday May 17th for qualifying for the 99th Running of the Indianapolis 500.
"Please bring today's ticket stub with you tomorrow as they will be honored at the gates."
This is the right choice for fans – especially the right choice for the several thousand diehard fans remaining who bought tickets for qualifying on a day when rain is in the forecast. You can't afford to honk these people off.
Additionally, this saves face – a little bit anyway – after basically putting in the racing equivalent of "hey, this was an awesome batting practice and first inning, but the rain hit, so pay full price for two games tomorrow!"
Qualifying will resume in full on Sunday.