Arguably one of the busiest drivers since the end of the last Red Bull Global Rallycross season is Nelson Piquet Jr., who's carved out quite a career for himself.
Piquet Jr., a former Renault Formula 1 driver and NASCAR Xfinity and Camping World Truck Series veteran who won several races in NASCAR, has now blended roofs and open-wheel once again.
The Brazilian is in the midst of an intense FIA Formula E Championship title battle with Lucas di Grassi and e.dams Renault teammates Sebastien Buemi and Nicolas Prost, as that championship heads to its final four races of the season.
Meanwhile, he's also gearing up for his second season with the SH Rallycross team in Red Bull GRC. James "Sulli" Sullivan, with partner Dennis Reinbold, lead the team. Both Sullivan (KVSH Racing) and Reinbold (Dreyer & Reinbold – Kingdom Racing) also maintain an active presence as team onwers in the Verizon IndyCar Series.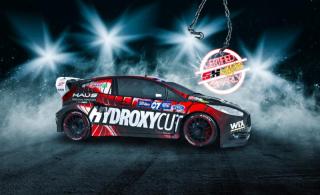 But for Piquet, the focus is on securing this year's championship in the No. 07 Ford Fiesta for SH Rallycross. Partners on board include Hydroxycut and WIX Filters.
Piquet looks to improve upon his first year, when he scored four podiums and finished fourth in the points. He should get his first feature race win sooner rather than later.
"Last year was our rookie year. Everything was new for us," Piquet told MotorSportsTalk during the Red Bull GRC media day in Long Beach. "For the team and for myself, there have been a lot of new things and new experiences.
"It was just the normal path of a rookie team and rookie driver. There were a few mistakes. We still had a lot of good results and accomplishments. We're not gonna do too much different. We will be more prepared, with more knowledge and more mileage of our cars in this series."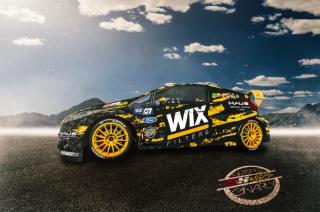 Piquet said he's adapted well to the mix of gravel and pavement race in Red Bull GRC, although he continues to develop.
"I'm still learning. There are some parts I'm still struggling," he said. "It's a learning curve and there's more I'm trying to do."
SH is part of a deeper Red Bull GRC field that also includes additional IndyCar teams such as Chip Ganassi Racing, Volkswagen Andretti Rallycross and Bryan Herta Rallysport.
"For sure it's going to be a much tougher year," Piquet said. "There are better teams, drivers, cars, and they'll up the level by quite a lot this year."
But figure Piquet will be among the contenders.