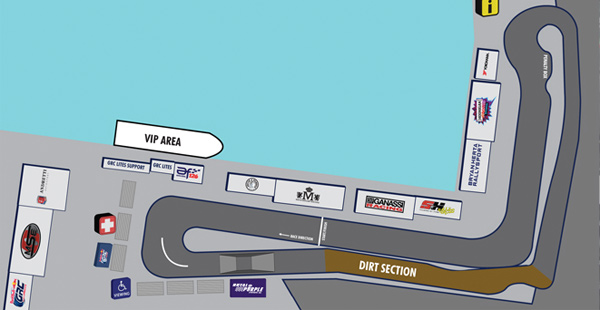 The Red Bull Global Rallycross season kicks of this weekend (LIVE, 3 p.m. ET, NBC), with a new street course in downtown Fort Lauderdale, Fla.
It will mark the first near full street course event, with one dirt section (75-25 percent split, per the series), since the 2012 X Games in downtown Los Angeles.
This circuit is a 0.420-mile course, six-turn course. Turns 1 and 2 are a double apex, wide left-hander, with the "Joker" portion of the lap included at that corner. The jump follows before a run into Turns 3 and 4. Turn 5 is a left-handed hairpin and the right-handed Turn 6 leads drivers back onto the front straight.
Further event details, including an entry list and additional features, will follow in the coming days to MotorSportsTalk.