The new Grand Prix of Boston may still be the 2016 season finale for the Verizon IndyCar Series, but it isn't at this point. At one stage, the race's website had suggested it would be, but the copy has been changed.
A fan – Sean Kennedy (@_6thgear_) – caught this nugget on the track website and linked this post to Twitter:
Here is the screenshot of what that showed: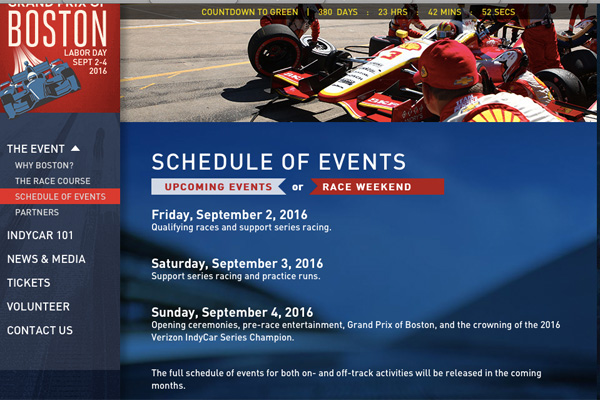 An update to the track's website, however, has now showed the "crowning of the 2016 Verizon IndyCar Series champion" verbiage removed.
Here's the updated version: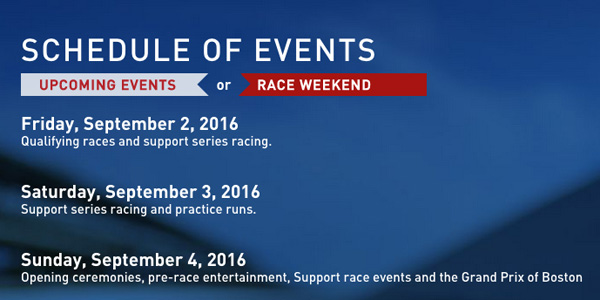 A series spokesperson told MotorSportsTalk in an email regarding the earlier version on the site, "I think they're jumping the gun here, as confirmation of Boston as the finale (while possible) would be news to me."
At time of announcing the Boston race in May, a contract of which goes through 2020, Hulman & Co. CEO Mark Miles made no determination whether the race would be the finale or just on Labor Day. A local report the day before though had said Boston would be the finale.
"We haven't confirmed that yet. It's Labor Day. We won't announce whether that, in fact, is the finale of the championship until we announce the full season," Miles told reporters at the Indianapolis Motor Speedway.
Miles did extoll the Labor Day date during the announcement.
"On so many levels this is really key to us. We're delighted to have an anchor for the Labor Day weekend for the series and looking forward to getting there.
"They think that the Labor Day weekend for Boston is spot on, a great opportunity for them to bring more people into the city and to create a special holiday weekend."
However, with Fontana's Auto Club Speedway off the calendar for 2016 despite several dates from INDYCAR reportedly offered to the track for beyond that Labor Day date, Boston's odds of becoming the season finale have in fact, increased.