This past weekend's TUDOR United SportsCar Championship race, the Lone Star Le Mans at Circuit of The Americas, marked the first race for the series since Justin Wilson's fatal accident at Pocono Raceway.
Wilson never played a huge role in sports cars throughout his career in North America, but was inextricably linked with Michael Shank and Michael Shank Racing in the sports car races he did run.
Most notable among 17 career North American sports car starts (12 in GRAND-AM, 2 in American Le Mans Series and 3 in the TUDOR Championship) were his 14 starts with Shank, which included the overall win in the 2012 Rolex 24 at Daytona with longtime friend and teammate AJ Allmendinger, and Shank's regular full-season co-drivers Ozz Negri and John Pew.
IMSA paid tribute at COTA this past weekend with Negri taking a slow lap in front of the field before the green flag was waved to the Lone Star Le Mans, and all IMSA crew members going out to the pit lane to salute their fallen friend. The above video played during the lap.
Shank's No. 60 Ligier JS P2 Honda was adorned in a Wilson tribute livery, and the entire team gathered for a photo in Wilson tribute shirts from Manifest Creative, as designed by former open-wheel driver Aaron Justus.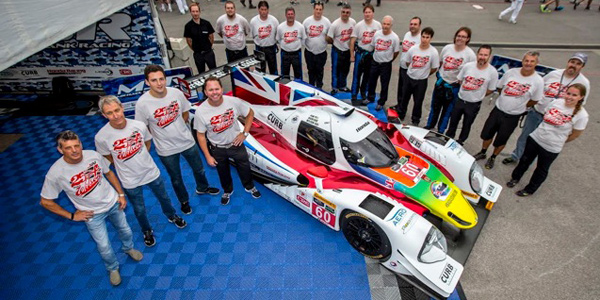 Negri and Pew finished fourth in Saturday's race, with Negri just shy of a podium finish.