When asked during his NASCAR retirement announcement Wednesday whether he could be expected to make another run at the Indianapolis 500, Tony Stewart gave a definitive answer.
"No."
The three-time Sprint Cup champion will retire from the series following the 2016 season, but while saying he's not retiring from racing, he closed the door on making his first appearance in the Indy 500 since 2001.
Stewart, 44, made five appearances in the "Greatest Spectacle in Racing" from 1996 to 2001, racing for John Menard. Tri-Star Motorsports and Chip Ganassi. He earned the pole in the 1996 race before finishing 24th with engine problems.
In those five starts, the native of Columbus, Ind., and 1997 Indy Racing League Champion led 122 laps and earned his best finish, fifth, in 1997.
In 1999 and 2001, Stewart attempted the "Double" of racing in "500" and NASCAR's Coca-Cola 600 at Charlotte Motor Speedway.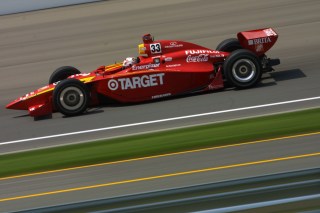 In the press conference at Stewart-Haas Racing headquarters, Stewart was asked if he regrets not taking an offer from Roger Penske in 2012 to drive one of his cars in the Indy 500. The answer also revealed other career opportunities Stewart turned down.
"There's days I wonder if I should have taken Penske's offer to run the 500, there's days I wonder if I should have back in '96 at the end of the year taken Rick Hendrick's offer to drive the 25 car (in the Sprint Cup)," Stewart said. "There's days that I wonder if I should have taken Barry Green's offer to drive for Team Kool Green in the CART series. I think it's all worked out pretty good since then, so I think we've made the right decisions. We've always trusted our gut instinct, and I don't think it's led us wrong yet."
In 26 starts in the Indy Racing League, Stewart grabbed three wins, seven podiums and eight poles.
Stewart made the jump to NASCAR full-time in 1999, where he has 48 wins in the Sprint Cup series.
Stewart is the only driver to win a championship in the NASCAR's top series and in a top open-wheel series.
"So far, but records are made to be broken, and somebody else can come along and do the same thing," Stewart said. "It's always a possibility. It's neat to be the first guy to do it, but I wouldn't venture to say I'll be the last."