AUSTIN, Texas – We didn't learn much today at the fourth United States Grand Prix at Circuit of The Americas, but we did get official world feed confirmation of Matt LeBlanc's presence.
So basically, something we confirmed via yesterday's Paddock Notebook is now official, to the world, during the non-session that's basically been what was scheduled to be qualifying.
LeBlanc, the veteran actor known for playing Joey Tribbiani on Friends and most recently a fictional version of himself on Episodes, has been a regular since the Austin race first made its appearance in 2012.
Here's LeBlanc's presence today:
And here's photos from the last three years, 2012, 2013 and 2014: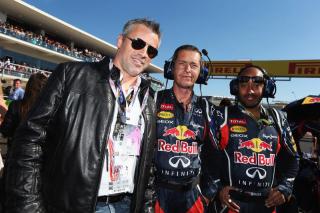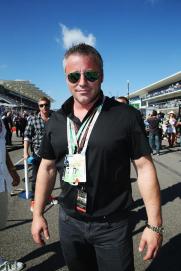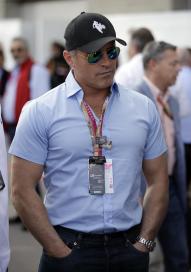 Good to know that even with torrential rain and limited on-track running, some USGP at Austin traditions never change.