When you're 17 years old, getting your driver's license is typically the end all and be all of your young life.
Not so for Canadian driver Lance Stroll. Instead of asking mom or dad to borrow the family car, he'll be driving a multi-million dollar sports car in the upcoming Rolex 24 at Daytona International Speedway.
Of course, it helps that Stroll is a Formula Three winner as he makes his sports car debut and endurance racing debut driving a Ford EcoBoost Prototype for Ford Chip Ganassi Racing in the Rolex 24 at Daytona on Jan. 30-31.
Stroll will team with New Zealander Brendon Hartley, Australian Alex Wurz and Great Britain's Andy Priaulx.
"When an opportunity comes along to compete in one of the world's greatest and definitely North America's most famous sports car race, with one of America's most successful teams in Ford Chip Ganassi Racing, and racing at the legendary Daytona International Speedway, it was too great an offer to turn down," Stroll said in a media release.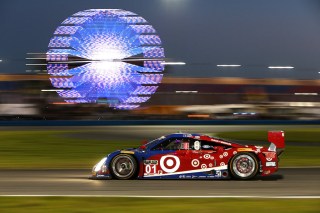 Stroll gets a head start on the action with the three-day (Jan. 8-10) "Roar Before the 24" test to allow himself to get acquainted with the 3.56-mile DIS road course.
Ford Chip Ganassi Racing is seeking its seventh win in the annual 24-hour race, having taken the checkered flag in 2006 through 2008, 2011, 2013 and is the reigning champ from 2015.
Stroll began racing go-karts in 2008 and won the 2014 Italian Formula 4 Championship and 2015 Toyota Racing Series in New Zealand. He won a race and registered 17 top-six finishes in FIA Formula 3 European Championship Series. He will return to the Euro F3 Series for his third straight season with the Italian Prema Powerteam in 2016.
Follow @JerryBonkowski