It's May 28, 1995.
With Team Penske having failed to qualify for the 79th Indianapolis 500, a stunning year-on-year reversal from its outright dominance with a specially designed one-off pushrod Mercedes-Illmor engine built in secret, the last time CART raced at the Indianapolis Motor Speedway was a wide-open affair.
The final 50 laps for the win boiled down to four drivers: two who'd never won a single CART race, one veteran in a new package and one sophomore high on upside who'd finished second the year before at IMS, before winning his first race later in 1994.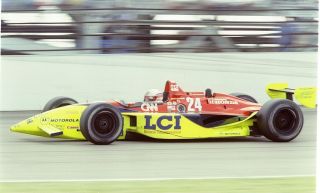 The first, Jimmy Vasser, crashed in Turn 3 mere moments after Scott Pruett made what Vasser thought was a risky – perhaps too bold – move to the inside for the lead.
Pruett, Firestone's primary development driver, crashed not even 15 laps later exiting Turn 2 in his Patrick Racing entry. He tried to save it, but then went into the inside wall.
The lead battle was left to then-leader Scott Goodyear, in the Steve Horne-led Tasman Motorsports team with an unproven, but fast, Reynard-Honda-Firestone package up against Jacques Villeneuve, driving for Forsythe/Green Racing in the more tried-and-true Reynard-Ford on Goodyears.
A Goodyear won – but not the driver with that surname. After Goodyear the driver passed the pace car prior to the final restart after Pruett's accident, it left Villeneuve to take the win as Goodyear incurred a penalty.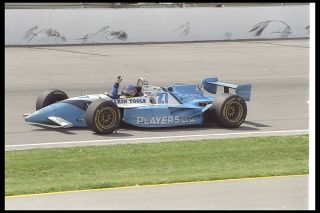 Yet the day truly marked the beginning of the Reynard-Honda-Firestone era, and an early foreshadowing of what was to come from Target Chip Ganassi Racing the following year.
When the lesser heralded Andre Ribeiro delivered a dominant performance to win his first race in the Reynard-Honda-Firestone combo for Tasman on the 1-mile oval at Loudon, New Hampshire later that year, it was obvious times were a'changing.
And in 1996, we witnessed the arrival of Target Chip Ganassi Racing as one of North American open-wheel's most dominant forces – a 20-year run that continues to this day.
NEW PACKAGE, NEW LOOK, NEW DRIVER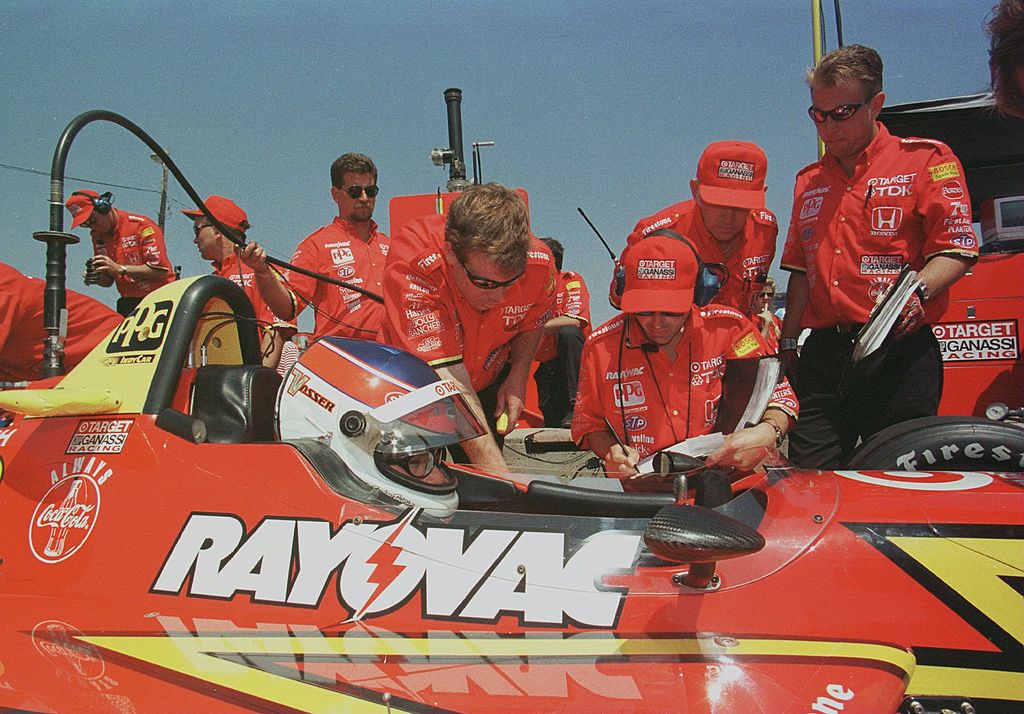 Vasser and Target were the two primary holdovers from 1995 as the 1996 PPG IndyCar World Series season began. Within the team, there were still a wealth of quality people like Mike Hull, Tom Anderson, Julian Robertson and Geoff Carter peppered within the staff and organization, led by Ganassi.
Then a charismatic Italian arrived on the scene, in the form of Alessandro Zanardi. He'd not been able to fully realize his potential in Formula 1 and won a shootout for the second seat to replace Bryan Herta. That alone set up a story for the rest of Zanardi's time in CART.
He became Alex Zanardi on these shores, paired up with the legendary Morris "Mo" Nunn, and became the yin to Vasser's yang.
The Target lightning bolt you'll see on Scott Dixon's No. 9 Target Chip Ganassi Racing Chevrolet this year made its debut the year before, but 1996 marked the first time the Ganassi cars were all red for Target without Scotch or STP co-primary-sponsorship.
These cars, too, were now Reynard-Honda-Firestones.
Vasser explained that his past history with the late Jim Hayhoe, who drove for through 1994, helped convince Ganassi a move to this package could pay dividends.
"We had an inkling, because that's what we did," Vasser told NBC Sports during the Test in the West at Phoenix International Raceway. "Then, it took off like it did.
"Jim Hayhoe – I'd moved from him to Ganassi in '95, he's not with us anymore as he passed away a few years ago – but he played a big part in that happening, in getting the Honda and Firestone package to Chip.
"When you saw Andre Ribeiro at New Hampshire in '95, you knew the tire was good and engine was coming around. It wasn't that big of a stretch.
"But then we found ourselves with the package, versus Newman/Haas and Penske, who were committed to Goodyear for years after that."
WIN ON DEBUT AT HOMESTEAD LAUNCHES GOOD START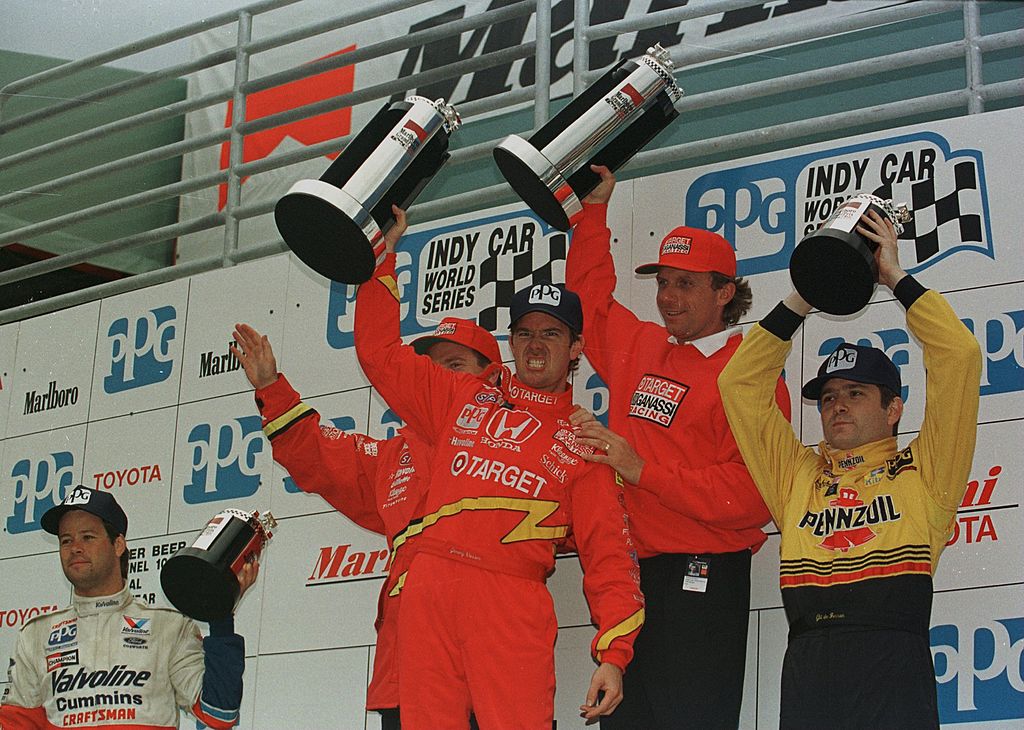 Vasser had won his first race at Portland International Raceway a year earlier, in 1995, after Al Unser Jr. had been disqualified. But CART officials reinstated Unser's victory later in the year, and so Vasser entered 1996 still winless and not exactly on too many people's radar against the more notable names of Unser, Andretti, Tracy and Fittipaldi.
Yet through a crushing performance at the new Homestead-Miami Speedway – then a mostly flat, 1.5-mile version of IMS – Vasser and Ganassi had their first win together.
It meant more to Vasser to have won it on the road, rather than inheriting a victory as he had the previous year.
"I'd rather win one that way than out of the technical inspection!" Vasser said. "It was a win, I'd won a race, I had it… and then in the Penske way, he'd be able to overturn things in wintertime.
"So to come out first race and win was very cool. Joe Montana (team partner) was there, standing on the stand with us. He'd just retired. It was a big deal for us."
Further wins at Surfers Paradise, Australia and Long Beach proved Vasser's inaugural win wasn't a fluke, even if at Long Beach he got a bit lucky when Gil de Ferran had late-race mechanical woes. Ironically, the only driver who'd won in the interim was Ribeiro, now in a Lola-Honda package for Tasman, at the Rio de Janeiro oval in his home country of Brazil.
U.S. 500 WIN ON A STRANGE DAY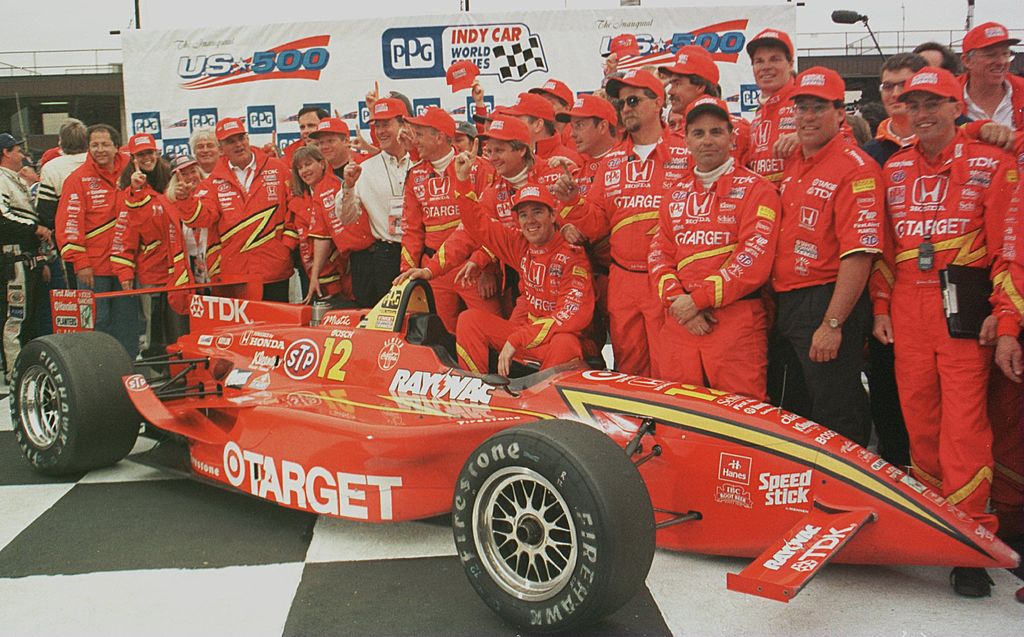 Few believed the reality of CART's known name and drivers would be racing at Michigan International Speedway on Memorial Day weekend, 1996, while a largely unheralded group of newcomers occupied a good number of the 33 starting positions to the south at Indy.
And fewer still believed it would be CART that had as inglorious a start as it did for the first U.S. 500, when a collision between Vasser, Herta and Adrian Fernandez triggered nearly a dozen-car pileup coming to the green flag.
"Thank God for me, the rules allowed us to bring out a backup car," Vasser admitted. "Then in the race, (Zanardi) blew up. We had to work on my car, as it was my backup. It wasn't ready to go. I went a lap down tinkering with it, and made it up."
Vasser won the race, capturing his first of three career 500-mile wins (Fontana 1998 and 2002).
THE RUN TO THE CHAMPIONSHIP
Vasser's rocket start – four wins in the first six races, with a seventh and eighth – put him into a strong if not unassailable position for the title.
The final 10 races didn't bare nearly as much fruit, with only a single podium at Mid-Ohio in those races.
Yet his consistency – Vasser scored points in every race but one – ensured he had enough to secure his first career title, and hold off the advances of Andretti, Zanardi, Unser and de Ferran.
Perhaps fittingly for the cool Californian, the Italian stole his thunder with the lightning bolt at the season finale at what is now Mazda Raceway Laguna Seca.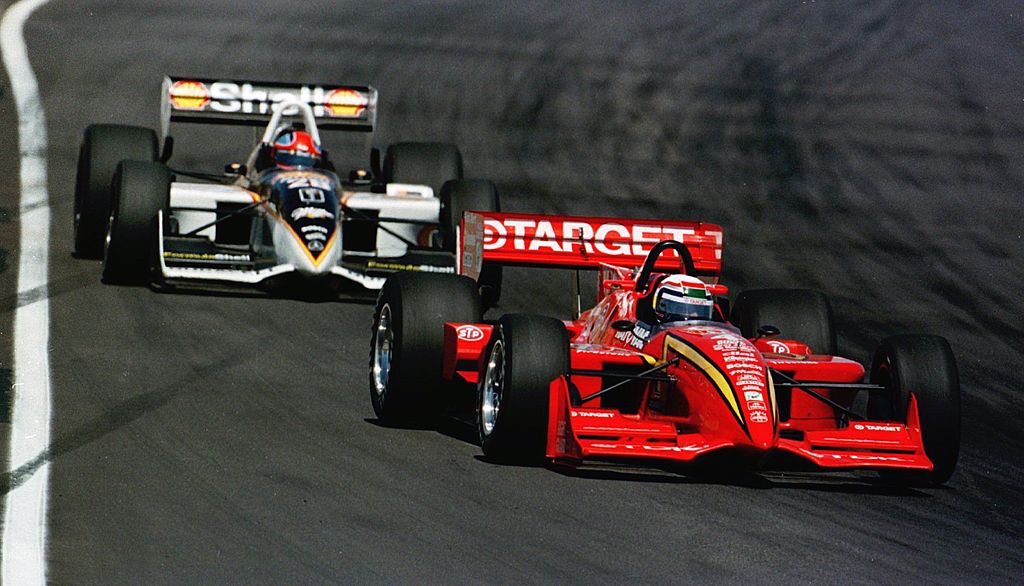 Vasser won the championship with fourth place, but the 1996 race in Monterey is of course remembered far more for Zanardi dropping "The Pass" on Herta at the Corkscrew.
The last eight races of the year, Zanardi won three times and started on the front row in all eight events, with five poles including the last four in a row. The Monterey win brought him into a tie for second in points with Andretti.
"Zanardi stole a lot of thunder. There was no stopping that!" Vasser said. "But I was cool with it.
"I'm pretty laid back. I don't know what's up with young guys these days. Kids these days are just craving the spotlight. There's a lot of super, hyper, narcissism going on in today's youth.
"Back in the day, I didn't give two s–ts to be in the limelight.
"The thing with Zanardi was more fun for us, and to have that experience together was incredible. He was more flamboyant."
WHAT VASSER'S TITLE LAUNCHED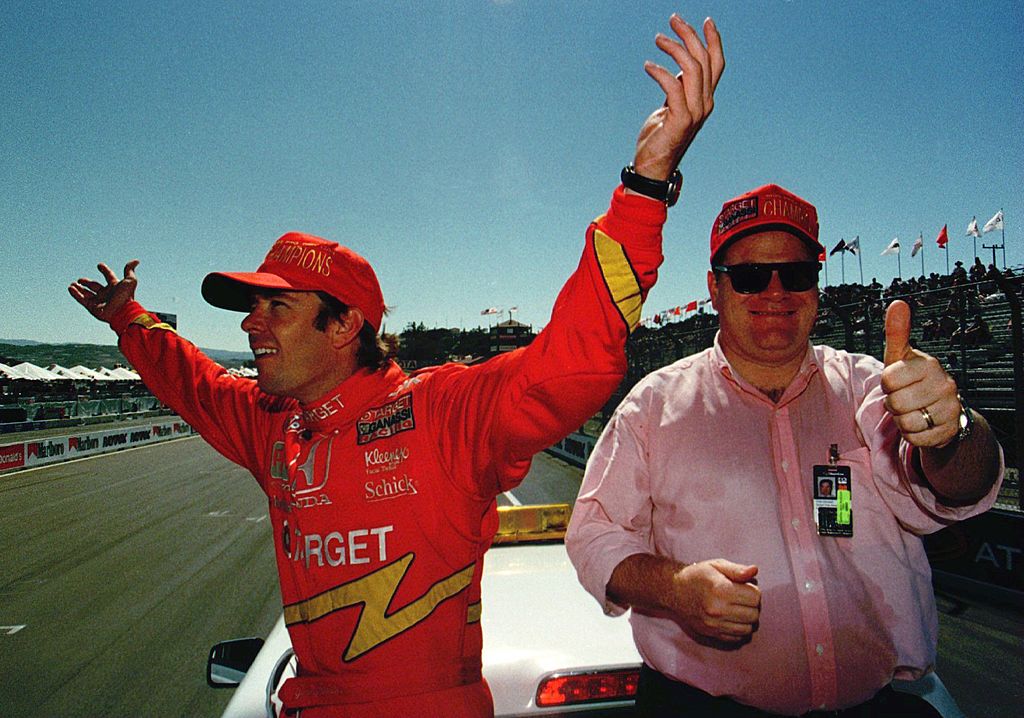 Few would have known it at the time, but Vasser's 1996 title launched Target Chip Ganassi Racing's incredible reign of success over the last 20 years.
Zanardi won the next two titles in 1997 and 1998, with Zanardi's replacement, the then-24-year-old rookie Juan Pablo Montoya taking the 1999 crown.
Dixon, in his first full season with Ganassi, won the 2003 IRL title after the team had fully switched to what is now the Verizon IndyCar Series. Then, Dixon's 2008 IndyCar title in the first merged season of the unified championship kicked off Ganassi's second straight championship four-peat, with Dario Franchitti winning the next three from 2009 to 2011.
Two more Dixon titles in 2013 and 2015 mean Ganassi has won 11 titles in 20 years.
No other team has won more than five in the same time frame, when Newman/Haas Racing reeled off five in a six-year run from 2002 through 2007 with Cristiano da Matta (2002) and Sebastien Bourdais (2004 to 2007).
Team Penske, while still the gold standard in terms of wins and championships that Ganassi has always shot for, has only won four titles by comparison since 1996 (2000, 2001 with de Ferran, 2006 with Sam Hornish Jr. and 2014 with Will Power).
"I knew it would be something, but not like it has!" says Vasser, who is now trying to beat Ganassi on a regular basis with Bourdais as his driver as team co-owner of KVSH Racing.
"Chip had won a few races with Michael (Andretti) before, but it was the beginning of something that's still going on to this day. It's really special."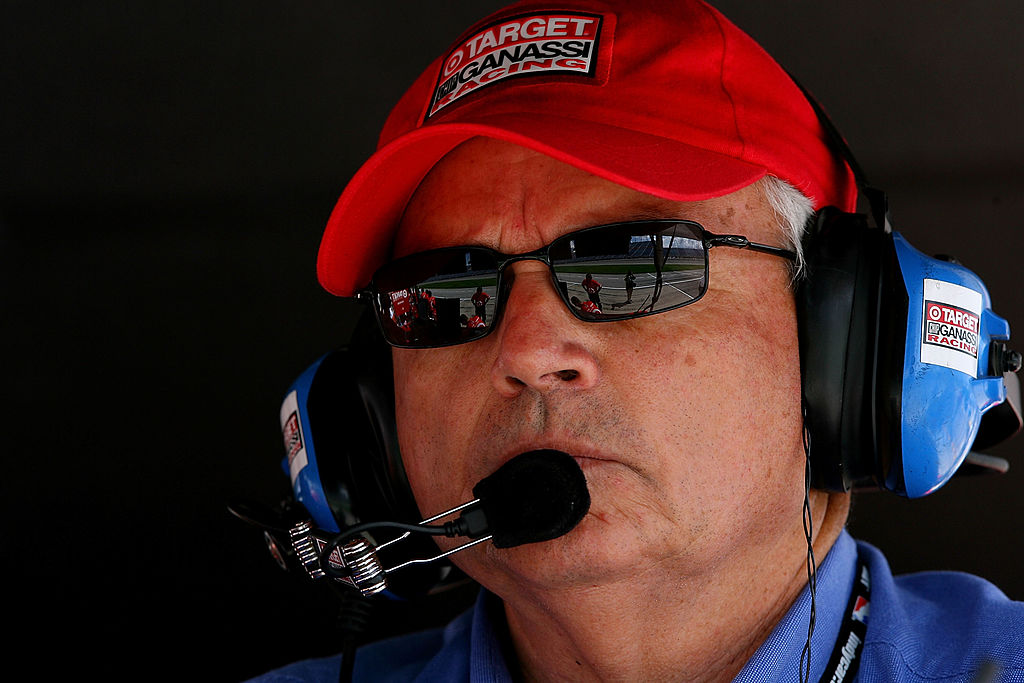 The architect of Ganassi's success is probably his self-described "brother from another mother," managing director Mike Hull.
Hull – a Ganassi lifer since the early 1990s – reflected on what that 1996 title meant for the team.
"When you have a group of people, that work prolifically to win together, you don't exhale," Hull told NBC Sports during the Chevrolet Champion's Event last December in Detroit.
"The breath doesn't come out until you win the first championship. You're trying to validate, validate, validate. But it's not until you win.
"It's not exclusive to IndyCar racing. All sports are like that. We've seen sports teams that won, but they didn't manage to get to the end. 'Boy, they had the right QB, right receiver, right coach, right owner… but they didn't get it done.'
"What's terrific about winning in 1996 is it proved internally to us that as a group, we were headed in the right direction. It almost made it easier to win another championship. If we kept working on fundamentals, we knew we could win again.
"We began to inhale and exhale, and I think it's been exciting to change our model continually, but we have this historical foundation to feed on itself."
Clearly, over 20 years, it's proven just that.