Last week showcased one of the more interesting and unusual motorsports events of the year: the Rallye Aïcha des Gazelles.
It's an all-women rally event that's been occurring for 26 years. It kicked off near Erfoud, Morocco and ran across the country from March 23 to 31, with the final finishing gala on April 2.
Teams of two, a driver and navigator, must pilot their vehicles to a series of hidden checkpoints using only maps and compasses, before meeting each night in a series of desert encampments. The challenge is strictly analog; GPS and other electronic aids are prohibited for the duration. The team that achieves the most direct route, chalking up the fewest miles over the course of nine competition days, is the winner.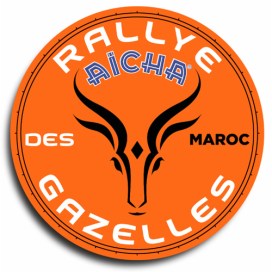 Eight U.S. teams entered into the rally among the 162 total teams. Some of the entrants with racing pedigrees included:
Chrissie Beavis, co-driver for Travis Pastrana/Subaru Rally Team USA in Rally America
Nicole Pitell-Vaughan, an off-road racer and fabricator in southern California (Beavis' teammate)
Emme Hall, an off-road racer and journalist for CNet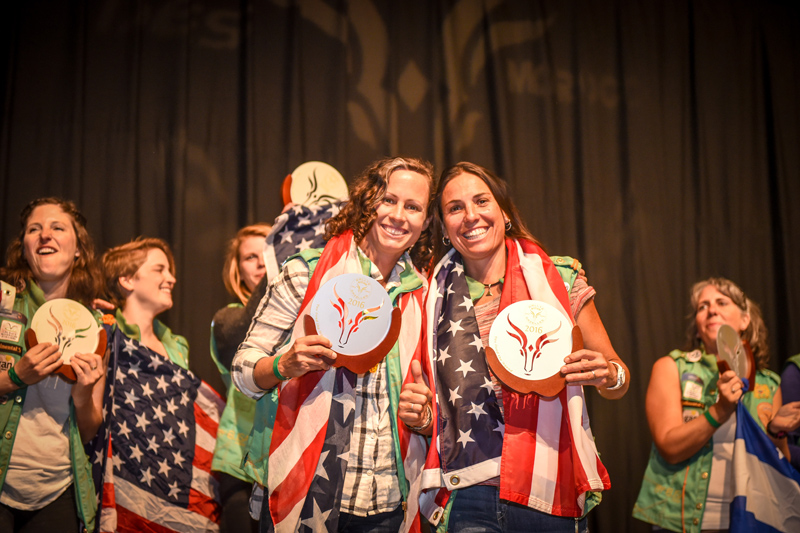 Beavis, of San Diego, and Pitell-Vaughan, of Corona, Calif. (pictured above; Photo: Nicole Dreon / Rallye Aïcha des Gazelles), were the highest finishing pairing among the eight teams entered, and ended second in the race in their No. 180 Toyota Tacoma.
They finished an estimated 1.1 miles behind their closest rivals, the Swiss duo of Regine Zbinden and Ela Steiner. It was an historic finish for an all-U.S. team in the contest.
The previous best finish for an American in the 4×4 division was in 2011 when U.S. driver Emily Miller partnered with French navigator Armelle Medard and scored a runner-up result. Beavis won the Crossover category in 2015 alongside driver Alyssa Roenigk.
"It was fun to shoot for the win," Beavis said. "I've been really proud to be here for three years and to have done well in it."
In her rookie year, Beavis, who is an X Games gold medalist for rally, competed alongside professional surfer Bethany Hamilton in 2013 and finished ninth.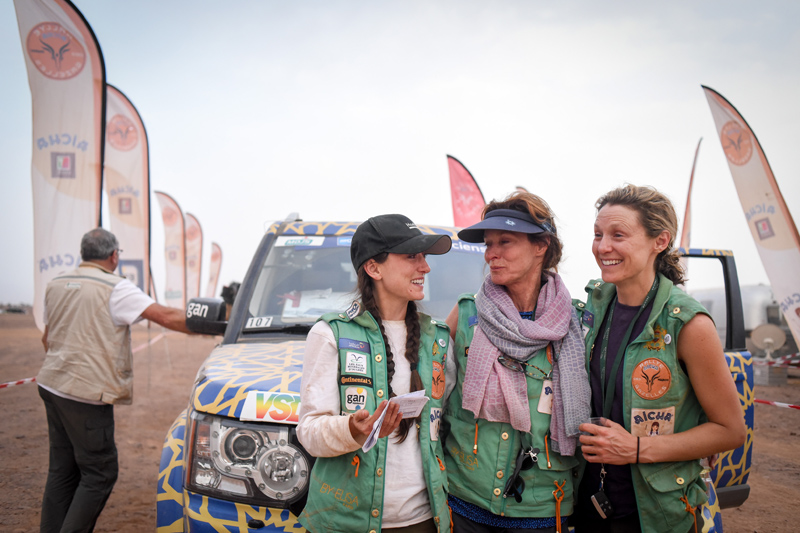 Susanah and Jo Hannah Hoehn, of Carlsbad, Calif., were third – and had an assist from their mother, Karen Hoehn (all three pictured above; Photo: Nicole Dreon / Rallye Aïcha des Gazelles).
The Hoehn sisters held a podium position throughout the rally but had a tense night on Thursday after the air suspension on their No. 107 Land Rover LR4 went out and mechanics at the overnight camp did not have the parts to repair it. But their mother, Karen Hoen, who had put a solid run on the event as a rookie alongside Maureen Gibbons in the No. 181 Land Rover LR4, gave up parts from her vehicle and abandoned their effort so that the sisters could continue their podium charge.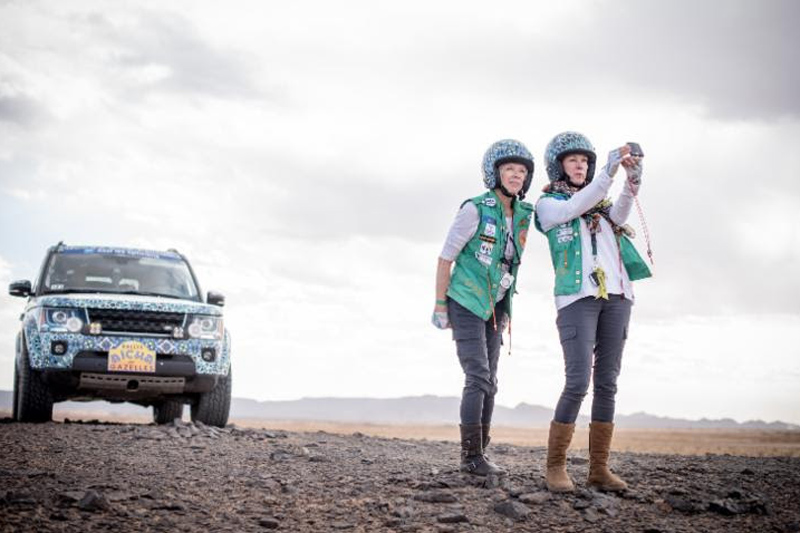 Karen Hoehn and Gibbons, both of Del Mar, Caif. (pictured above, Photo: Nicole Dreon / Rallye Aïcha des Gazelles), were also among the U.S. team entrants as both are first-time competitors. Hoehn said she'd do the rally as a way to celebrate her 60th birthday later this year.
"I want to give it my best efforts, but my goals are realistic to my level of experience. To find several, if not all, of the checkpoints and be able to return to the bivouac each night, regardless of our mileage, will be just fine with me," she said after the Prologue.
They finished 110th after taking penalties for missing the marathon final stage.
Other results of note:
Emme Hall, Oakland, Calif., and Sabrina Howells, from Los Angeles (fifth)
Susie Saxten and Ivy Cass, both from Encinitas, Calif. (ninth)
Teresa Stewart, from Kauai, Hawaii, and Sara Jehn, from Oahu, Hawaii, (20th) in 4×4, fifth of 96 teams in the novice category (main image picture).
Elaine Newkirk, from Rancho Santa Fe, California, and Keely Sellers, from Kihei, Hawaii (29th)
Catherine Chiadmi (St. Petersburg, Fla.) and Cecile Vinson (Vaucluse, France) finished the rally ranked 102nd in their Jeep Wrangler. A month after her event debut in 2013, Chiadmi was diagnosed with a brain tumor bigger than a baseball. She vowed during recovery that she would return to the contest. "This year's rally was a challenge to myself," she said. "I wanted to push myself to the limit and prove to myself that nothing is impossible. That all you have to do is believe."
Other photos of note (All photos: Nicole Dreon / Rallye Aïcha des Gazelles):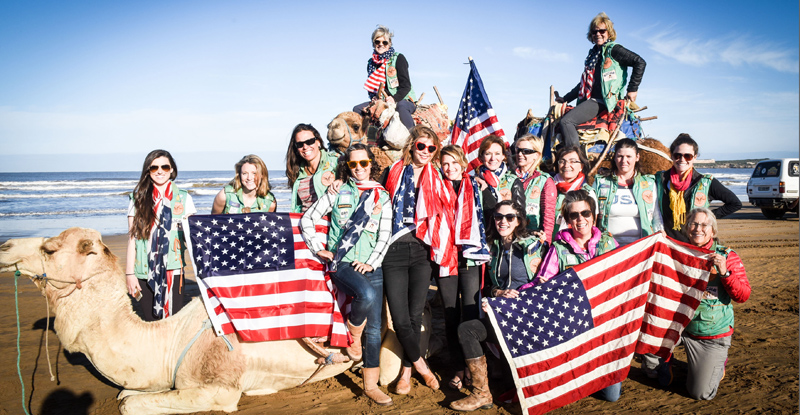 Eight American teams took the start line for the 2016 Rallye Aicha des Gazelles. Four of those teams finished in the top 10 of the 4 x 4 class — the best-ever American showing. On Friday, competitors left the harsh desert of the Sahara and arrived at the ocean in Essaouira, a port city and resort on Morocco's Atlantic coast. Here, the American teams pose on the beach with some local camels before the rally's annual parade. An estimated 1,200 people turned out to watch.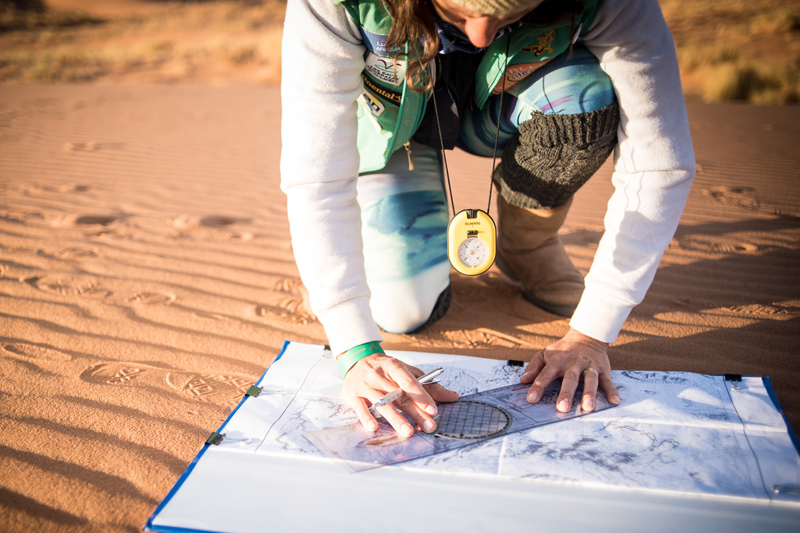 The object of the Rallye Aicha des Gazelles is to navigate an as-the-crow-flies route through a series of hidden checkpoints in the Sahara Desert of Morocco. Using only a compass, and maps printed in the 1950s, competitors must plot a straight-line course across 650 miles of hostile desert terrain, off-roading across sand dunes, mountains, rocky lakebeds, ruts and washes.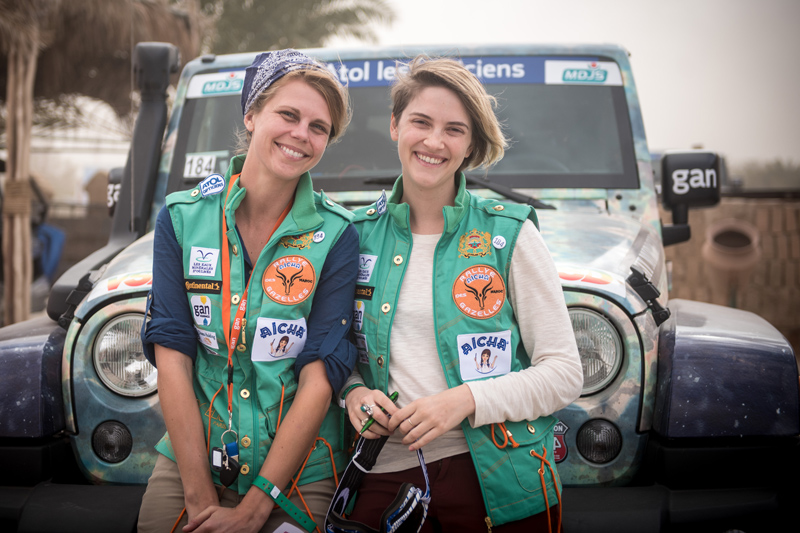 Team #184 were surprise contenders in 2016. Susie Saxten returned this year for her second run on the event, joined by longtime friend Ivy Cass — a rookie driver. "I was really nervous coming here and about breaking the car. I didn't want to let Susie down," said Ivy Cass. "When I left California, I was waiting to hear from medical schools. Being at the rally has helped me to take my mind off it. I think I also proved to myself that I can do something that I didn't think I could, and I can apply that to my medical school path."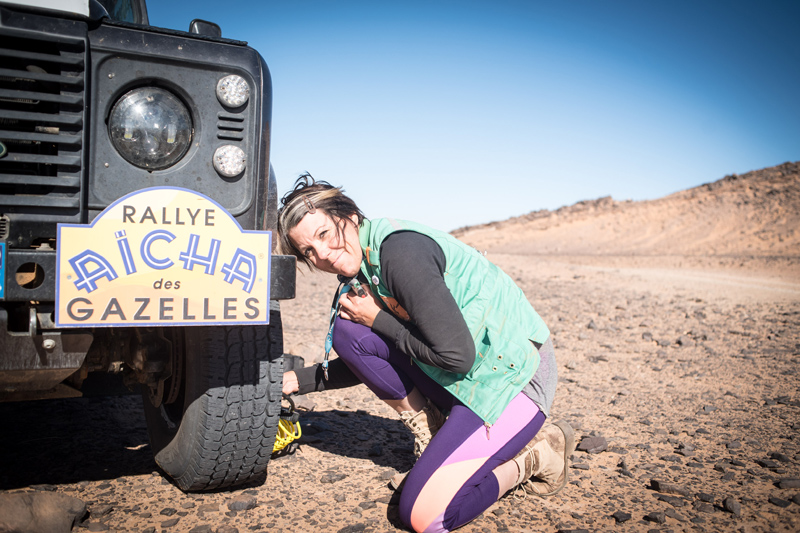 When we're driving, [my teammate] Sabrina and I like to joke about ourselves. I say there is 'Emme from the rally' who would kill it at the gym. And then there is 'real-life Emme' who does 30 minutes of cardio and eats cereal for dinner. If I were 'Emme from the rally' all the time, I would be so successful."
During the first marathon leg teams took on the Erg Chebbi dunes. The dunes are the only place where teams are allowed to work together, and they must frequently stop to dig themselves out of loose sand. Nicole Pitell-Vaughan and Chrissie Beavis, both motorsport competitors in the U.S.A., are no exception. Here they carry their MATRAX back to their car.