Quinn Cody was one of four moto riders in contention at this year's Sonora Rally after the first couple days of the event, and ended it on top following the fourth and final day of the rally in Sonora, Mexico.
On Day 3, Mark Samuels edged Steve Hengeveld, with Ivan Ramirez and Cody third and fourth. The overall standings following that day saw Hengeveld leading but by just 29 seconds over Cody (9:17:24 to 9:17;53), with Samuels in third and Ramirez in fourth.
Cody doubled up on Day 4 though, with the stage win also propelling him to the overall win. Ramirez was second.
Samuels finished only fifth and Hengeveld failed to finish the stage.
Cody took the overall win with a time of 12:36:24, 6 minutes clear of Ramirez in second.
But Ramirez was the top Dakar Challenge rider for motos in second overall, one spot ahead of Samuels in third. The Dakar Challenge winner earns an entry into the 2017 Dakar Rally.
Results are interesting and are linked here.
Photos are more interesting and are linked below, with captions:
DAY 3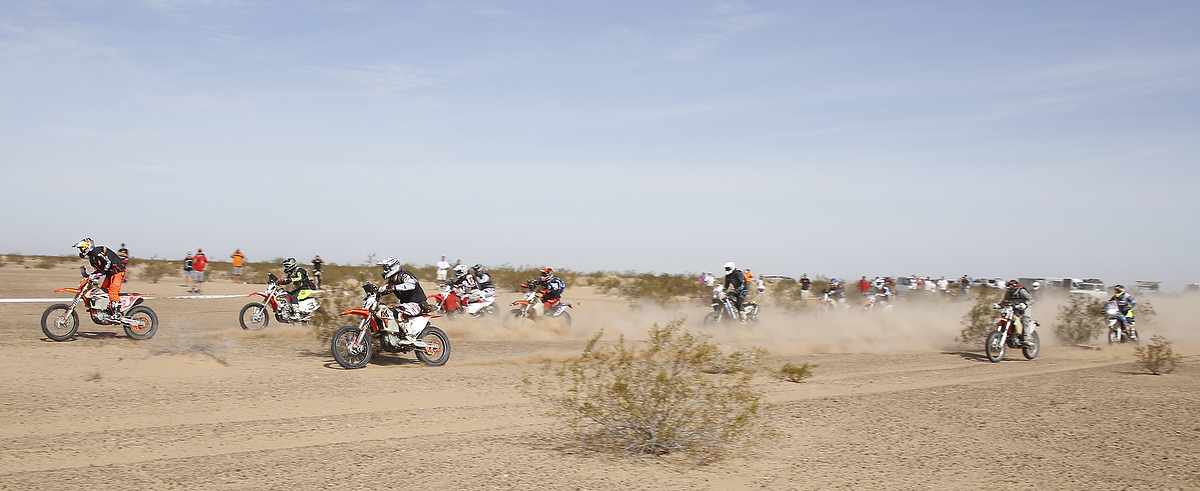 Land rush start of Day 3. Photo: John Rettie.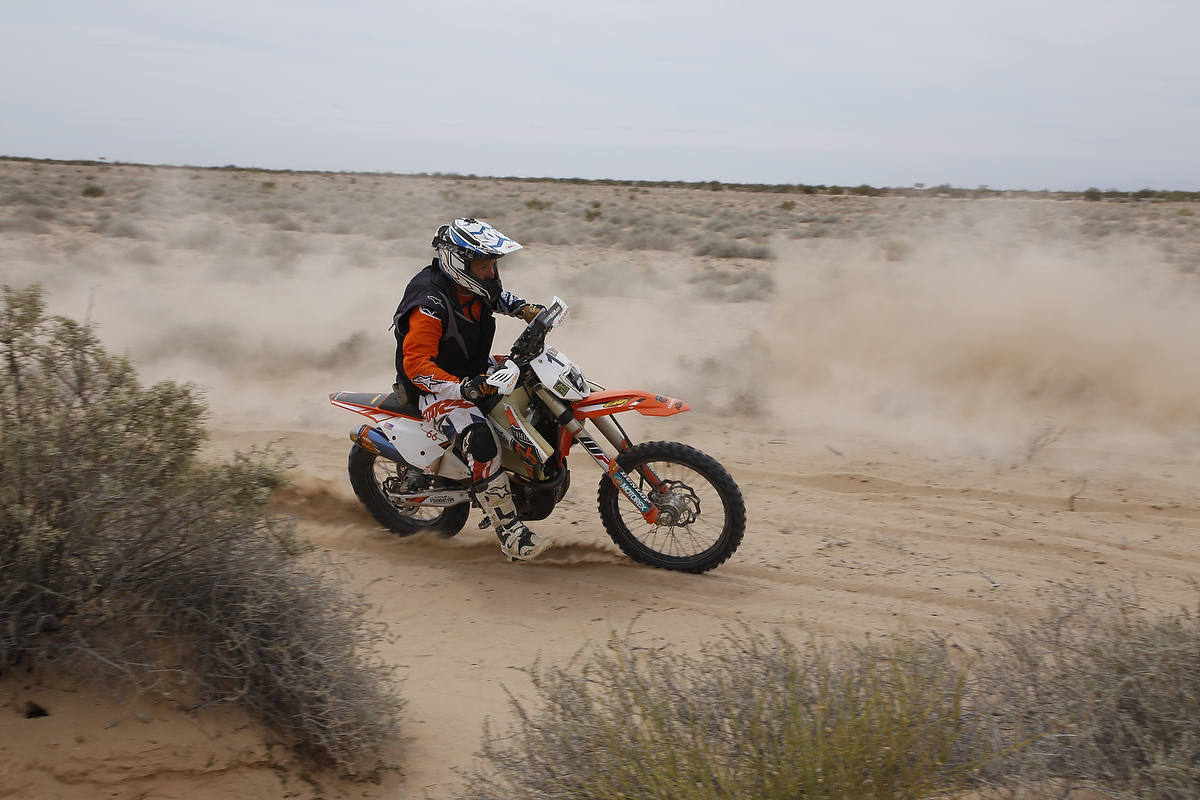 Quinn Cody rounds the turn to the finish of Day 3's first stage. Photo: John Rettie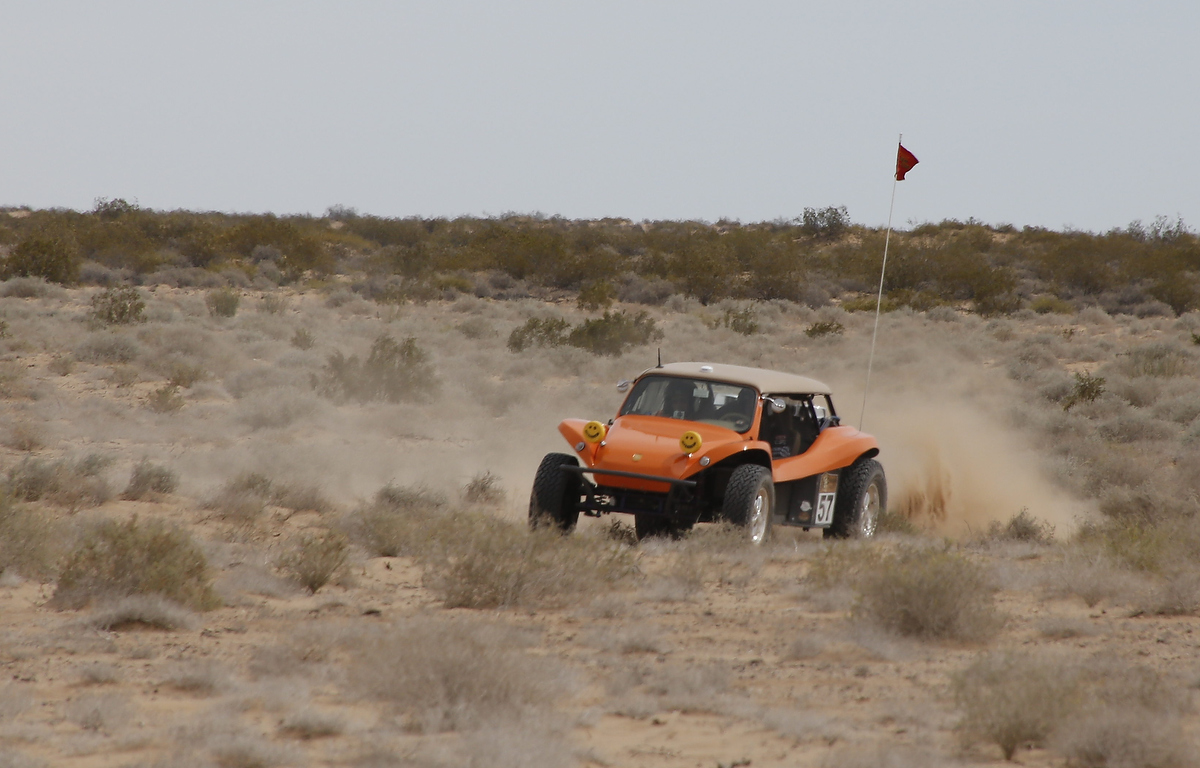 No. 57, Jon Steinhilber, racing a Meyers Manx through the desert. . Photo: John Rettie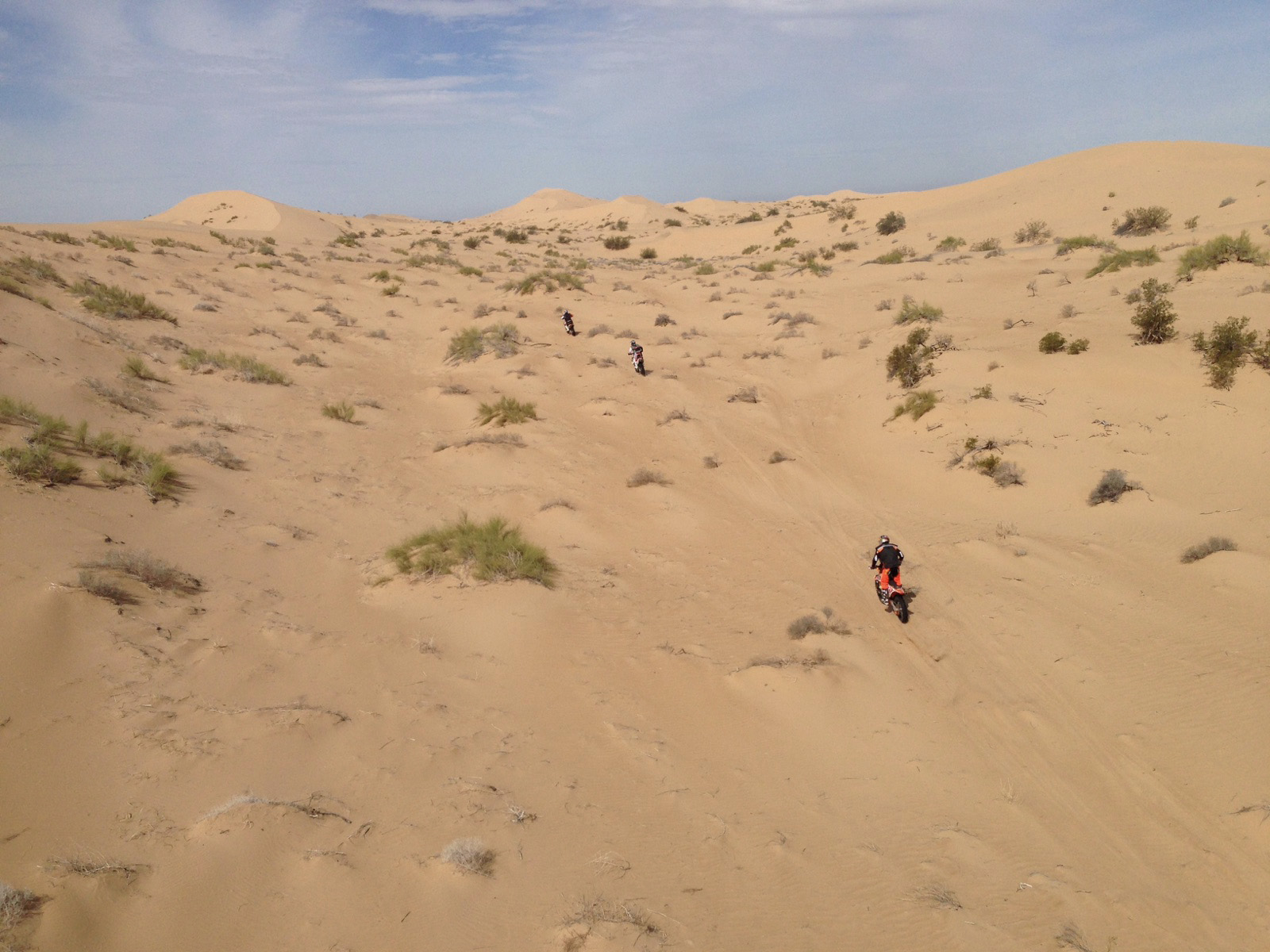 Big dunes day.  Photo: Jimmy Lee Cook @airlandseafilms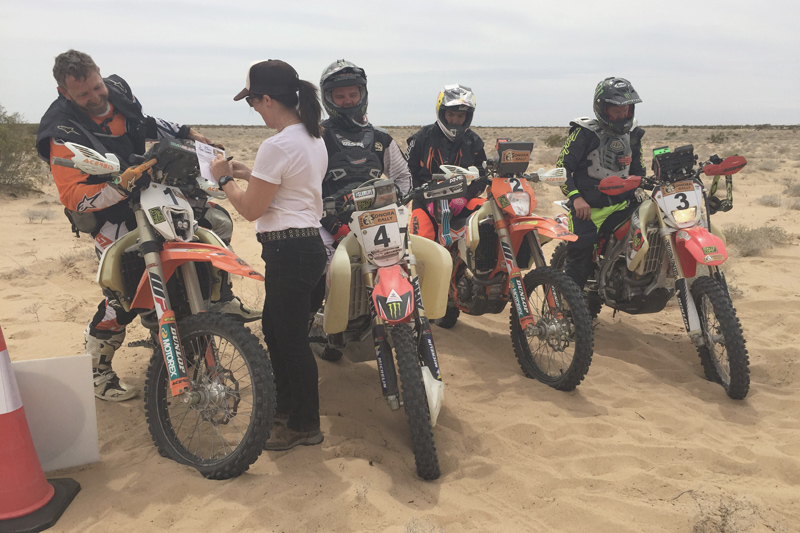 Day 3 Stage 1 check-in with Betsy Anderson, captures the battle between Quinn Cody, No. 1, Mark Samuels, No. 4, Ivan Ramirez, No. 2, and Steve Hengeveld, No. 3.
DAY 4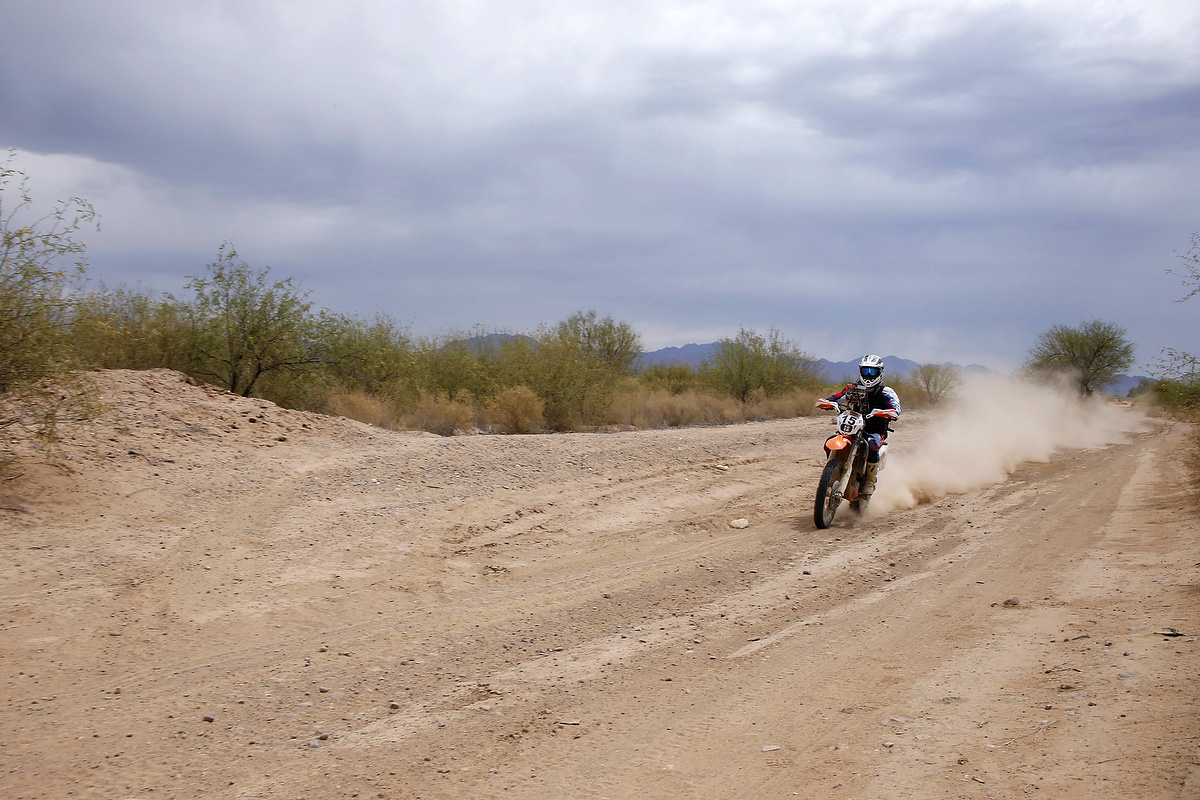 No. 15 and Dakar Challenge competitor, John Henson, coming into the finish of Day Four's first special stage. He finished 4th in the Dakar Challenge. Photo: John Rettie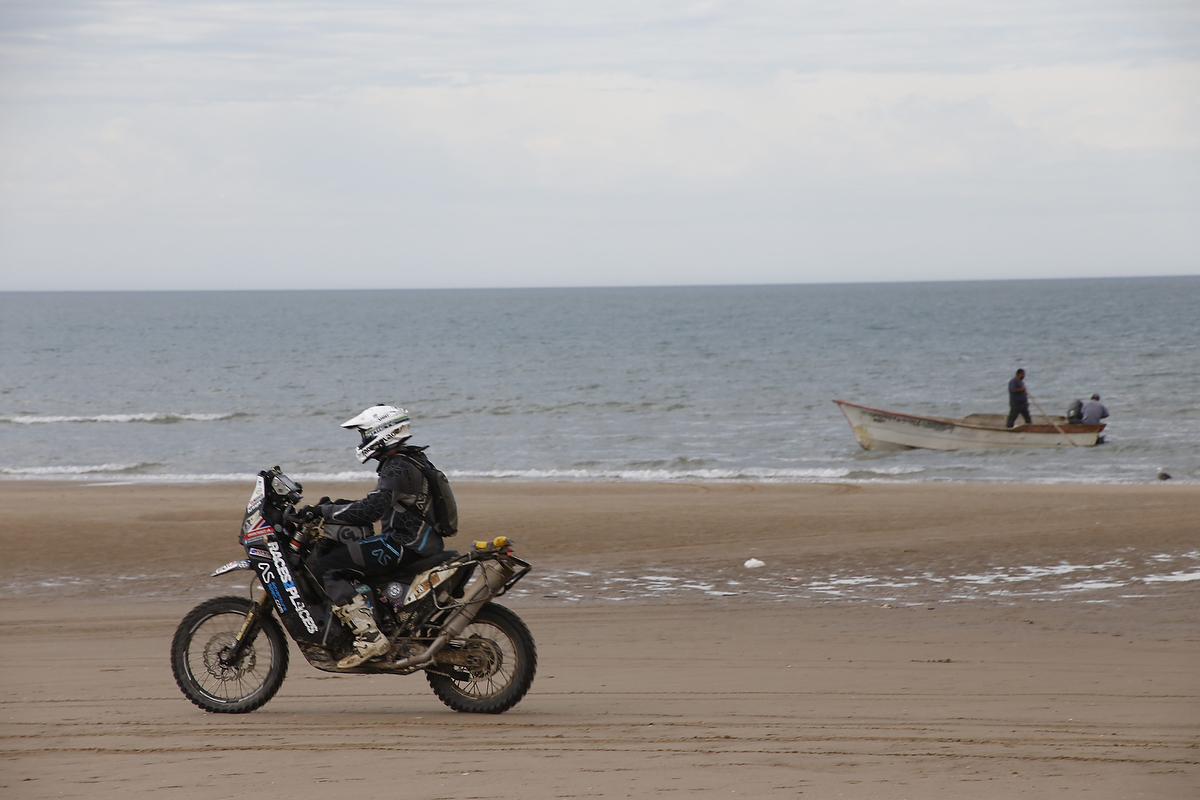 A different kind of sand. No. 7, Lyndon Poskitt during the first special on Day Four. Photo: John Rettie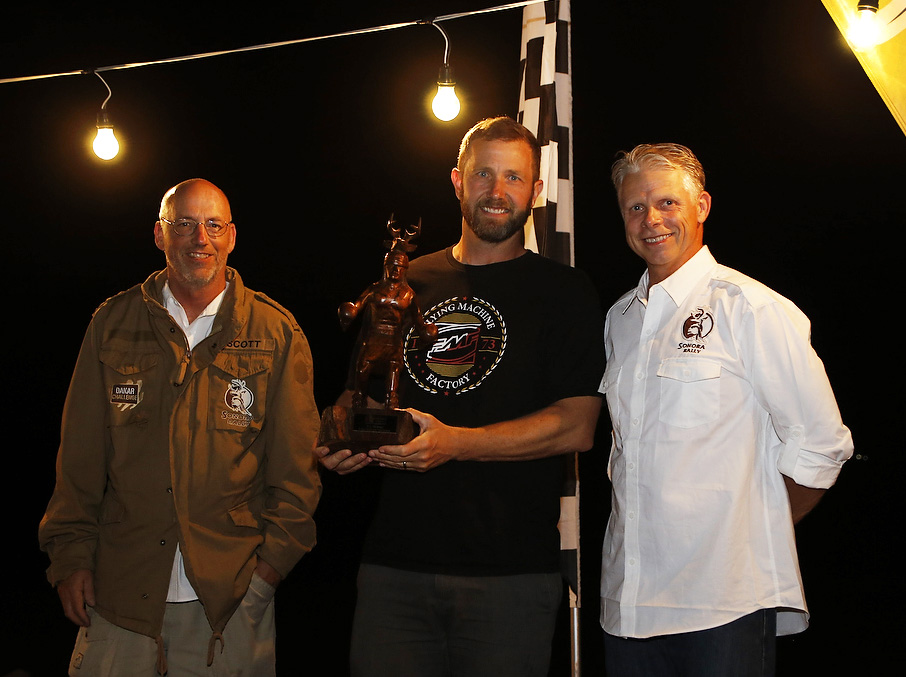 Quinn Cody, the overall Motos winner, poses with co-founders Scott Whitney (left) and Darren Skilton (right) at the awards celebration. Photo: John Rettie