While we primarily cover open-wheel racing here on MotorSportsTalk, to complement all our NBCSN race coverage on your home of motorsport, this weekend was arguably one of the craziest ones I can recall in terms of not just open-wheel story lines throughout the weekend, but also in the sports car world in four different series.
F1
Let's start first in China with Formula 1, and the Chinese Grand Prix.
Nico Rosberg won – that is now becoming the early normal story line at the front of the field, season 2016 – but the story after the race was the disagreement between Rosberg's fellow podium finishers Sebastian Vettel and Daniil Kvyat from their first lap clash.
Kvyat took an aggressive line into Turn 1, which shot him into the two Ferraris of Vettel and Kimi Raikkonen, Raikkonen ultimately going off course and sustaining a bit of damage.
As you can see post-race, Vettel and Kvyat agreed to disagree. On the bright side for both, Vettel needed the bounce back result after his failure to start in Bahrain with an engine failure, and Kvyat secured his first podium since his first career podium at Hungary last year.
Behind the podium finishers, Lewis Hamilton's frustrating start to the 2016 season continued. He didn't even get to post a time in qualifying and after starting 22nd from the grid, rather than pit lane, lost his front wing on the opening lap. He recovered to seventh but is suddenly, shockingly, 36 points behind Rosberg – and as my MST colleague Luke Smith writes, in a tough spot to recover as Rosberg stands either on the verge of his first title or runs the risk of becoming a statistical anomaly.
Luke's touched on Rosberg's brilliance to open the campaign, and I'll leave you to reading his thoughts on the German's perfect start to 2016 rather than bloviate by adding any further words of my own.
INDYCAR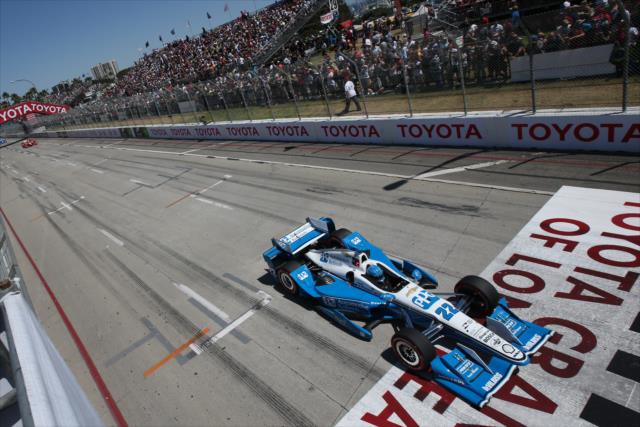 From China, we head to Long Beach, where the Verizon IndyCar Series turned in a caution-free, 80-lap run at the Toyota Grand Prix of Long Beach.
Sadly the racing wasn't the story – it wasn't the most entertaining of races to begin with – and officiating became the story when it came down to whether Simon Pagenaud deserved a harsher penalty than the Official Warning he was issued by INDYCAR Race Control.
We'll get into more on the call later this week on MST.
ADDITIONALLY AT LONG BEACH, THE PRO/CELEB RACE WAS CRAZY
This had nothing to do with IndyCar or sports cars, but the final Toyota Pro/Celebrity Race was crazy, including the three-car pileup at Turn 8 involving three drivers, two workers and a wrecker. Brett Davern, whose running wide into the Turn 8 wall started the melee, posted this tweet with a highlight video that summed it up.
SPORTS CARS
In four series, in two continents, controversy and post-race drama ruled the day.
IMSA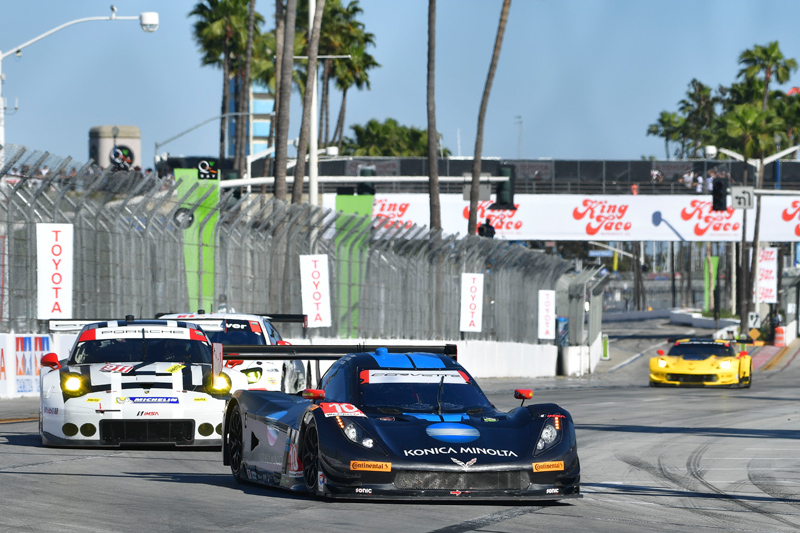 We'll stay in Long Beach, first, for the IMSA WeatherTech SportsCar Championship's BUBBA burger Sports Car Grand Prix. Up front the Taylor brothers dominated for the overall and Prototype ranks, and JDC/Miller Motorsports took the Prototype Challenge class win.
But in GT Le Mans, where the factory battles between manufacturers take place, it got nuts – and stupid – late in the race.
Inside of 10 minutes to go, Tommy Milner in the No. 4 Corvette C7.R led teammate Antonio Garcia in the No. 3 Corvette with Fred Makowiecki and Nick Tandy third and fourth in the Nos. 912 and 911 Porsche 911 RSRs.
Garcia had a rare spin at Turn 4 which took him out of the proceedings, but that was only the first heartbreak for Corvette Racing in the final 10 minutes as they sought their 100th win as a team.
Makowiecki made a near desperation lunge into the hairpin, Turn 11, which punted Milner out of the lead. Tandy, who'd now been promoted to third, snuck by on the inside to take the lead and ultimately the win.
"I just got wrecked basically. Two Porsches running nose to tail… it is pretty clear what happened there," Milner said. "It is pretty disappointing that this is the kind of racing we have here where we are better than that for sure."
Here was Tandy's view, as he had a front row seat: "Something had to give, he had to make a move. Maybe there could have been a bit of give and take. You can't put it all on the passing driver. It wasn't a mistake because he was trying to pass. But the 912 is the car higher on points after two races, and there are no team orders, he was just racing – trying to get the maximum result for the maximum effort."
All told it was an unsatisfying ending, because the GTLM class is known for great racing between four or five manufacturers – not hit-and-runs on the streets.
PWC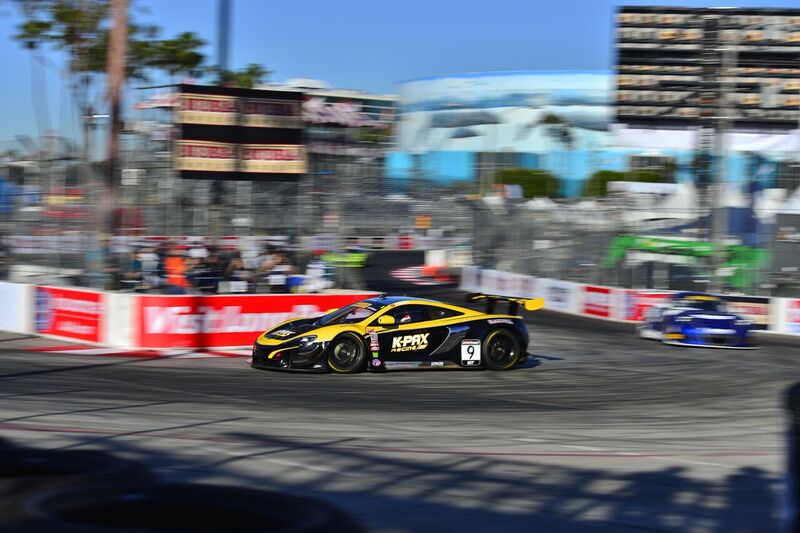 Staying in Long Beach, for the Pirelli World Challenge Replay X D Grand Prix at Long Beach presented by Cadillac, the drama occurred both during and after the race.
James Sofronas made a rare mistake where he clipped the apex at Turn 8 on the opening lap and bumped into Austin Cindric through the right-hander, thus giving the K-PAX Racing and Flying Lizard Motorsports crew another rebuild job to his No. 6 McLaren 650S GT3. To his credit, GMG Racing team principal Sofronas owned up to it during his interview on the CBS Sports Network race broadcast and apologized to Cindric for the contact.
Problem was, that first lap accident put what was already a spotlight event even further under the microscope and further under derision because there were more than 10 minutes of yellow in a 50-minute race before the race got restarted.
A couple further incidents led to more restarts – one of them where Johnny O'Connell in his No. 3 Cadillac Racing Cadillac ATS-V.R got by polesitter Alvaro Parente in another K-PAX McLaren.
Post-race, O'Connell received a penalty for over-boosting barely over the maximum allowable, and it dropped him to second. Per the team: "During post-race inspection the No. 3 Cadillac ATS-V.R Coupe was found to have two traction control induced turbo boost spikes during the race that were out of specification. The SCCA Officials thus relegated O'Connell to second handing the win to Parente."
Still, to the series credit, having three factory drivers on the podium is a big deal and something it can hang its hat on.
WEC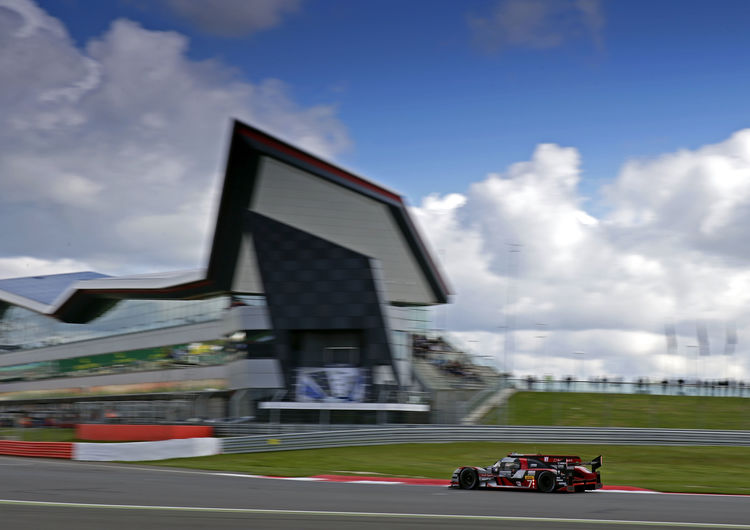 From so much drama in the LBC to so much drama in the WEC, the overall win in the FIA World Endurance Championship season-opening 6 Hours of Silverstone changed hands after the checkered flag.
Audi's No. 7 R18 with its now veteran trio of Andre Lotterer, Benoit Treluyer and Marcel Fassler won on the road, but got bounced in post-race tech over the front skid block (see, skids aren't just affecting INDYCAR).
"Post-race scrutineering revealed that the No. 7 car was not in compliance with article 3.5.6 a3 of the LMP1 Technical Regulations (thickness of the front skid block), and the Stewards of the Meeting decided to exclude the car from the race, as detailed in Stewards' Decision No.27," a statement from the FIA read.
Initially, Audi opted not to appeal, but later decided to do so. Per Sportscar365, there's no word yet on when an a hearing will be scheduled.
ELMS
Why not add a post-race exclusion in the European Le Mans Series, as well, for good measure?
In the ELMS opener at Silverstone, the GTE-class winning JMW Motorsport Ferrari F458 Italia got bounced for having an incorrect front splitter. More here from Sportscar365.
SO WHO ACTUALLY FINISHED WHERE?
Here's your podiums in all of the aforementioned events, above:
F1: 1. 6-Nico Rosberg, Mercedes; 2. 5-Sebastian Vettel, Ferrari; 3. 26-Daniil Kvyat, Red Bull
IndyCar: 1. 22-Simon Pagenaud, Penske Chevrolet; 2. 9-Scott Dixon, Ganassi Chevrolet; 3. 3-Helio Castroneves, Penske Chevrolet
IMSA

P: 1. 10-R. Taylor/J. Taylor, Corvette DP; 2. 5-Fittipaldi/Barbosa, Corvette DP; 3. 31-Curran/Cameron, Corvette DP
PC: 1. 85-Goikhberg/Simpson, JDC/Miller; 2. 8-Popow/van der Zande, Starworks; 3. 38-French/Marcelli, Performance Tech
GTLM: 1. 911-Pilet/Tandy, Porsche 911 RSR; 2. 4-Gavin/Milner, Corvette C7.R; 3. 62-Fisichella/Vilander, Ferrari 488 GTE

PWC

GT: 1. 9-Alvaro Parente, McLaren 650S GT3; 2. 3-Johnny O'Connell, Cadillac ATS-V.R; 3. 31-Patrick Long, Porsche 911 GT3 R
GTA: 1. 07-Martin Fuentes, Ferrari 458 Italia GT3; 2. 54-Tim Pappas, Dodge Viper GT3-R; 3. 44-Brent Holden, Audi R8 LMS ultra

WEC

LMP1: 1. 2-Jani/Lieb/Dumas, Porsche 919 Hybrid; 2. 6-Sarrazin/Conway/Kobayashi, Toyota TS050 Hybrid; 3. 13-Tuscher/Imperatori/Kraihamer, Rebellion R-One AER
LMP2: 1. 43-Gonzalez/Senna/Albuquerque, RGR Ligier JS P2 Nissan; 2. 31-Dalziel/Derani/Cumming, ESM Ligier JS P2 Nissan; 3. 26-Rusinov/Berthon/Rast, G-Drive Oreca 05 Nissan
GTE-Pro: 1. 71-Rigon/Bird, Ferrari 488 GTE; 2. 51. Bruni/Calado, Ferrari 488 GTE; 3. 95-Turner/Thiim/Sorensen, Aston Martin Vantage V8
GTE-Am: 1. 83-Collard/Aguas/Perrodo, Ferrari F458 Italia; 2. 98-Dalla Lana/Lauda/Lamy, Aston Martin Vantage V8, 3. 50-Yamagishi/Ragues/Ruberti, Larbre Corvette C7.R

ELMS

LMP2: 1. 38-Dolan/van der Garde/Tincknell, G-Drive Gibson 015S Nissan; 2. 32-Coletti/Leal/Wirth, SMP BR01 Nissan; 3. 22-Capillaire/Lombard/Coleman, SO24! by Lombard Ligier JS P2 Judd
LMP3: 1. 2-Brundle/Guasch/England, United Auto Ligier JS P3 Nissan; 2. 3-Patterson/M.Bell/Boyd, United Auto Ligier JS P3 Nissan; 3. 9-Trouillet/Petit/Giubbert, Graff Ligier JS P3 Nissan
GTE: 99-Howard/Turner/MacDowall, Beechdean Aston Martin Vantage V8; 2. 56-Talkanitsa Sr./Jr./ Pier Guidi, AT Ferrari F458 Italia; 3. 96-Goethe/Hall/Stanaway, Aston Martin Vantage V8