If you're a John Force fan, May 4 should be a national holiday.
The winningest driver in NHRA history and a record 16-time Funny Car champion turns 67 today.
And John Harold Force, born this day in 1949 in Bell Gardens, California, is still going as strong as ever.
After six of the first 24 races of the 2016 season, Force is ranked fifth in the Funny Car standings, just 55 points behind youngest daughter Courtney Force, who is tied for the points lead with Tim Wilkerson.
And daughter Brittany Force, who has two wins this season, is leading the Top Fuel points – making it the first time in NHRA history that sisters have led the point standings in two different pro classes at the same time.
All four of Force's daughters – Adria, Ashley, Brittany and Courtney – are obviously the apple of his eye. But they let NBC Sports in on a little secret: dear old dad is one of the hardest people to shop for when it comes to birthdays and holidays.
After all, what do you give a guy who has pretty much everything?
Here's how Ashley describes a typical birthday for her father: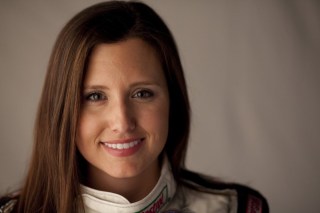 "My dad is impossible to buy a gift for. Every gift I give him, he gives back to me at the next holiday. Or I hear him giving my gifts out to co-workers: 'Here Joan (JFR office manager) take these car wash coupons. Here Steve (VP of Sales), here's some movie tickets.' I also opened a closet one day at his house and found a bunch of gifts we'd given him over the years like a carnival hot dog maker, and slippers from Sharper Image.
"Every year he tells us not to get him anything and last year my mom actually didn't get him anything, just like he wanted. He whined and complained for weeks that she didn't get him anything and how crushed he was! She'll never make THAT mistake again!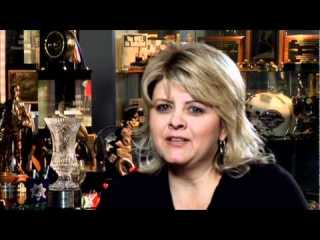 "So this year they just got a kitten (his name is Champs!) and I'm getting dad a gift card for PetsMart … and some Claritin!"
Force's oldest daughter, Adria, has buying gifts for her father down-pat: "German Chocolate cake, wine, homemade tacos and Tommy Bahama dress shirts he wishes we wouldn't spend the money on, but he really loves!"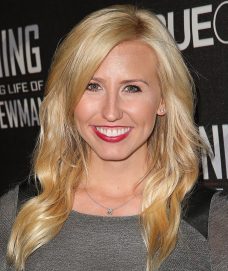 Here's what Courtney Force had to say:
"One birthday, we tried to surprise our dad and drove him all the way out to Temecula, California, and pulled up to all these hot air balloons and told him we were taking him on a hot air balloon ride. He freaked out, refused to go and made us turn around and go home. We learned he had a fear of heights, so we never made that mistake again!"
And Brittany had this to add: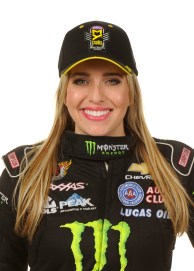 "Every year when we bring up birthday celebrations to my dad we get the same response, "Don't throw me a party, don't buy me any gifts because I hate pretending to like them. Don't get me a card and write a beautiful message in it cuz I have guilt when I have to throw it away. Don't get me no cake because I have to fit in to my firesuit next week! And you all know how much I HATE surprises so don't do that either!"
"Every year it's a battle trying to convince him that we all want to celebrate his birthday. One year we decided to give him what he truly wanted, nothing! We took the whole family to dinner, bought no presents, no cards, no cake and didn't sing happy birthday. When we got home he complained for a good hour that we obviously forgot his birthday or that we were playing a mean joke on him. He asked us where we were hiding the gifts and was asking if we baked a German chocolate cake or a Devils Food Cake. Whoops!!! Our mistake or his?!?!"
John Force, who recently joined Twitter, also received a number of congratulatory tweets, including:
Follow @JerryBonkowski