This morning's news that Max Verstappen would be replacing Daniil Kvyat at Red Bull racing with immediate effect took the majority of the Formula 1 fraternity by surprise.
Just three weeks after the Russian had stood on the podium and ruffled the feathers of Ferrari's Sebastian Vettel with a bold move at the start of the race, his F1 career now appears to be in tatters, while Verstappen's is set to reach a rapid new height.
Yet none of this was totally unexpected. If anything, Verstappen replacing Kvyat was an inevitability. It's simply the timing that has been so surprising.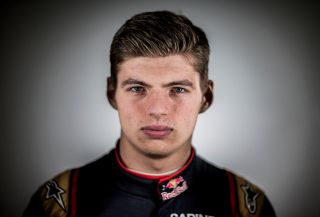 MAGNIFICENT MAX
Ever since making his F1 debut with Toro Rosso at the age of 17 last year, Verstappen has been living up to the considerable hype bestowed on him.
He finished 2015 as F1's top rookie, easily outscoring teammate Carlos Sainz Jr., and narrowly missing out on his first breakthrough podium in both Hungary and Austin. He has long been tipped as F1's next megastar; the man who can mount a serious challenge to the records set by Michael Schumacher, statistically the greatest driver the sport has known.
Red Bull knew all of this when it signed him to its young driver program midway through 2014. Verstappen had caught the eye of many during his early single seater days and karting career, leaving him at a juncture where two options lay before him: Mercedes or Red Bull.
Behind Max is his father, Jos, himself an F1 driver in the 1990s and early 2000s. Jos, of course, was a young talent thrust into the limelight early – coincidentally as Schumacher's teammate at Benetton in 1994 – although he failed to deliver on the promise he showed. He has been the driving force behind his son's career, giving him the support and guidance required to shape him into an F1 driver.
Max's management were adamant when negotiating with Mercedes and Red Bull that it was F1 or nothing for 2015. Mercedes was unable to meet this, instead preferring him to work his way up the junior ranks. Red Bull, by virtue of its junior Toro Rosso team, could do so. And so followed his surprise appointment at the age of just 16 years old.
The concern was that Verstappen would sink, not swim, when thrown into motorsport's top echelon. His inexperience has shown at times through a short temper, seen most clearly at this year's season opener in Australia when he spun while trying to pass teammate Carlos Sainz Jr. for position. Otherwise though, he has been a revelation. Verstappen is brave and exciting to watch, showing a maturity behind the wheel that far exceeds his relative youth.
This is why Red Bull has taken the opportunity to push him up into its senior F1 team at the earliest possible moment. Verstappen is good enough to cut it at the top level, and it wants to give him the best possible tools with which to do so. Naturally, Red Bull is a better bet than Toro Rosso, particularly now that the Renault… er, TAG Heuer engine is up to scratch once again.
Yet you cannot help but feel for Kvyat.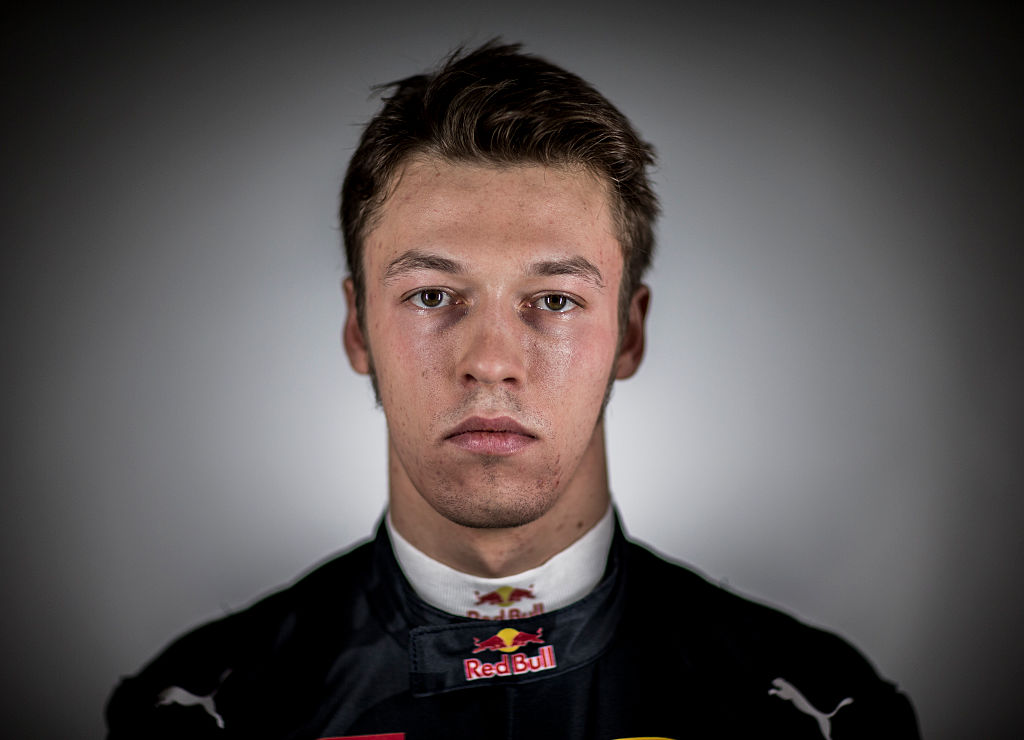 HAS DANY DONE ENOUGH?
Kvyat's F1 career hasn't been spectacular, but it hasn't been an abject failure. It's been good. Solid. Fair. Pick your moderately positive adjective of preference here.
The Russian got his break thanks to a particularly impressive charge to the GP3 title back in 2013. It was enough to convince Red Bull that he should replace Daniel Ricciardo at Toro Rosso when he moved up to its senior team in place of the retiring Mark Webber. Antonio Felix da Costa was tipped to be Red Bull's next big star, yet his failure to dominate either GP3 or Formula Renault 3.5 gave Kvyat an opening. He grabbed it with both hands.
Kvyat's first season in F1 with Toro Rosso was, again, solid if unspectacular. He got to grips with the car quickly and was a good match for teammate Jean-Eric Vergne, but did not blow the doors off the Frenchman as Vettel had with Vitantonio Liuzzi in his early Red Bull days, nor did he enjoy the edge Ricciardo had over Vergne.
And yet he soon found himself being announced as Vettel's replacement. He was given four-time World Champion-sized shoes to fill. But the appointment was more by coincidence than anything.
Vettel was never supposed to leave Red Bull in 2014. The team expected him to continue with Ricciardo as a teammate into 2015, and had already announced that Verstappen would race alongside Kvyat at Toro Rosso, leaving Vergne without a seat. For the future, the likes of Alex Lynn and Pierre Gasly were waiting in the wings, but their chances would come at a later date.
Vettel's decision to walk away from Red Bull was not an easy one. However, after a tough year and with Ferrari looking to oust Fernando Alonso, an opportunity arose for him. He reportedly broke down in tears when he informed Red Bull team principal Christian Horner of his decision to leave ahead of the Japanese Grand Prix weekend, yet Red Bull was ready. A statement soon followed confirming that Kvyat would be replacing him.
Had Red Bull not already sacked Vergne, there's a chance he may have been given the nod to replace Vettel. After all, he had more experience in F1 and had worked extensively with Ricciardo in the past. Yet Red Bull could not be seen to backtrack on the decision made. If JEV wasn't good enough for Toro Rosso, he wouldn't be good enough for Red Bull.
So Kvyat's arrival was one of surprise. He certainly didn't disgrace himself during his first year with Red Bull though, beating Ricciardo in the final standings. However, he lacked the pace his teammate showed in both qualifying and the race, and crucial errors in Austin and Japan raised question marks. They were errors Red Bull did not want to see its drivers making.
Since the beginning of the season, there has been an air of skepticism about Kvyat's future with Red Bull due to the immense talent that Verstappen boasts. He struggled to match Ricciardo's pace in Australia or Bahrain, and despite finishing third in China, he was just six seconds ahead of his teammate who had suffered a puncture, been caught out by the safety car and dropped to the back of the pack. The pace difference was noticeable.
And then came Russia.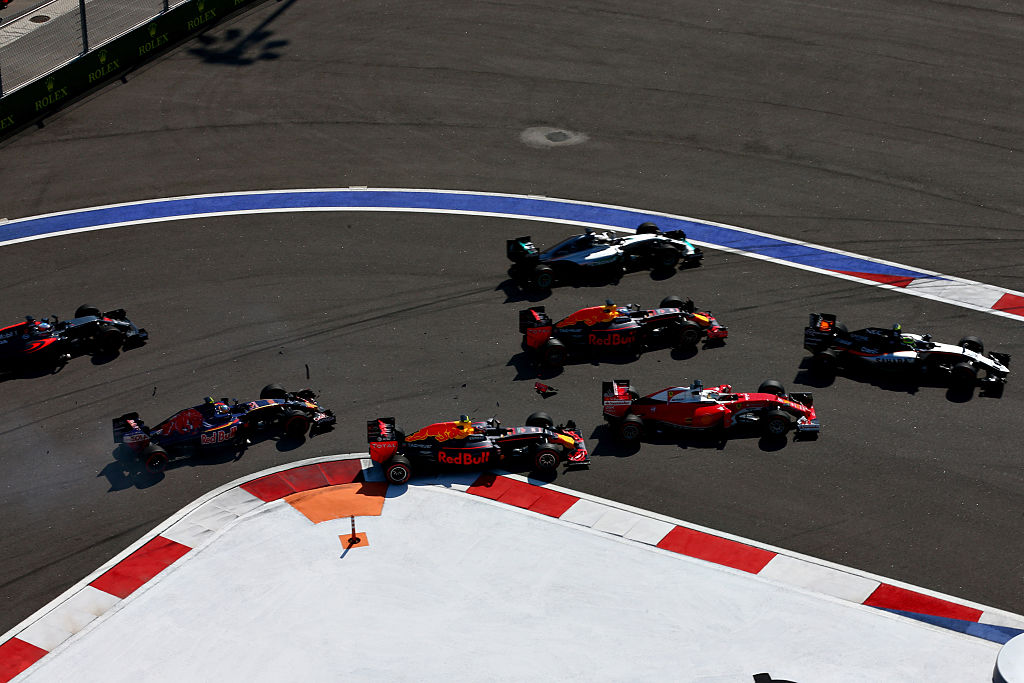 THE TURNING POINT
Kvyat arrived in Sochi for his home grand prix as the poster boy for the event. A grandstand at the Sochi Autodrom bears his name and is emblazoned with a giant picture of him on the side. With president Vladimir Putin also in attendance and F1 growing at a rapid rate in Russia, it was a big weekend for Kvyat.
Qualifying proved to be a tight affair, with a last-ditch lap in Q2 getting him into the top 10. He was once again unable to match the pace of Ricciardo though, falling three-tenths of a second back to start the race eighth.
Keen to make an impression, Kvyat went out with all guns blazing at the start. He had done the same in China to maximum effect, irking Vettel in the process who called the Russian a "torpedo."
The two would come to blows once again, although this time around, Vettel's language was far less savory.
While trying to make up for his poor qualifying result, Kvyat tried to get on the brakes as late as possible on the run into Turn 2. However, all he did was slam into the rear of Vettel's car, leaving the Ferrari driver with damage. Ricciardo was also caught in the melee, although he had also been clipped by Sergio Perez in the opening stages.
Vettel and Kvyat continued into the long left-hander at Turn 3, the former hobbling after the hit. His car slowed midway through the corner, leaving Kvyat to slam into his rear and punt him into the wall. Vettel was furious. Ricciardo was furious. Red Bull team advisor Helmut Marko was furious. Team boss Christian Horner was furious.
Kvyat, though, was relatively unapologetic.
"Probably the whole paddock wants an apology from me, but we'll speak inside the team after analyzing," he told NBCSN's Will Buxton in the media bullpen.
"It's easy to attack now. Go on, attack me, no problem."
An inquest would inevitably follow, but few thought it would take the form that it has and result in Verstappen and Kvyat swapping seats for Spain.
A GOOD EXCUSE
Red Bull has needed an excuse to get rid of one of its drivers to make room for Verstappen. With Ricciardo provisionally pinned down for 2017 and continuing to lead its charge though, the man to make way was only ever going to be Kvyat.
The Russian's antics in Sochi have proven to be the catalyst for change. Just three weeks after hitting the podium in China, he is being sent back to the training ground to prove himself, while Verstappen – a man with far less experience – has the opportunity to prove himself in a top level team.
Much of this is driven by Red Bull's desire to fend off any interest from rival teams – namely Mercedes and Ferrari. Verstappen signed a two-year deal with Toro Rosso from 2015, but even in the early stages of the contract, Jos and his other manager were keen to break him out of that and give him more flexibility.
By pushing Verstappen into the senior team, Red Bull will have likely ended all chances of him leaving at the end of the year. It is a huge change to have made, but Kvyat's actions proved to be a good excuse to switch things up and give Verstappen the guarantees desired.
From here, there are a number of big questions that need to be answered. Firstly, where does Kvyat go from here? Even if he impresses back at Toro Rosso with a team he knows well and in an environment where the pressure to succeed is eased, there is no way back for him at Red Bull. That line-up is firmly set with Ricciardo and Verstappen for the foreseeable future.
Secondly, can Verstappen cut it with Red Bull? Most probably, the answer will be yes. Just how he stacks up against Ricciardo will be fascinating to see, but all of the signs from his fledgling career thus far suggest he will take to Red Bull like a duck to water.
How the future pans out for Toro Rosso will also be interesting. Sainz is now in a position where, despite doing a very good job with Toro Rosso, he doesn't really have much of a chance of moving up to Red Bull unless Ricciardo were to move away. He'll likely be joined by Gasly for 2017 after the Frenchman spends a second year racing in GP2.
As for Red Bull? As this affair has done is reinforce its reputation for being ruthless when it comes to dealing with its drivers. Kvyat has been hard done by, but he was racing on borrowed time regardless. Should Verstappen excel, it will look like a masterstroke.
Regardless, there is an awful lot riding on the rest of the season for Red Bull, Verstappen and Kvyat.