INDIANAPOLIS – Two of the four extra entries for the Angie's List Grand Prix of Indianapolis – Alex Tagliani and Matthew Brabham – have had formal unveils of their liveries beyond their renderings in the last 24 hours.
Last night at the Foyt Wine Vault on Main St. in Speedway, Tagliani's No. 35 Alfe Heat Treating Special Honda was revealed.
The French Canadian joins A.J. Foyt Enterprises full-season drivers Takuma Sato and Jack Hawksworth, who drive the Nos. 14 and 41 ABC Supply Co. Hondas, for both races this month.
The No. 35 car is numbered in tribute to Foyt's 35 consecutive starts from 1958 to 1992, and the black and orange livery matches Foyt's Copenhagen colors from later in his career, particularly 1991 and 1992.
That photo is below: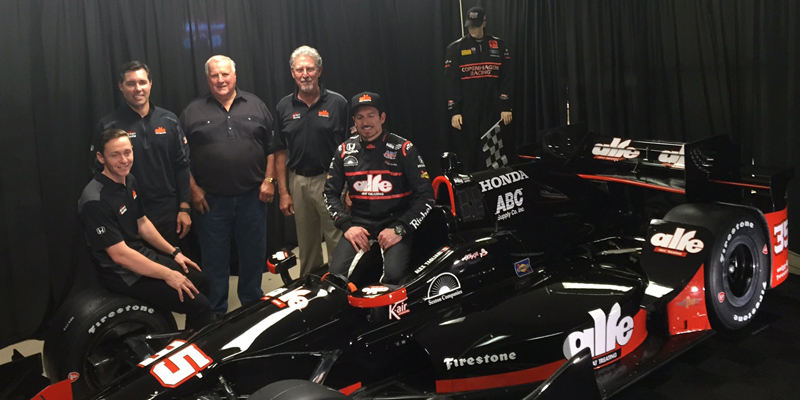 Meanwhile, the PIRTEK Team Murray livery for Brabham has also been released. Brabham, the Australian American, seeks to become the third third generation family to compete in the Indianapolis 500. He'll drive the No. 61 Chevrolet owned by Brett "Crusher" Murray with veteran engineer Andy Brown, and a KV Racing Technology technical partnership.