Even though he's been drag racing for the better part of his life, you might say Tim Wilkerson is making up for lost time.
Prior to last season, the Springfield, Illinois native had not won an NHRA Funny Car national event since 2011. Then, when he got to Atlanta Dragway last spring, Wilkerson ended his long winless streak.
But that was only the start.
Thus far this season, the 55-year-old Wilkerson already has two wins in the first six races of the 24-race national event schedule.
Equally as impressive is Wilkerson, who now has 21 career wins in NHRA competition (20 in Funny Car), is now tied with Courtney Force for the Funny Car points lead.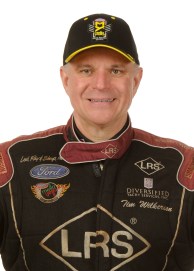 And now Wilkerson finds himself right back where he started things last year: Atlanta Dragway in Commerce, Georgia, for this weekend's Summit Racing Equipment NHRA Southern Nationals.
"It's been a good start, no doubt," Wilkerson said about his season in an NHRA media release. "I'm excited to do as well as we've been doing and I think we've shown a lot of potential.
"We've got a good car and we've created those opportunities. We want to beat somebody that's tough to beat and I think we've proven that so far this year, and having a good car has really helped our cause."
Wilkerson's wins this season have come at Phoenix and Charlotte, and he just barely missed a third triumph in the most recent race at Houston. After qualifying No. 1, he roared through eliminations before just barely losing to Courtney Force in the final round.
"We did some crazy, bizarre things (in Houston) and the car seemed to respond," Wilkerson said. "But we got beat in Houston and I was not happy about that."
Still, Wilkerson managed to accumulate enough points to tie Courtney Force for the lead in the point standings.
"It's a long year and it really is a marathon and not a sprint," Wilkerson said. 'You can be a hero today and a zero next week. But we've got a car that we believe can win its share of rounds this year and that's a good feeling to have."
Or, as Wilkerson added, "We've got our swagger back a little."
Follow @JerryBonkowski