MotorSportsTalk looks through the Verizon IndyCar Series grid ahead of the 100th Indianapolis 500 presented by PennGrade Motor Oil.
Here's links to all full-season team previews, below, which comprise 31 of the projected 33 cars:
Here's final previews for the two single-car teams in the field, Dreyer & Reinbold-Kingdom Racing and Lazier Burns Racing.
—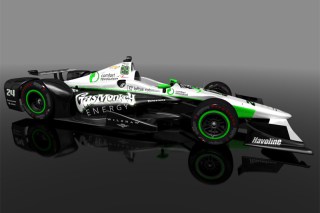 Dreyer & Reinbold Racing-Kingdom Racing
The Dennis Reinbold-led team has soldiered on as an Indianapolis 500-only entrant, and a competitive one, since leaving IndyCar full-time after the 2013 race. Three top-15 finishes in the last three years speak volumes of their ability level, and in truth, they're probably disappointed their results haven't been better.
ENTRY
Sage Karam, No. 24 Gas Monkey Energy Chevrolet
INDY OUTLOOK
Lots to prove here for one of only two single-car teams, which unlike in 2014 for Karam's debut is not running as part of a technical partnership with Chip Ganassi Racing. Karam, in his first race since Pocono last year, will be hungry and motivated to rebound from the tragic circumstances since he was last on the track. The DRR crew is among the best, even in a one-off basis, and has a way of keeping its driver in the game all 500 miles. A top-15 is a realistic goal and a top-10 far from impossible; given Karam's determination, he'll want even more than that.
RECENT RESULTS 
2015: 14. 24-Bell (23)
2014: 9. 22-Karam (31)
2013: 11. 22-Servia (13)
2012 (as Panther DRR): 4. 22-Servia (27)
—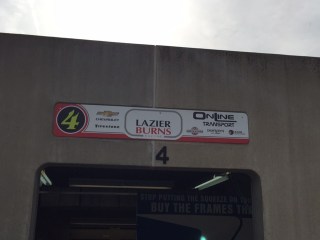 Lazier Burns Racing
A throwback in many ways, but it shows the challenge of modern-day IndyCar that Lazier's small, family-run team faces to even make the field. That being said, new investment from Tom Burns appears to have helped and the team is here preparing for the week of practice.
ENTRY
Buddy Lazier-W, No. 4 Lazier Burns Racing Chevrolet
RACE OUTLOOK
Two early retirements and a DNQ have occurred his last three years. If the 1996 Indianapolis 500 champion can finish, that would be a good result. 
RECENT RESULTS
2015: NQ. 91-Lazier
2014: 32. 91-Lazier (33)
2013: 31. 91-Lazier (32)