Because Patrón can't advertise in France, it leaves Tequila Patrón ESM with the move to rebrand and redesign the colors of its two Ligier JS P2 Nissans that it will race in the 24 Hours of Le Mans.
And as in 2015, the team has done a great job of redesigning and working around the alcohol restrictions to make the cars looks super sharp.
Last year it was Rolling Stone; this year, it's Paul Mitchell Systems that take over the branding of the Nos. 30 and 31 cars.
Scott Sharp, Ed Brown and Johannes van Overbeek share the No. 30 Ligier with Ryan Dalziel, Luis Felipe "Pipo" Derani and Chris Cumming in then No. 31 Ligier. The latter trio finished second in LMP2 in the most recent FIA World Endurance Championship race, the 6 Hours of Spa-Francorchamps.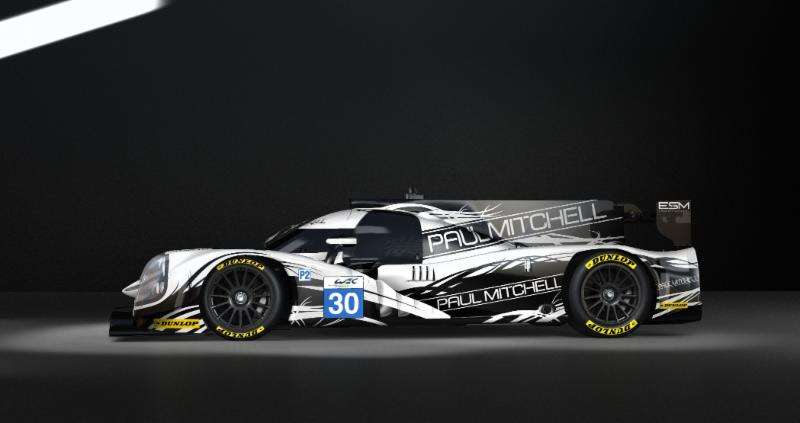 "We are so excited that Paul Mitchell has finally arrived to Le Mans racing," said Paul Mitchell CEO, John Paul DeJoria.
"Our world distributors are looking forward to the race, and all of us thank our family, Patrón Spirits, for making this possible. This Tequila Patrón ESM team won both Sebring and Daytona. Look out France, here we come!"
"We're so excited to return to Le Mans," said Brown. "The only downside is French law prohibits us from running the black and green livery with our Tequila Patrón branding, but we are so fortunate to have Paul Mitchell as our primary sponsor for this race! It's nice to be able to keep it in the family, and join forces to try and win the biggest endurance race in the world."
"Everyone at Tequila Patrón ESM welcomes Paul Mitchell to our team and the largest Motorsports event in the world, the 24 Hours of Le Mans," said Team Owner Scott Sharp. "We are excited to showcase this incredible brand to the millions of fans that will be watching us go for the top step of the podium!"
Last year's Rolling Stone livery and this year's current livery are available to view below for comparisons' sake.