INDIANAPOLIS – The few hours before Fast Friday are also fast with plenty of events of off-track activity.
Because there's so much to recap, we'll hit the items as they've come down in quick hitters:
—
NAPA Auto Parts is involved in the NHRA Mello Yello Drag Racing Series with Ron Capps and has made a comeback in a big way to Sprint Cup this year, with Chase Elliott's No. 24 Chevrolet at Hendrick Motorsports.
It's also going to be a big part of the 100th Indianapolis 500 presented by PennGrade Motor Oil, as NAPA was announced as primary sponsor of Alexander Rossi's No. 98 Honda at Andretti Autosport.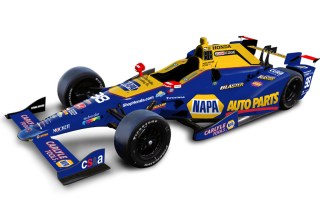 The No. 98 car, which had been white and black earlier this year, rolled out in yellow and blue colors on Thursday for practice but with no stickers.
It joins Marco Andretti (No. 27 Snapple Honda) and Townsend Bell (No. 29 California Pizza Kitchen/Robert Graham Honda) as yellow and blue cars at Andretti. Additionally, with Ryan Hunter-Reay's No. 28 DHL Honda in yellow and red, Andretti Autosport's paint schemes this year at the Indy 500 are basically the IndyCar version of Minions.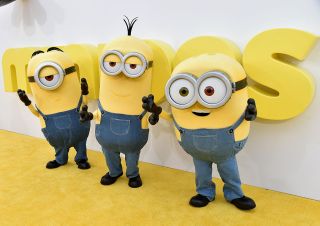 From the official team release:
Tip Tollison, President of NAPA Balkamp in Indianapolis, stated, "Andretti Autosport symbolizes the excellence NAPA AUTO PARTS has maintained for nearly 100 years. With this being the 100th Running of the Indianapolis 500, I cannot think of anything that makes the historic event more complete than the joining of a premier racing family and a premier auto parts company."
"We're excited to begin a relationship with another storied American brand for this landmark event," said Andretti Autosport CEO Michael Andretti. "This will be NAPA's first time serving as a full primary sponsor in the Verizon IndyCar Series, and I'm honored to have Andretti Autosport chosen to represent their brand."
—
The Verizon IndyCar Series has a new PR ace, having made one of its best hires in recent memory.
Veteran PR rep Pat Caporali, who has been with Player's/Forsythe Racing, Target Chip Ganassi Racing and also spearheaded Vision Racing's early tenure (the team was arguably a social media pioneer) has spent recent years with Fiat Chrysler Automobiles (FCA) in the NHRA series.
INDYCAR Communications has added Caporali to the team as Senior Manager, Media Relations.
She's pumped, and the reaction on social media has been positive and immediate.
—
Busy morning for press conferences. Team Penske, Rahal Letterman Lanigan Racing, Chip Ganassi Racing Teams and KV Racing Technology all brought their teams and drivers into the media center.
Naturally, nothing groundbreaking was said beyond the usual platitudes. Quotes from the pressers will likely be peppered into posts throughout the coming days.
—
The Louis Schwitzer Award winners were announced (see top photo), in Tino Belli of INDYCAR, Alex Timmermans of Dallara and Arron Melvin of Pratt & Miller for the rear wing beam flap introduced to cars in superspeedway trim this year.
—
INDYCAR released the rules and breakdown of qualifying for this year's Indianapolis 500, with qualifying set to occur on Saturday and Sunday with pole day on Sunday:
INDYCAR has updated the 2016 Verizon IndyCar Series Rule Book to account for any car entered in the 100th Running of the Indianapolis 500 presented by PennGrade Motor Oil unable to complete a guaranteed qualifying attempt due to a mechanical condition or on-track incident on Saturday, the first of two scheduled days of qualifications.
Per Rule 8.4.3.4.4, when there are 33 entries for the Indianapolis 500, any car that fails to complete its guaranteed qualifying attempt on the first day of qualifications because of a mechanical condition or on-track incident, and does not make a second attempt, will be listed at the back of the field after Saturday qualifying and placed in Group 1 second-day qualifying Sunday.
CLICK HERE: Indianapolis 500 qualifications infographic
If multiple cars cannot complete their guaranteed attempt Saturday due to those conditions, they will be ordered at the back of the field for Group 1 qualifying based on entrant points. If multiple cars with no entrant points do not complete their guaranteed attempt Saturday, they will be ordered for Sunday qualifying by a blind draw.
First-day qualifying runs from 11 a.m.-5:50 p.m. ET Saturday. Cars may make multiple attempts throughout the day. Only the first time through the qualifying line – determined by a random draw today – is guaranteed.
At the conclusion of Saturday qualifying, the fastest nine cars based on their four-lap qualification attempts advance to Sunday's Fast Nine Shootout to determine the Verizon P1 Award pole winner and the rest of the starting positions in the first three rows for theMay 29 race. The remaining 24 cars from Saturday move on to Group 1 qualifying Sundayto determine race starting positions 10-33.
All qualifying times from Saturday are erased for Sunday qualifying. Group 1 qualifying runs from 2:45-4:45 p.m. ET Sunday, with each car making one four-lap attempt in order of slowest to fastest based on Saturday's times. The Fast Nine Shootout takes place from 5-5:45 p.m. ET Sunday, with each car making a four-lap attempt in order of slowest to fastest based on Saturday's times. The top qualifier in the Fast Nine Shootout wins the Verizon P1 Award and will start on the pole position for the 100th Running of the Indianapolis 500.
—
Fast Friday practice is underway. Take the downforce off, turn the boost up and see what happens.
In the opening hour of practice, several drivers ticked over 230 mph. Townsend Bell was first in the 231s at 231.038 in a no-tow situation; Will Power later surpassed that at 231.476 mph, but with a tow. That marked the first Chevrolet over 230 mph this month.
—
More later.