More Indianapolis 500 winners have driven to Victory Lane on Firestone tires than all other tires combined.
The synergy and history between Firestone, parent company Bridgestone and Indianapolis Motor Speedway is nothing short of legendary.
MotorSportsTalk has compiled some very interesting facts about the relationship between Firestone, IMS and the Indy 500:
* Firestone has issued tires to all teams in Sunday's Indianapolis 500 that will carry names of all the drivers who have won the 500 on Firestone rubber inscribed on the sidewalls of the tires.
* Other names included in the sidewall inscriptions include Louis Meyer (the first driver to drink milk in Victory Lane), and Mario Andretti (Voted Driver of the Century).
* Firestone produced over 5,000 tires with the commemorative Indy 500 sidewalls to be used during the month of may for practice, qualifying and the historic race itself on Sunday.
* Firestone has accounted for exactly two-thirds of the wins at the Indy 500 – 66 of 99 races contested to date.
* Firestone has won the Indy 500 in 1911, 1913, 1920 through 1941, 1946-1966, 1969-1971, 1996 and 1997, and 2000-2015.
* Firestone has carried more drivers to Indy 500 wins than all other tire manufacturers combined. Goodyear has won 29 races, BFGoodrich won two, Michelin won one and Palmer Cord Tires won one.
* The first winner on Firestone rubber was also the first winner of the Indy 500 – Ray Harroun in 1911.
* Tires will also carry red and white Firestone "F shield" logos that are unique to the Indy 500 and indicate which tires will go on which side of each race car: red for right side and white for left side tires.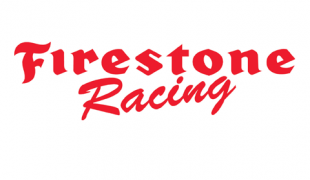 * Firestone Racing joined the IndyCar Series in 1996 and has been at every race since. It competed vs. Goodyear for four years (1996-99) until becoming the exclusive tire provider for the 500 in 2000, a position it has held ever since.
* Firestone became the Official Tire of the IndyCar Series and the Indianapolis 500 in 2002. The current contract for both of those roles runs through the 2018 season (originally extended in Dec. 2012).
* Firestone also sponsors the season-opening Firestone Grand Prix of St. Petersburg and the Firestone 600 at Texas Motor Speedway. It is also the Official Tire of the Toyota Grand Prix of Long Beach.
Follow @JerryBonkowski