When it comes to this weekend's 24 Hours of Le Mans, Pirelli World Challenge GT Champion Johnny O'Connell has some time to make up for, while Patrick Long is looking to pick up from where he left off last year.
O'Connell is seeking his fifth GTE-Am class win on the 8.47-mile, 38-turn Circuit de la Sarthe, but also his first since his last win in 2009. He also won in 1994, 2001 and 2002, as well as finished runner-up four other times.
This will be O'Connell's 15th start at Le Mans, but his first return to competing in the legendary event there since 2010.
"I'm very excited to go back to Le Mans," said O'Connell, the four-time PWC GT champion. "Pratt & Miller (his former Corvette team as well as his current Cadillac squad) filled me in with what was going on, and then it was a matter of me letting the team know I was available.
"If I hadn't been racing, I would be nervous, but the past five years have been highly productive for me. That's why I'm very anxious to run Le Mans again."
And now that he's back, win No. 5 is his top priority.
"Racing at Le Mans is one of those special moments in life," O'Connell said. "The spectacle of the entire world focusing on the challenge of running 24 hours flat out on an amazing circuit makes for an incredible atmosphere. It's impossible to really put into words winning there. And finally, I'm going back."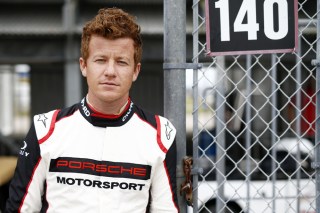 Long, meanwhile, is making his 13th career start at Le Mans and hopes to finish one position higher than he did in last year's race, when he and teammates Patrick Dempsey and Marco Seefried ended up second in the LMGTE-Am class.
Long is a two-time winner at Le Mans (2004 and 2007) and a two-time runner-up, as well. The 2011 PWC GT champ will drive for the No. 88 Abu Dhabi Proton Racing Porsche 911 RSR with Khaled Al Qubaisi and David Heinemeier Hansson.
"I finished on the podium in Le Mans last year and that's where I want to go this year, too," Long said. "I'm very familiar with the circuit and its quirks – after all, I've raced here 12 times before.
"But it's still one of the toughest challenges you can imagine as a racing driver. I'm feeling very confident. Our class is very competitive, but we have good chances."
This will be the seventh straight 24 Hours at Le Mans that Long has driven for Germany-based Proton Racing.
"I'm excited to continue with what we built on for a lot of years," Long said. "I've driven for Christian (Ried, Proton team owner) on and off since 2010 and it's great to just continue the momentum. I think the class is in a great place."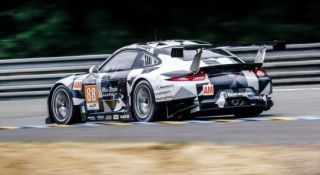 Long (second place) and O'Connell (third place) are currently fighting for the 2016 PWC GT Driver's Championship. Long already has three wins in the series in his Porsche 911 GT3 R, while O'Connell has one win.
PWC next races as part of the Verizon IndyCar Series weekend June 23-26 at Road America in Wisconsin.
Follow @JerryBonkowski