Four teenagers who have already begun to make a name for themselves on the racetrack will have some outstanding "how I spent my summer vacation" essays when they return to school this fall.
Austin Cindric (age 17), Nate Stacy (16), Harry Gottsacker (16) and Parker Chase (15) are taking part in a special program that is part of the Pirelli World Challenge, piloting sports cars at 150-plus mph.
In so doing, the teen racers are competing at some of the more famous tracks in North America, including Circuit of the Americas, Long Beach street course, Lime Rock and this weekend at Road America in Wisconsin.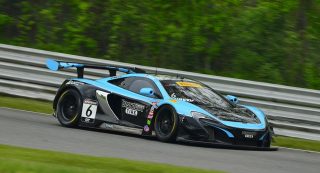 "When we raced at (Canadian Tire Motorsport Park in Canada), I was racing during the day and studying for my finals at the hotel at night," said Cindric, son of Penske Racing president Tim Cindric. "My mom (Megan) would help me study for my French, English and History finals in the evenings.
"Everything went smoothly on Monday, Tuesday and Wednesday and I was back at Lime Rock on Thursday for the next race."
But now, while school is out for the summer, the student-racers are still studying, only this time it's computer data and racetrack surfaces.
Cindric is perhaps the busiest of the student-racers. He's moved from USF2000 and Red Bull Global Rallycross Lites to driving a McLaren 650S in the PWC, as well as competing in ARCA and the NASCAR K&N Series.
"I believe I need as much as seat time in a race car as possible," said Cindric, who will be entering his senior year of high school this fall in Concord, North Carolina. "I have driven a lot of different cars and the McLaren is so unique and fun to drive.
"But the GT division of the Pirelli World Challenge is tough. Look at the field like Johnny O'Connell, Patrick Long, Michael Cooper and my K-PAX McLaren teammate Alvaro Parente These guys are seasoned pros. I can learn a lot from them on and off the track."
Thus far, Cindric, a rookie in the PWC GT class, has racked up one top-five and three top-10s.
Stacy, a junior at Owasso (Oklahoma) High School, has been racing for several years, including capturing a win at 14 years old in the Touring Car B class, making him the youngest winner in PWC history.
Stacy is now competing in the PWC GTS class for Roush Motorsports. Last season, at the age of 15, he drove his Ford Boss 302 Mustang to one top-five and four top-10 finishes.
"I've been IRacing on my computer to learn the various tracks regularly along with going over 'in-car' video from other sources," Stacy said. "I feel pretty comfortable with the layouts and can't wait to actually put rubber to asphalt to those tracks.
"When I get to the tracks now, I feel like I know them better each time. The new technology is such a big help now."
Gottsacker and Chase are splitting their summer racing in both the PWC as well as the Red Bull Global Rallycross.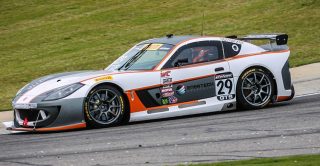 "I've had a great time so far in the races I've run with Performance Motorsports Group in Pirelli World Challenge," said Gottsacker, a junior at Alamo Heights High School in San Antonio. "The series is professional and organized.
"I enjoy the high level of competition the GTS class has to offer. I think I know the car better now. I will be able to really push it towards the front. It's a bit of a change from the rally car but I like the challenge."
Gottsacker is splitting a ride in the PWC GTS division with Chase. They are both driving the new Ginetta GT4 sports car for Performance Motorsports Group. Gottsacker already has two top-10s thus far in a limited schedule.
And then there's the 15-year-old Chase, who will begin his sophomore year at Canyon High School in New Braunfels, Texas this fall.
Despite his age, Chase has had the best success of all four student-racers, recording two runner-up and two other third-place finishes, also in the Ginetta GT4.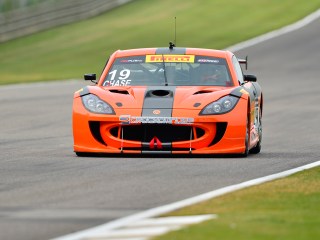 "Right now we have a great package that is capable of winning," said Chase. "I am thrilled to have come in second, but that is not what we are here for.
"I want to earn my first win and I want to earn Performance Motorsports Group's first professional win very badly. The Performance Motorsports Group guys have given me a great car all year and I know I can trust my Ginetta to stay consistent in the race. It's right at the tips of our fingers, now we just have to grab it."
Other young drivers to keep track of this weekend at Road America include 15-year-old Henry Morse, of Redondo Beach, California, who already has a win in the TCB class, as well as Max Fedler of Denver, Colorado, and Sam Adams of Hubertus, Wisconsin.
Nearly 100 cars will take part in PWC competition this weekend. Qualifying begins Thursday, with race action across seven different divisions on Friday through Sunday.
Follow @JerryBonkowski