One of the joys of in-season testing – limited as it is in Formula 1 with this week's two-day affair at Silverstone one of only two in-season tests (Barcelona) – is occasionally seeing new drivers get the chance to debut in F1 machinery.
Two drivers had that shot today with American Santino Ferrucci becoming the first American driver to drive the American-entered Haas F1 Team VF-16 Ferrari, and then with Russian Nikita Mazepin running in the Force India VJM09 Mercedes.
Mazepin and Ferrucci were fifth and seventh on the timesheets but the debuts for both of them focused on getting comfortable in F1 machinery first.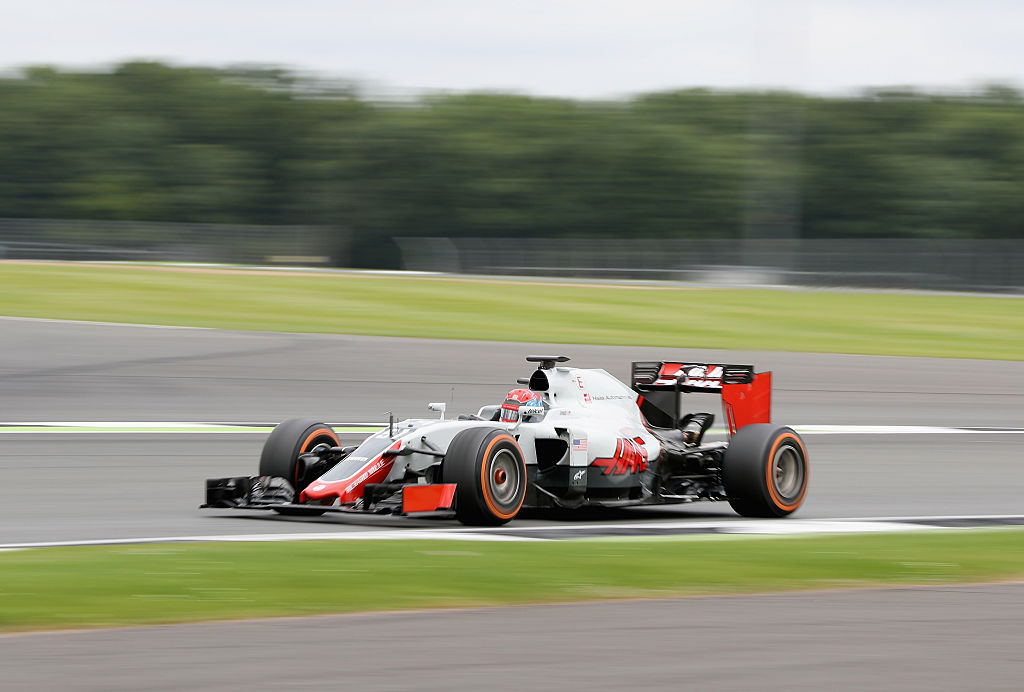 Ferrucci, the 18-year-old from Woodbury, Connecticut, ran a total of 55 laps split between Pirelli's medium, hard, and briefly, intermediate tires. His debut marked the first time an American driver wheeled an American Formula One car since Oct. 9, 1977 when Danny Ongais drove a Penske PC4 in the Canadian Grand Prix at Mosport International Raceway in Bowmanville, Ontario.
Ferrucci accumulated 324.005 kilometers (201.327 miles), surpassing the 300-kilometer (187 miles) requirement necessary for obtaining an FIA superlicense. A superlicense is needed to compete in a Formula One race.
"It was great to get out in the car this morning, especially to run over 300 kilometers," said Ferrucci, who will also test tomorrow. "The Haas VF-16 was a very different experience from my GP3 car, and a lot of fun to drive. Unfortunately, there was a lot of rain in the afternoon. We didn't really want to run too much in the wet, especially with the aero testing we had planned.
"Hopefully we'll get better weather tomorrow and we can achieve all our goals. I'll spend tonight looking at my driving and I'll work on gaining even more confidence in the car. We'll be focusing on the car tomorrow if the engineers are happy with my driving. It was really nice to work with everyone at Haas F1 Team, and now I'm hungry for more."
Added team principal Guenther Steiner, "Santino did a very good job. We've all been impressed with his professionalism. He was prepared for the test. He was well set up to be able to handle the car. These cars are very complicated, but he adapted quickly, was reliable and he didn't put a foot wrong all day."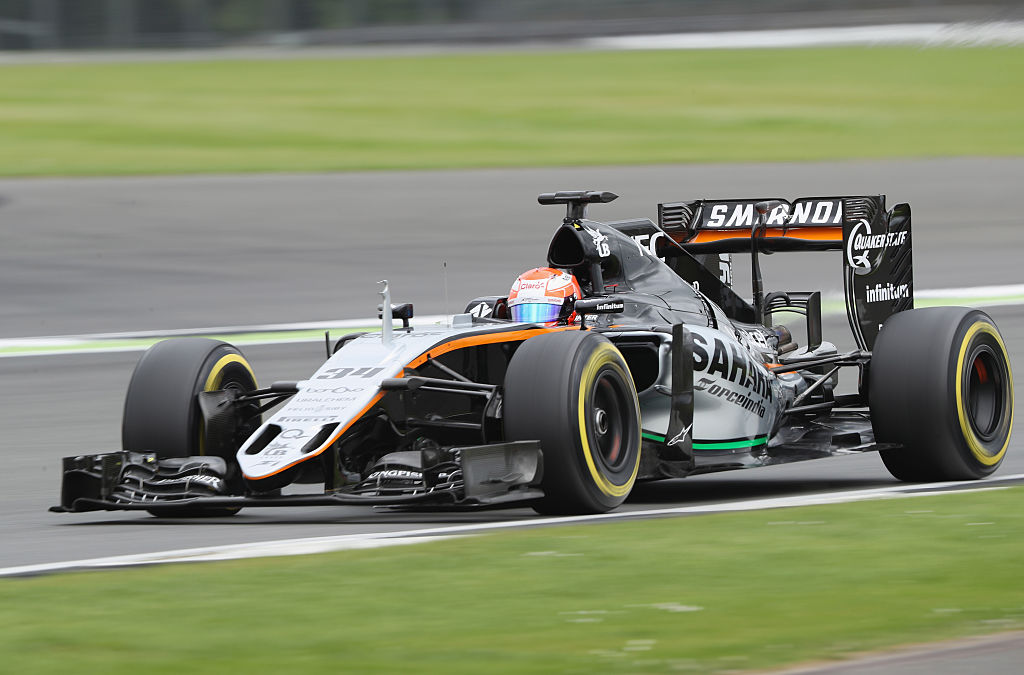 Mazepin, who's 17, ran only 35 laps but seemed to acquaint himself decently well after jumping up from F3 machinery.
"It's a great feeling to be driving a Formula One car and I am so grateful to Sahara Force India for this opportunity," he said. "We managed to do a lot of running this morning, before the rain, and thankfully we have a second day in the car to make up for the time we lost in the afternoon. Jumping from a Formula Three car into a Formula One, there are hundreds of surprises, but the biggest have been the amount of downforce and the amount of speed you can carry through corners, and how great the change of direction feels.
"The team has done a really good job to help me get acclimatized to the car and I already feel pretty comfortable. It's also been good to work with the whole team and get to know all the mechanics and engineers better. I still have lots to learn, but it's been good so far and I am looking forward to being back in the car tomorrow."
Force India's chief race engineer Tom McCullough added, "It's always exciting to be part of a driver's first day in the car, and today was no different. We've worked very closely with Nikita for the last six months and driving the car at this test was the logical next step in his development program with the team. He has shown some very encouraging signs so far and he's improved his lap time with every run."