The Honda Indy Toronto is always one of the most anticipated races on the Verizon IndyCar Series schedule.
Drivers look forward to racing on the challenging temporary street course around Exhibition Place, downtown Toronto and hugging the adjacent lakeshore.
But there's special significance for one driver in this Sunday's annual renewal north of the border.
And his father.
It was 30 years ago in 1986 that Bobby Rahal won the inaugural race at Toronto. While it was the elder Rahal's only win there, he had a total of seven podium finishes in 13 starts.
Rahal's son, IndyCar star Graham Rahal, would like nothing more than to celebrate the 30th anniversary of his father's win with his own first win at Toronto.
The younger Rahal's best finish to date at Toronto has been fifth (2010).
"Toronto is a special race for all of us," Rahal said. "I think the Canadian fans always love and respect what we do and come out and support us in big numbers.
"Obviously it would always be great to win in Toronto, but doing it 30 years after Dad won would certainly be cool as well."
The 2016 season has been a mixed bag thus far for the younger Rahal. He's still seeking his first win of the season, but also has two podium finishes and five overall top-five showings.
At the same time, he's coming off a 16th place finish – tying his worst showing of the season – this past Sunday at Iowa.
Rahal has been as high as fifth in the Verizon IndyCar Series standings. That came after the Angie's List Grand Prix of Indianapolis. Two weeks later at the Indianapolis 500, even though he finished 14th in the race, Rahal dropped seven places to 12th.
After climbing back up to eighth in the rankings after his third-place finish at Road America, Rahal fell one spot to ninth in the standings after Iowa.
Now, with six races remaining on the schedule, one thing is pretty clear for Rahal: from this point on it's all about winning.
"I'm more just focused on winning, whatever that may take," Rahal said. "I am sure it will be a hard-fought race and weekend, but our Rousseau team is ready to battle hard.
"It's very important to have a good weekend at the Honda Indy Toronto. We really got unlucky and struggled with terrible vibrations in Iowa. We must bounce back and have a good weekend, points-wise, because we are definitely further back than we want to be or should be in points. I have high expectations."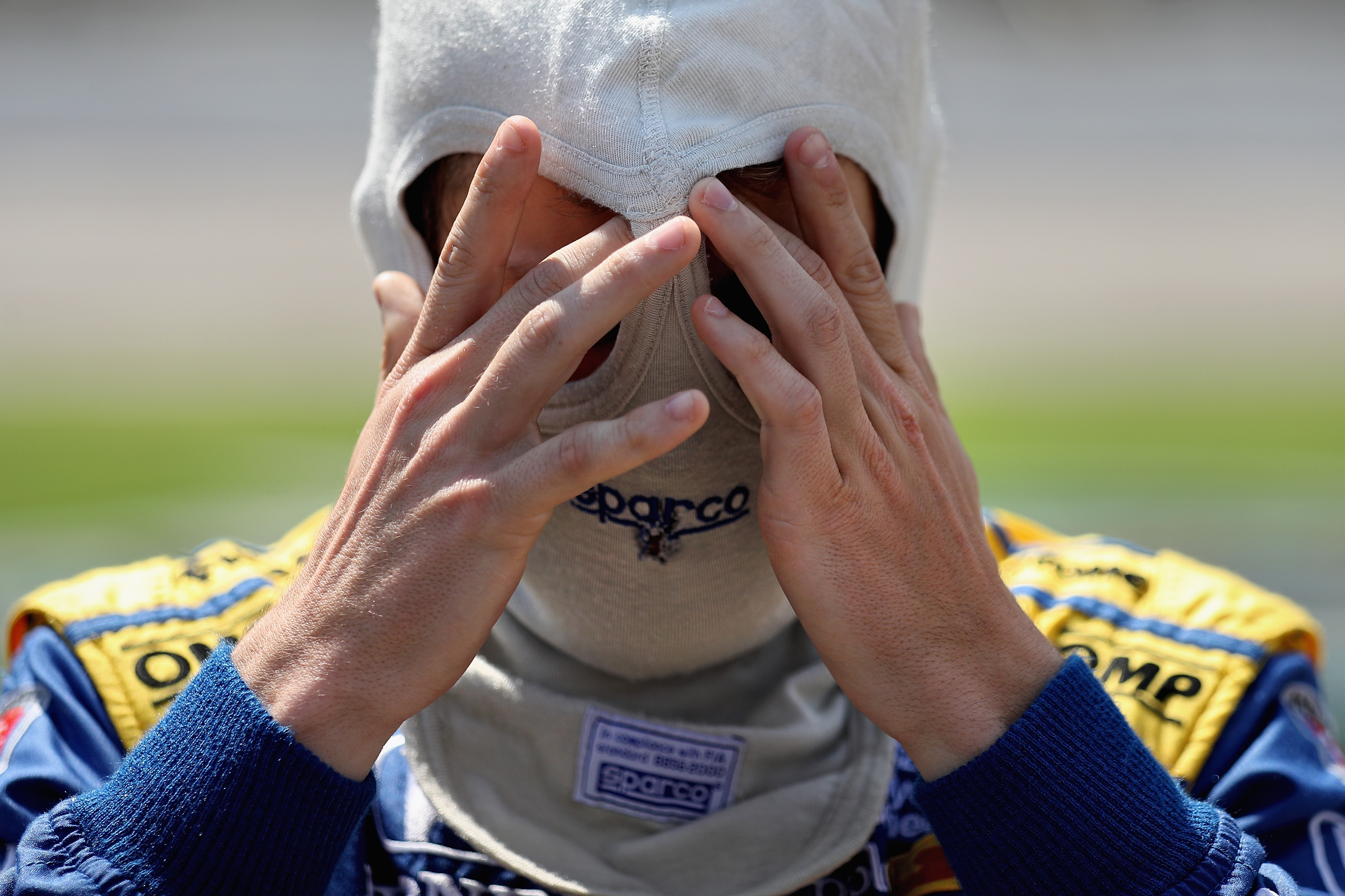 Another driver who has high expectations, and also has his father as inspiration heading to Toronto, is Marco Andretti.
The younger Andretti has endured a difficult season thus far. In the first 10 races, he's cracked the top 10 just once (ninth at Belle Isle 2).
Andretti comes into Sunday's race ranked 16th. If the season were to end today, that would be the worst season finish Marco has experienced in his entire IndyCar career.
But the younger Andretti has high hopes that he can turn things around in his 10th career start at Toronto, a place where his best finish has been a pair of fourth-place finishes.
Adding to Andretti's inspiration for this weekend is father and team owner Michael Andretti has been the most dominant driver in Toronto race history with seven wins and 10 podium finishes in 16 career starts there.
Grandfather Mario Andretti never won at in nine starts at Toronto, but did have one runner-up and four top-fives.
"With dad having seven wins in Toronto, I have some big shoes to fill on those streets," Marco Andretti said. "It is a great street circuit, though, and the organizers always do such a good job with the event.
"The fans in Toronto are passionate and educated, so we always feel welcome. I'm looking forward to being in the Dr Pepper colors this weekend and hope we can produce some results."
Follow @JerryBonkowski